Successes of International Day of Older Persons 2023
On October 1 this year, people across the world once again marked UN International Day of Older Persons (IDOP).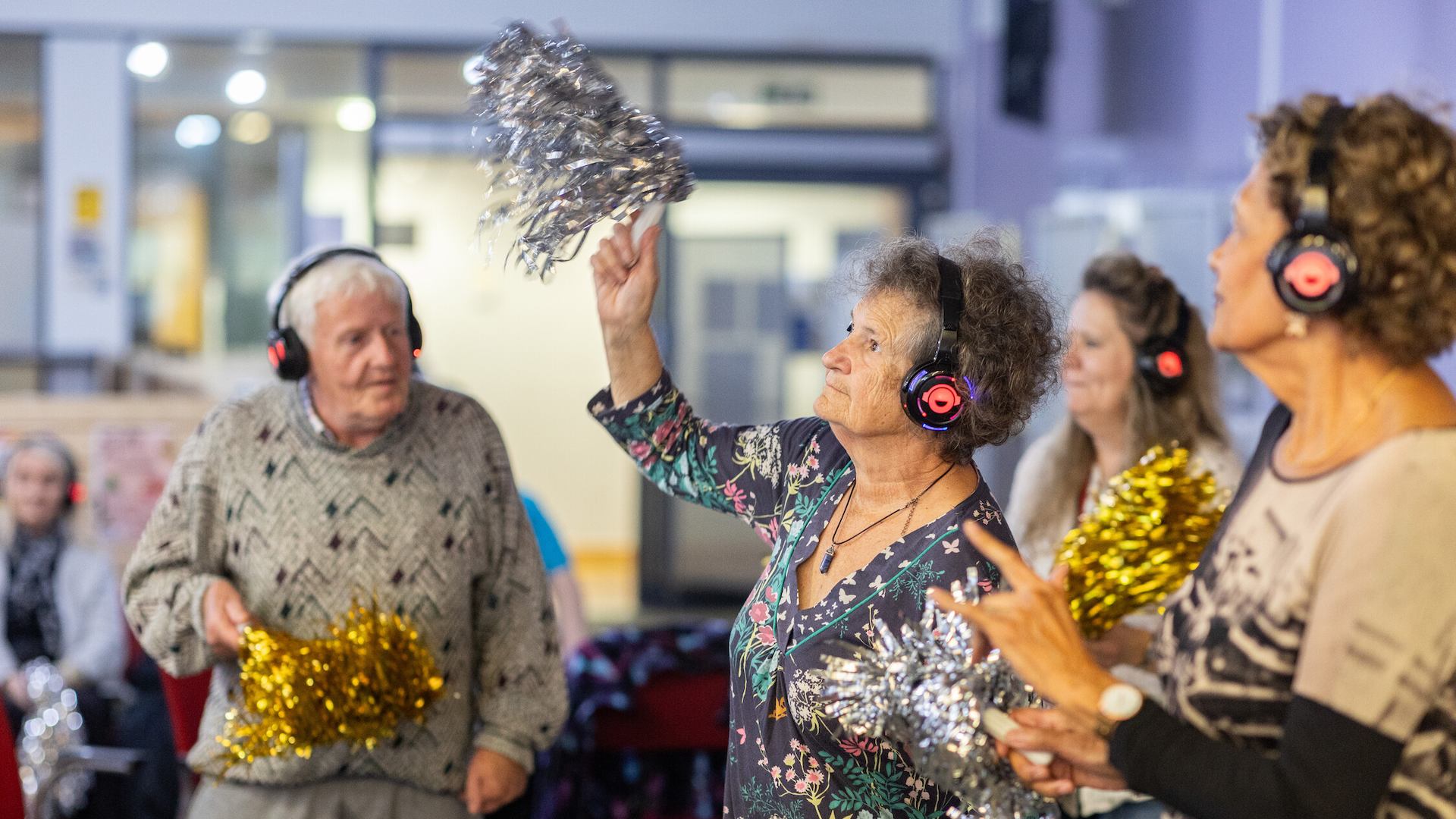 In this blog, Rebecca Lines, our Age-friendly Communities Learning Officer, spotlights some of the many highlights we've heard from across the UK Network of Age-friendly Communities this year. 
This year, the UK theme saw people getting curious and proud about their place; coming together across age-groups to discover their place's past, to celebrate the diverse range of people and places making their community a great place to age, and to commit to make changes, so more people would be able to enjoy good later lives in their community.
Through the many activities, more older people across the UK have had the opportunity to engage with their place's past, present and future. 
Discovering the past
Throughout October, Age-friendly Communities have been coming together across age groups to discover stories of heritage and progress in a multitude of ways; from a reflective photography exhibition in Bournemouth, Christchurch in Poole, to local history gatherings in Cheshire West and Chester.
"These events give us chance to get together, discover the history of our places and work out what needs to change to make them even better places as we get older." - Cllr Denson, Cheshire West and Chester Council's Cabinet Member for A Fairer Future. 
Lambeth's first Ageing Well festival saw Lambeth Council, partners and communities come together to celebrate ageing and the valuable contribution older residents make to the borough. The event, designed as a fun and social day for the over-50s, attracted over 300 people. The day included memory cartographers – who captured people's precious memories and stories and made them into artwork.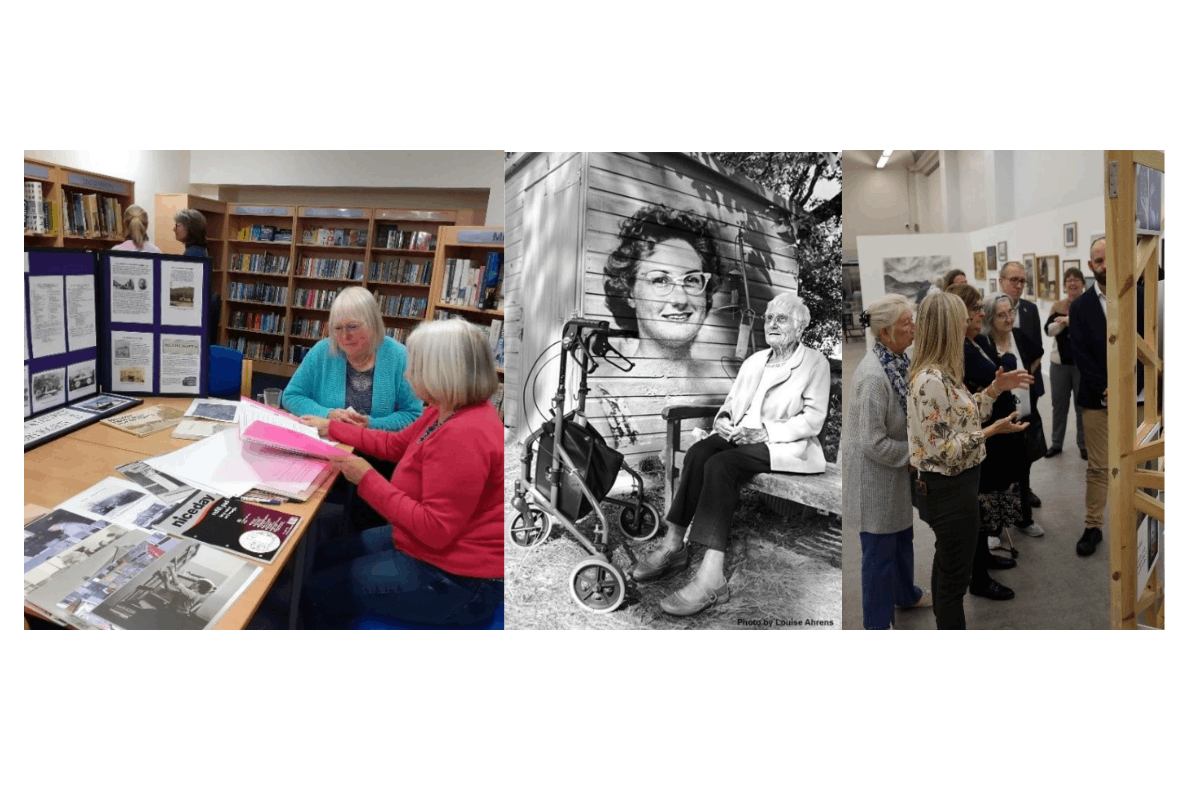 L: Residents in Cheshire West and Chester browsing old photographs and maps from the archives. C: Photos by Louise Ahrens as part of BCP's "Reflections" exhibition. R: Salford's "Our pride in place" exhibition.
Celebrating the present
For many, the cornerstone of International Day of Older Persons has been getting the word out about all the fantastic projects, programmes and initiatives that are making their community a great place to grow older. Reflecting on this year's activities, network members shared that older people, and partners, had found out about services they did not know about. 
I had no energy this morning and nearly talked myself out of coming, but it has been so useful, I am really pleased I came. I have been struggling this last year and there are so many services here today that can help me. Thank you.
Feedback from Banbury older people's day event
Across Northern Ireland, Age-friendly Communities have been celebrating Positive Ageing month; a month-long campaign of events, activities and programmes that promote positive ageing as well as celebrating the contribution older people make to their communities.
In Fermanagh and Omagh, this included a "Bo(u)lder, not older!" guided tour of the geology of Cavan Burren Park, and in Belfast – their famous Spooky Slipped Disco. 
Looking to the future
Over the next ten years, our population is going to look different, and input and commitment is needed from lots of people across a place, to ensure more are able to enjoy later life there.  
As well as celebrating the past and the present, many Age-friendly Communities have been using International Day of Older Persons to hear older people's perspectives on what an age-friendly future looks like. 
Greater Manchester launched new films featuring local older residents highlighting the importance of their place for ageing well as part of the city-region's Ageing in Place Pathfinder. Alongside this was an impactful communications campaign which saw councils and partners pledge their support for the age-friendly movement.  
It is vitally important that the voices of older people are at the center of every place across Greater Manchester, we know these places and our contributions should be valued and celebrated.
Nakib Narat, Co-chair of Greater Manchester Older People's Equality Panel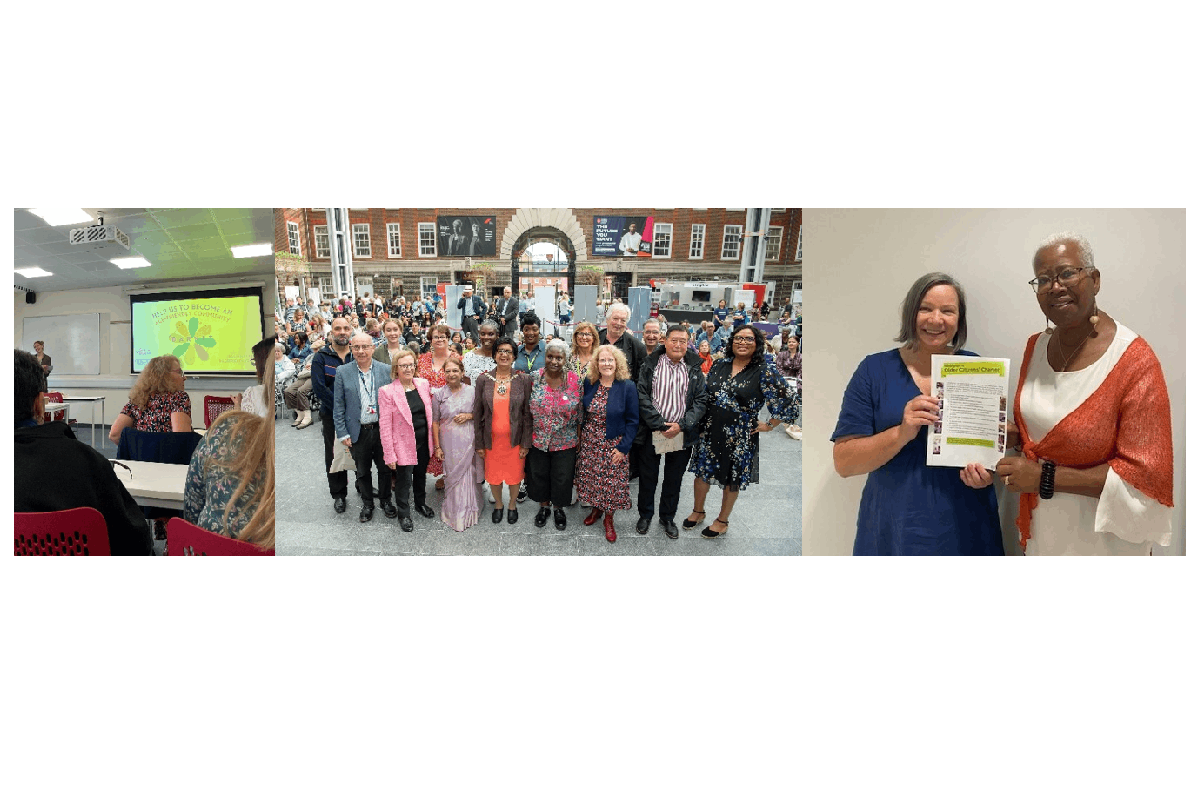 Left: Helping Barnet to become Age-friendly. C: Barnet celebrating a well-attended Silver Week. R: Age-friendly Nottingham reaffirming commitment to Older People's Charter.
Join the Age-friendly Movement
Supporting communities to mark International Day of Older Persons in October is just one of the ways in which we're changing the narrative on ageing at the Centre for Ageing Better. In March 2024, as part of our forthcoming campaign to tackle ageism, we will be launching our first Action Day. This will be a themed day when we will encourage all our supporters to come together to take action to address ageism. 
Sign up to the Age-friendly Movement and receive our newsletter to find out how you can be involved. 
Sign up to the Age-friendly Movement
Sign up