We need to tackle wealth inequalities to improve our nation's health
Life expectancy in the UK has begun to stall and even reverse for some groups and the time spent living with one or more persistent health conditions has increased, threatening the quality of our later life.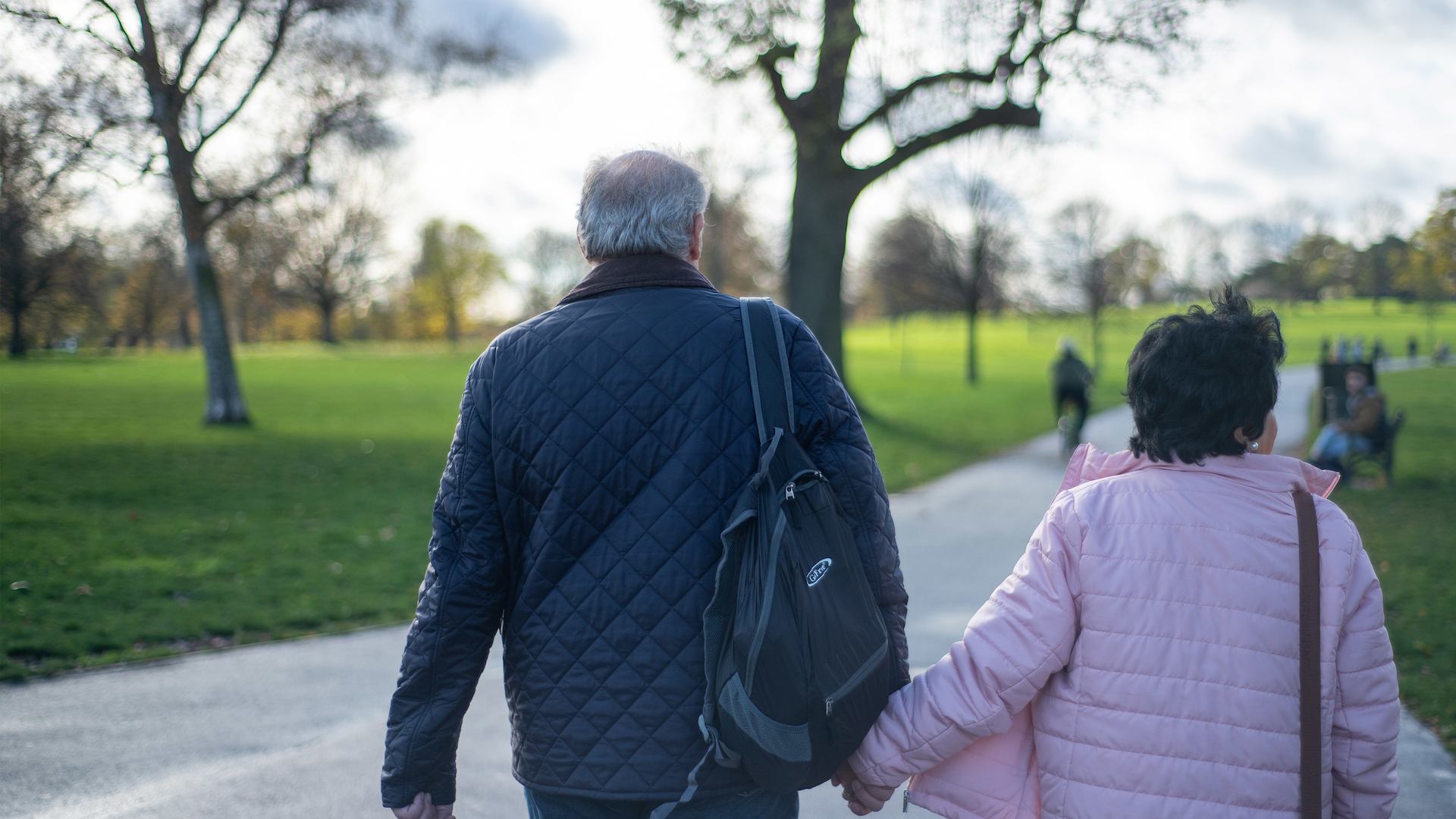 Jess Kuehne, Senior Programme Manager for Healthy Ageing, examines how widening wealth inequalities have a detrimental effect on our health and what we must do to ensure that a healthy later life isn't only for the well-off.
Overall life expectancy has been steadily improving over the past century. However, these improvements have slowed significantly in the last decade and are now close to flatlining. Between 2001 and 2011, life expectancy at birth increased by 3.1 years for men, and 2.4 years for women in England. Since 2011, the increase was just 0.8 years and 0.6 years respectively. While you might say human life expectancy can't increase forever, what is more of a concern is that life expectancy has begun decreasing for some groups, particularly for women living in the most deprived areas.
In addition to seeing stalling improvements in life expectancy, we are seeing a drop in disability-free life expectancy. This means that while we are living longer, we are spending a greater percentage of our lives living with one or more persistent health conditions that limit our ability to carry out day-to-day activities, such as arthritis, hearing or vision impairment or musculoskeletal disorders (for example long-term back or neck pain). Overall, improvements in health have not kept pace with our extra years of life expectancy. We need to act to ensure that we are all getting the most out of later life and not spending our final years in increasingly ill health.
Wealthier means healthier
The data reveals that the wealthier you are, the healthier you are likely to be – those living in the wealthiest areas have almost twice as many years of disability-free life ahead of them at age 65 as those in the poorest areas (6.2 and 6.4 years in the poorest areas for men and women, respectively, compared with 12.2 for men and women in the richest areas). Our State of Ageing 2020 report highlights just how vast the difference between who is most affected by individual long-term health conditions can be. For example, the poorest women aged 50 and over are four times more likely to suffer from depression than the wealthiest. For men, the difference is five-fold. This pattern plays out across all common disorders.
The link between poverty and poor health is clear, although the reasons are complex. Being poor can make it much more difficult to engage in healthy behaviours, for example being unable to access or afford nutritious food which helps maintain a balanced diet and can lead to health issues such as obesity. Financial stress can also result in poor mental health and adopting unhealthy behaviours as a coping mechanism, such as smoking or drinking. The data shows that people aged 50 and over who are unemployed are twice as likely as the youngest adults to be long-term unemployed, which we know can have a detrimental effect on our health. People who live in deprived neighbourhoods face barriers to finding meaningful work, accessing leisure and cultural activities and green spaces are more likely to be exposed to air and noise pollution – all of which affect our long-term physical and mental health.
The pandemic has exposed just how disproportionately people from poorer backgrounds have been affected and served as a stark reminder that 'wealth equals health'.
The homes we live in are another example of how our wider environment can have a huge impact on our health. For example, excessively cold or damp houses can increase the risk of respiratory problems. Nearly half a million homes lived in by older people are excessively cold, and 4.3 million homes in England do not meet the 'Decent Homes' standard that was set down in 2006. This means that those who can't afford to heat their homes or pay for repairs are living in homes that present a serious threat to their health. Findings from the Homes, Health and COVID-19 report found that groups that are more likely to be impacted by health inequalities are also much more likely to live in poor quality homes; including older adults, people with long-term health conditions and disabilities, Black and ethnic minority groups and low-income groups.
The pandemic has highlighted just how important our health is in later life, with over 90% of deaths from COVID-19 being in people with at least one pre-existing health condition, such as diabetes and chronic lung diseases. But is has also exposed just how disproportionately people from poorer backgrounds have been affected and served as a stark reminder that 'wealth equals health'.
We urgently need national and local government to address inequalities in wealth across the life course and to tackle unemployment and job insecurity, food poverty, fuel poverty, and digital exclusion. We also want to see improvements in the environment that support our wider health – for example by restricting on advertising of foods high in fat, sugar and salt, creating healthier retail environment by removing multi-buy and location-based promotions, investment in green spaces and neighbourhoods that encourage active travel, and ensuring everybody lives in a decent home. The government must tackle the inequalities in our society so that being healthy in later life doesn't hinge on how wealthy you are.