3. How to talk about flexible working with candidates during recruitment
This guidance helps employers with how to talk about flexible working during recruitment.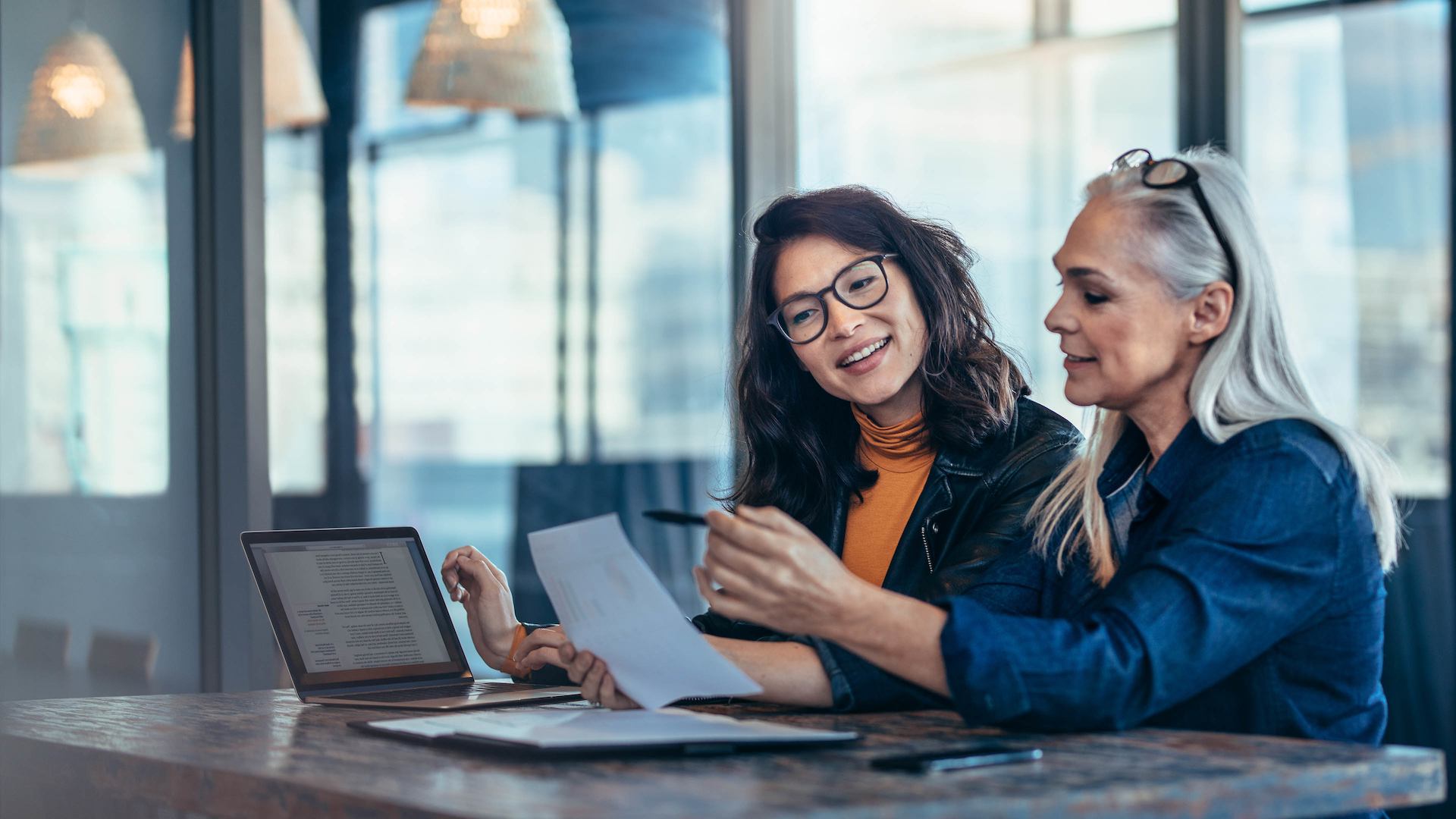 Following the steps will help reduce discrimination against flexible workers while ensuring candidates can meet your role's working pattern criteria.
Guidance on what to do
1) Discuss and decide possible working patterns internally
Before creating the job advert, talk with or get advice from HR to decide which flexible working patterns are possible.
Consider the following:
Could you make this role available part-time or as a job share?
Look at successful examples of flexible working patterns in your organisation and the case studies below. How did line managers and staff make these work? Could it work for this role? Determine logistical and practical details
What are the minimum working hours required and any necessary split across days?
Are there any essential days/times the employee needs to be available?
Are there any regular travel requirements?
Which crossover day(s), if any, would work best for job shares?
When will you ask about the candidate's preferred working pattern? (We suggest after you have selected the candidate, see number 3)
Case study 1: Making flexibility work in a small business
A small business (19 employees) was looking to hire more staff, but needed support in the best way to approach it. The owner had not recruited for some time and sought external HR support. Previously, the owner had asked their employees to introduce candidates and the interview process was no more than a chat. This resulted in mainly family and friends of the workforce applying.
To expand out their workforce, the owner was open to part-time and job shares but apprehensive of how it would work. The HR consultancy supported the Managing Director with the process and advised him about how to promote flexible options in the advertisement. They suggested that it would be best to agree flexible working patterns with candidates after they had been interviewed.
The best candidate wanted to work around older adult caring commitments. The Managing Director needed to ensure there was full staff coverage across the week, so asked existing employees if anyone would be willing to change one of their days. A member of the team wanted to change a day and so the Managing Director was able to both support their existing team and offer the job to their ideal candidate.
Thanks to the HR Specialists for providing this case study.
Case study 2: Making flexibility work in a larger organisation
When Sarah returned from sick leave after a really difficult experience with menopause, flexible working at Zurich was important for getting back to work. She works in a part-time role with compressed hours. As a solo mum with her daughter, Georgia, this enables her to pick her daughter up from school and flex around school holidays.
Sarah adds "As a solo parent, I need a good balance between work and home. This gives me time to recharge and … helped me build up and get back on my feet. Setting the right boundaries means I remain energised to give my all. Flexible working at Zurich is a win-win for everyone."
Thanks to Sarah Fryer (Head of Marketing and Brand Tracking) at Zurich for providing this case study.
2) Add the available working patterns details to your job advert
Once you have decided the possible working patterns, add these to the job advert:
Fill in the 'flexible working' section in your job advert using the logistical and practical details outlined above
Consider advertising all roles as full-time, part-time or job share, unless you can make a strong case to HR for why not. This approach can increase consistency across teams and facilitate learning about what is feasible.
3) Do not ask about working pattern preferences until you make an offer
After outlining the minimum working hours in your job advert, you can be confident that candidates will meet these requirements. If you still want more reassurance, include a tick-box in the application form that candidates can work the minimum hours. To reduce discrimination against candidates who require flexible work:
Wait until you have decided which candidate(s) will receive an offer before asking about working pattern preferences
Remind candidates during the interview that you will only discuss working pattern preferences if they receive an offer
Wait to inform other appointable candidates in case your first choice requests a job share, so you can explore matching them with another top candidate
Remember that candidates do not need to justify their working pattern preferences.
4) Monitor flexible working preferences
Monitoring flexible working pattern preferences among applicants can help your organisation become more inclusive.
Ask candidates about their working pattern preferences in the equal opportunities or data monitoring section of the application. At a minimum, ask about full-time versus part-time working preferences but also consider other types of working pattern preferences such as job shares or even collect how many days those who want part­ time work wish to work (e.g. 1/2/3/4/5 days). Asking about it in this form ensures that the information is not factored into the recruitment decision or shared with the line manager
This data can be analysed along with other recruitment outcomes to check for bias against workers requiring flexibility
Sharing this data should be voluntary for candidates.
How might this guidance reduce bias against older workers?
Older workers are more likely to work part-time and want to work fewer hours than they currently do. They are more likely to be disabled and have as many or more caring responsibilities than younger age groups. However, only 3 in 10 jobs are advertised with flexible working options.
Why you should wait until the offer stage to ask about working patterns
It's better to wait until a job offer is made before asking about working pattern preferences to avoid any bias against candidates who need flexibility. Make it clear in the job advert which working patterns are available so that only applicants who can meet those requirements apply. This will ensure that waiting to ask until the offer stage doesn't disrupt your selection process.
Flexible working from day 1 essential to supporting older workers
Read more