The Ageing Better NatCen Panel Homes and Communities Study 2020
Find out more about the the Ageing Better NatCen Panel Homes and Communities Study.

The NatCen panel is a probability-based research panel in Great Britain whose panel members are recruited through the British Social Attitudes survey.
The Centre for Ageing Better have commissioned NatCen to conduct research with adults across England, examining issues related to their homes and communities during the pandemic. The first of two surveys was conducted either online or by telephone over a four-week period in July 2020; a second will be conducted in November/December 2020.
The sample, which comprised 3390 adults, included a boost to attain a greater representation of Ageing Better's cohort of interest, people aged 50 to 69 (giving 2010 in this age group). Some key demographics of the (unweighted) sample are summarised in the table below.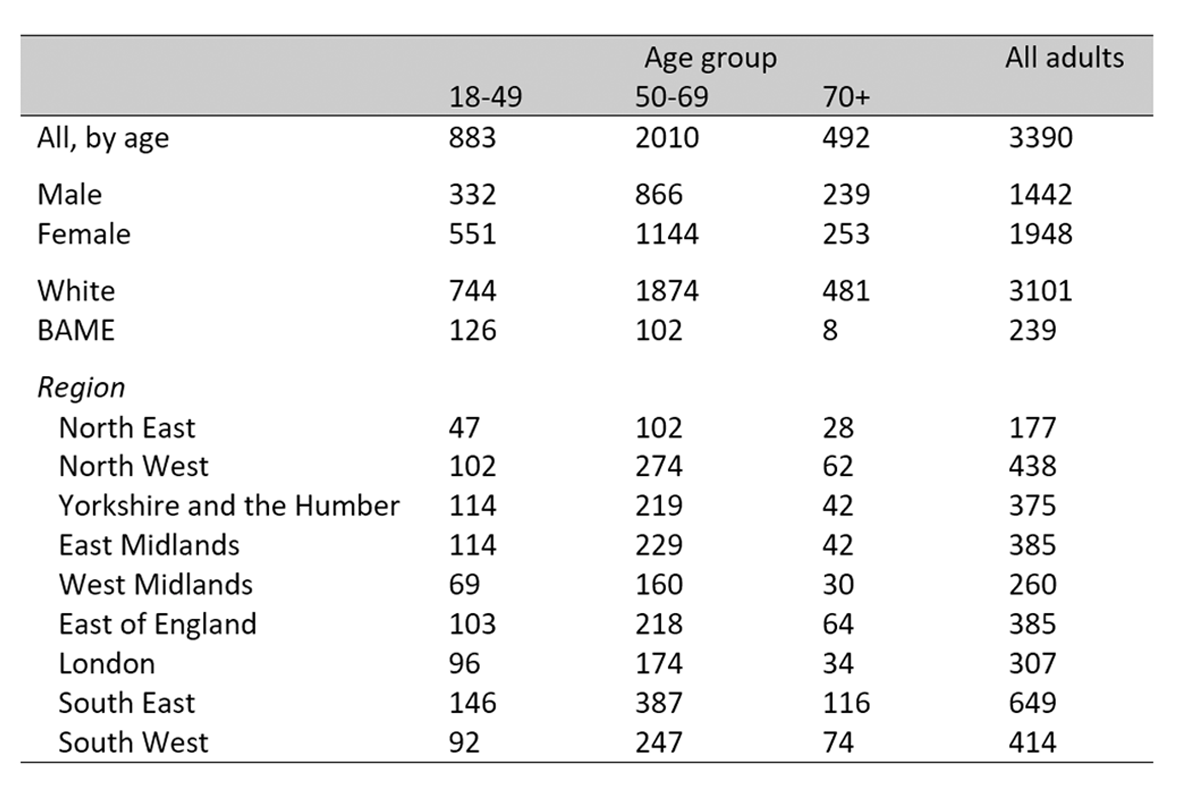 Descriptive statistics from Wave 1 of the panel survey are presented in State of Ageing 2020; all figures in that report use data that are weighted to be representative of the adult population in England.
Volunteering and community connectedness in the COVID-19 outbreak
Read more