70 years and counting: Reflections on the Queen's Jubilee
This Platinum Jubilee, the country comes together to celebrate the role the Queen has been fulfilling ever since 1952.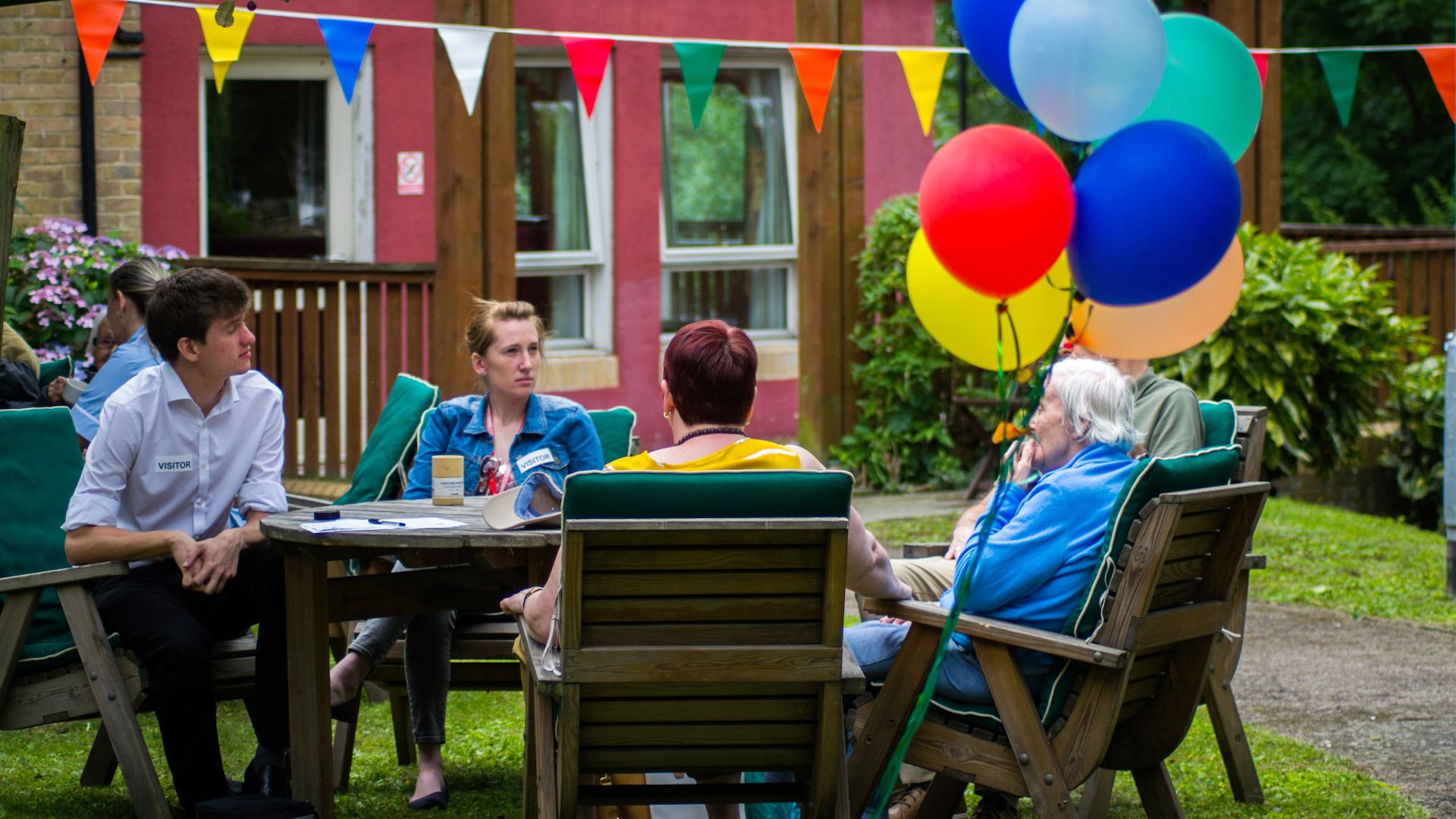 Our Chief Executive, Carole Easton, reflects on how Her Majesty's continued role in public service contrasts with many older people's experiences in the workplace.
This Platinum Jubilee marks the 70th work anniversary for Her Majesty the Queen.
The celebrations that will be held far and wide will acknowledge the efforts of a woman, now in her nineties, who is still working.
OK – now she needs a bit of flexibility and support in order to fulfill her duties but few people have questioned her ability or commitment to continuing to do her job.
This is  very different from the experience of millions of other people who are not enabled or encouraged to stay in work and instead find themselves marginalised, made redundant or maybe the most harmful – questioning their own abilities and competence to stay in the workplace because they are 'too old' when they reach their 50s or 60s.
This happens because of the ways in which we as a society literally and metaphorically portray and perceive ageing and even try to deny its existence.
In this context, I wonder why we haven't updated the image of the Queen on our stamps. It's not changed since 1967. Is it because we want to continue to portray Her Majesty as a young woman? And does it matter?
The short answer is yes. Images are vitally important to how we perceive older age and ageing, and the images that we currently consume largely through the media and advertising are currently very limited. Representation is either based on outdated assumptions and stereotypes or lacking altogether. This is a big factor in creating a lot of the misconceptions held around later life and helps to perpetuate ageism across society.
The Centre for Ageing Better has created a free age-positive image library to try and counter this and try to show that there's much greater positivity and diversity to what we might all experience in older age than we currently see.
There is substantial evidence that the negative perceptions of older people influence how much they are valued, or not, in the workplace. If they are seen as vulnerable and conservative then their knowledge, experience and ability to adapt to new things will not be considered, let alone appreciated. If they are seen as unreliable and burdensome then preference will be given to younger employees.
At the moment many employers are struggling to fill their vacancies. I hope that they have stopped to think about the role model that Her Majesty the Queen has set for older workers and consider whether they are welcoming and supportive of staff who are over 50 and who may also want to have a 70th work anniversary one day.
I hope too that individual employees over 50 can be inspired by the Queen to be confident about the important contribution they can continue to make to the workplace and society for many more years to come.
Happy Jubilee Weekend to all.