Accessible homes are a matter of social justice
We all deserve a home that keeps us safe and healthy and enables us to live the life we want at every age, but for far too many people this is a remote prospect.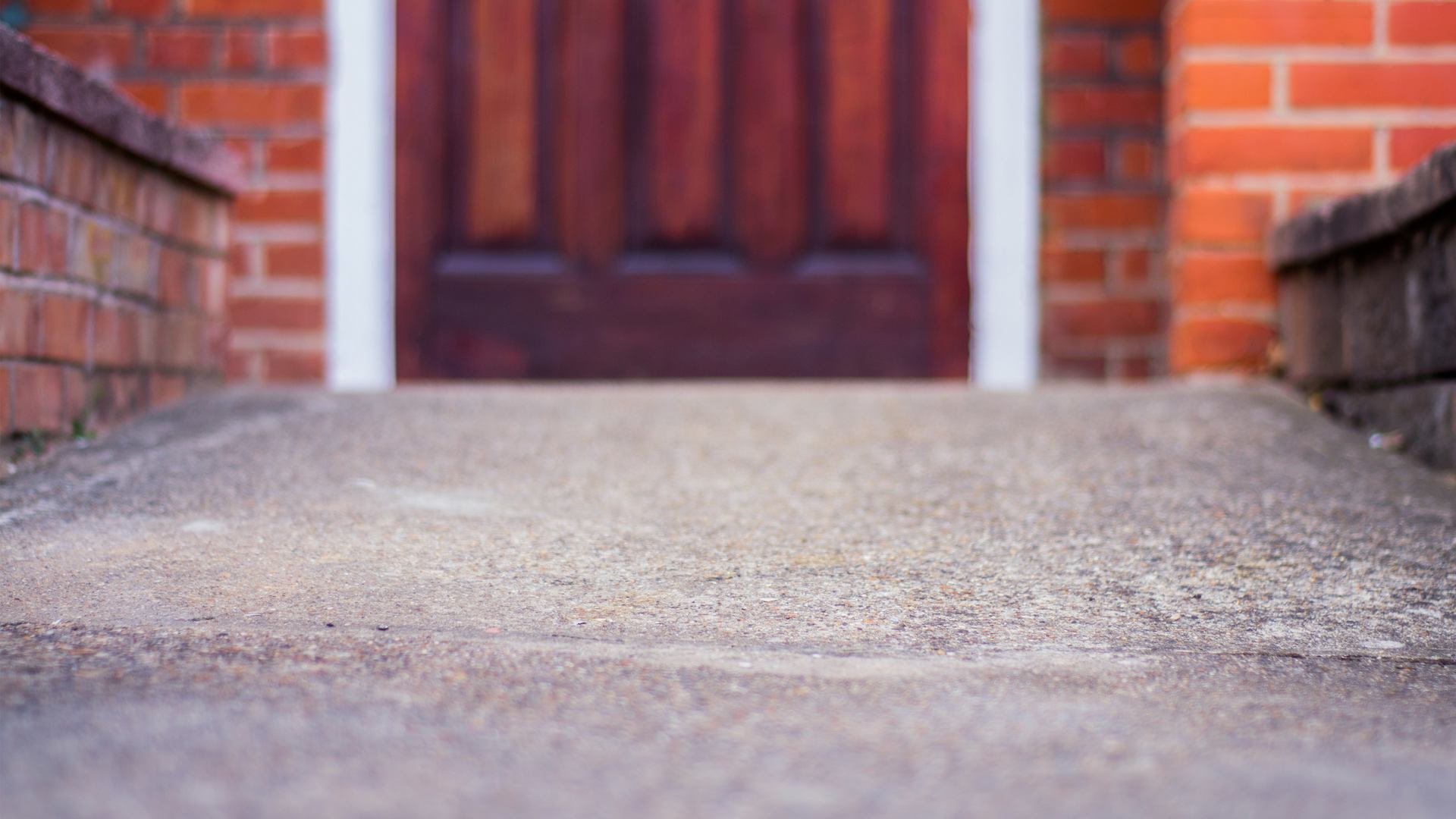 Lauren Davies, Campaigns Officer for Homes at the Centre for Ageing Better, discusses how a shortage of accessible homes will impact our ageing society and why it's imperative that we make homes more inclusive, now.
Everyone, no matter their age, background or ability needs a good home. For most of us that means a home that keeps us safe and healthy and enables us to live the life we want at every age, whether that be studying, bringing up a family, working, volunteering or socialising with family and friends.
Yet a home like this is a remote prospect for far too many people. We know from the English Housing Survey that 91% of homes in this country do not provide even the most basic accessibility features that make a home 'visitable', never mind suitable, for disabled and older people to live in.
There are also currently no national guidelines for the creation of new, wheelchair user homes – even though it is estimated that up to 400,000 wheelchair users live in unsuitable accommodation in the UK, and 20,000 people are on local authority waiting lists for a wheelchair user home.
Poor-quality homes are an enormous driver of inequality and ill health and yet too little is done to ensure that everyone can live in a home that is warm, safe and accessible.
Ageing society
The government's National Disability Strategy, published last summer, warned that "less than half of the local plans in England for new homes include requirements for a proportion of new homes to meet higher accessibility standards". And all of this in the context of an ageing society where our accessibility requirements are likely to increase.
We know that by 2050, around one in four of us will be aged 65 or over in the UK – around 17 million people. A study published by the Health Foundation in July found that by 2040 around 9.1 million people in England will have a major illness – an increase of 37% compared with 2019. The study found that four-fifths of this increase will be driven by an ageing population, with people living longer meaning they are more likely to experience a period, or periods, of ill health.
Currently, poor-quality homes are an enormous driver of inequality and ill health and yet too little is done to ensure that everyone can live in a home that is warm, safe and accessible. The shortage of accessible homes has serious impacts on disabled people, who may risk injury, loss of independence, or face huge costs from having to adapt their existing home or move into specialist accommodation. But only 427 wheelchair-accessible homes are currently being built each year. At current building rates, someone could be on a local authority waiting list for a new-build wheelchair-accessible home for 47 years.
Benefits of more accessible homes
Imagine that you're unable to access areas of your own home. Perhaps you can't cook in your own kitchen without risking injury or you can't wash in your own bathroom because it isn't big enough to fit your mobility aids or wheelchair in. Perhaps there's only a shower over the bath that you can't access easily or you only live in one floor of your home because it's too exhausting to make it upstairs or downstairs. This is the daily reality for hundreds of thousands of people.
And living in a home that causes you extra challenges in turn impacts how much you're able to participate in your own community, how much energy you have left to work or study or socialise or parent your children.
So, in short, the benefits of building more wheelchair user homes have the potential to be vast. Not only the direct health physical and mental health benefits of having a home that allows people to be independent in their daily living, but also all the knock-on economic and societal benefits.
Price of poor housing
Poor housing in England is estimated to cost the NHS £1.4 billion a year in treatment bills. While more than half of this is attributed to excess cold, the second biggest cost comes from hazards which cause people to fall and injure themselves. Building more wheelchair user homes from the outset will improve people's health and wellbeing, lead to a significant reduction in costs to the NHS, allow people to play a greater part in their local communities, save on costs of future retrofitting, and likely many more benefits besides.
That is why the Centre for Ageing Better, alongside Habinteg, co-chairs the Housing Made for Everyone (HoME) coalition. The HoME coalition has long been calling for urgent action to tackle the UK's acute and growing shortage of accessible homes, by raising the minimum standard of accessibility for all new build homes. This would mean that all new homes would be built to be 'accessible and adaptable' as a minimum standard, freeing up local authority capacity to plan the appropriate number of wheelchair user homes for their area.
While the government has committed to this, progress has stalled, and with an upcoming General Election we are concerned that there will be further unacceptable delays on delivering the homes people need. This new research from Habinteg, Living not existing: the social and economic value of wheelchair user homes, only further cements the point - we must make homes more inclusive as a matter of equality and social justice, without any further delay.
The clock continues to tick on unfulfilled accessible homes promise
Read more