Racial inequality is felt profoundly by those in later life – new commission mustn't forget them
The Black Lives Matter demonstrations have highlighted deep rooted racial inequalities within our society, resulting in the government setting up a new commission to tackle this issue.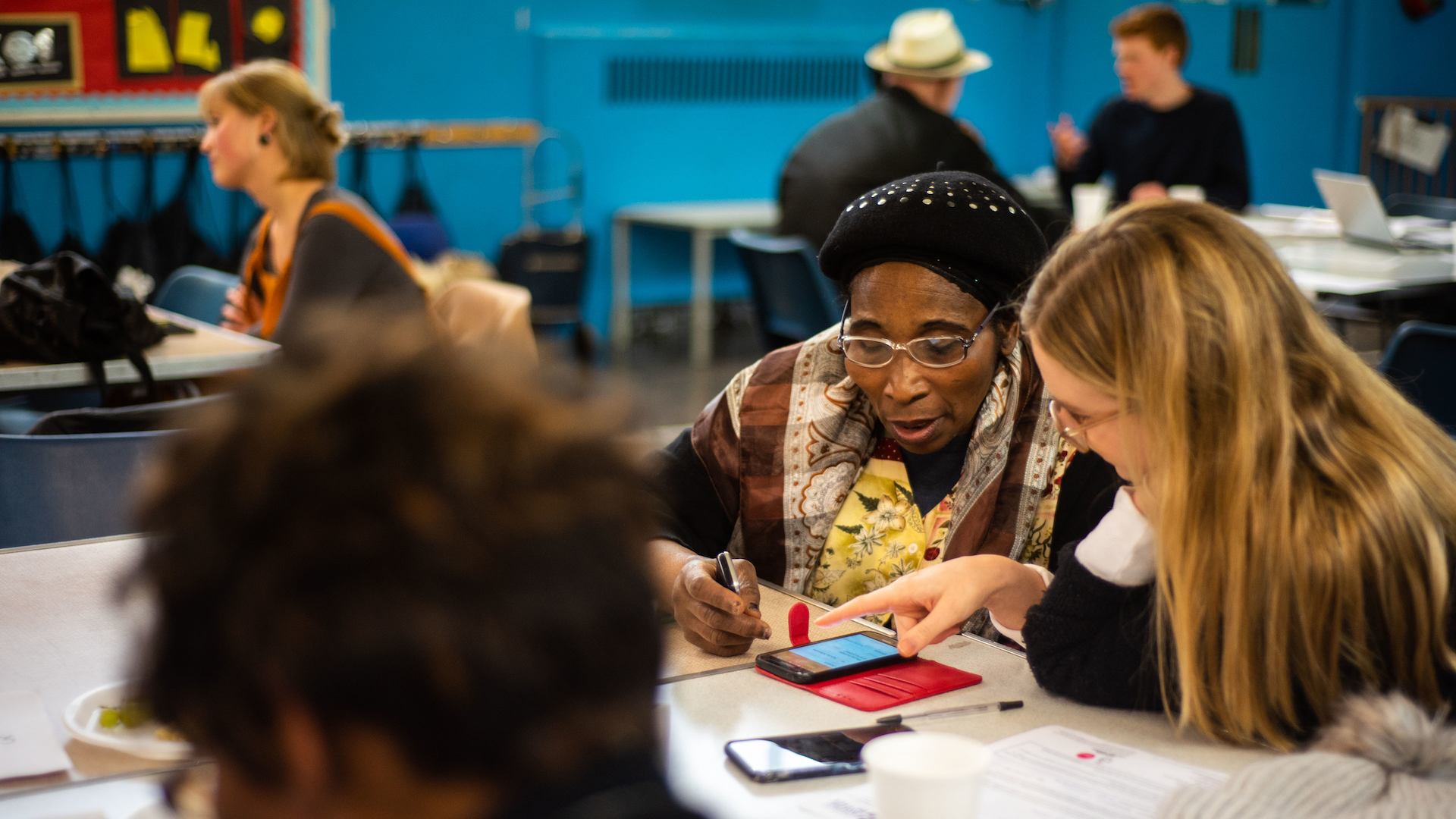 Our Associate Director for Communities, Patrick Vernon, is hopeful the government's new commission can address inequalities around race, especially those in later life.
This weekend, after a further week of Black Lives Matter demonstrations across the UK, third anniversary of Grenfell, and the leak of an unpublished section of the government's report on BAME deaths from COVID-19, Boris Johnson announced a new commission to look into 'all aspects' of racial inequality in Britain. This is a welcome step. From the Windrush scandal to the disproportionate impact of coronavirus on BAME communities, we have seen in recent years that racism and inequality are still deeply entrenched in our society.
We know from our work at the Centre for Ageing Better that these inequalities are profoundly felt by those in later life, and it's crucial that the work of the commission capitalises on this moment we are experiencing as a country and spurs calls for action. The coronavirus crisis has thrown into sharp relief the health inequalities faced by BAME communities, which have led to tragic and shocking death rates from the virus. But these inequalities were marring and shortening lives for many years before the pandemic hit, and without action will continue to do so long after it is over.
Our new research on those approaching retirement age found that a third of the poorest people aged 50-70, living on less than £150 a week, are BAME. We know that a person's wealth plays a huge role in determining their health and wellbeing especially as they get older, with chronic heart disease, diabetes, respiratory illness, arthritis and depression much more common in those from poorer backgrounds.
It's clear that we are witnessing a watershed moment as Britain grapples with its history and comes to terms with the racism still present in our society.
People in later life from BAME backgrounds are also more likely to live in deprived neighbourhoods, with the oldest and poorest quality housing. BAME people in their 50s and 60s are half as likely as their white peers to be home owners. A safe, secure and suitable home is absolutely vital for our health and wellbeing in later life – but those from BAME groups are more likely to report problems with their housing.
There's also evidence that this group face disadvantages in the workforce. A 2017 Anglia Ruskin study found that older black men were less likely to be invited to interview than their older white or younger black counterparts, and were more likely to receive offers for interview for lower-paid jobs.
We still don't know enough about the experiences of this group, with BAME people all too often overlooked when it comes to studies about later life. Representations of later life in Britain are overwhelmingly white – doing a huge disservice to the diversity of this generation. It's telling that the only national spotlight we've seen on the experience of older black Britons was the result of the Windrush scandal. But 10% of those in their 50s in the UK are from a BAME background – it's time for their voices to be heard and their experiences to be recognised.
It's clear that we are witnessing a watershed moment as Britain grapples with its history and comes to terms with the racism still present in our society. I'm hopeful that this new commission can rise to the challenge and address the inequalities around race felt by those from BAME communities. It's vital that this includes those in later life, who have unique experiences and face specific challenges. Older generations in Britain are becoming more diverse – we cannot let people's experiences of later life continue to be shaped by their background or the colour of their skin.
The State of Ageing in 2019: Adding life to our years
Read more