Improving homes: Good Home Hubs
We believe the key to improving people's homes and keeping them warm and dry are easy to use, local one-stop shops for information and support. We call this a Good Home Hub.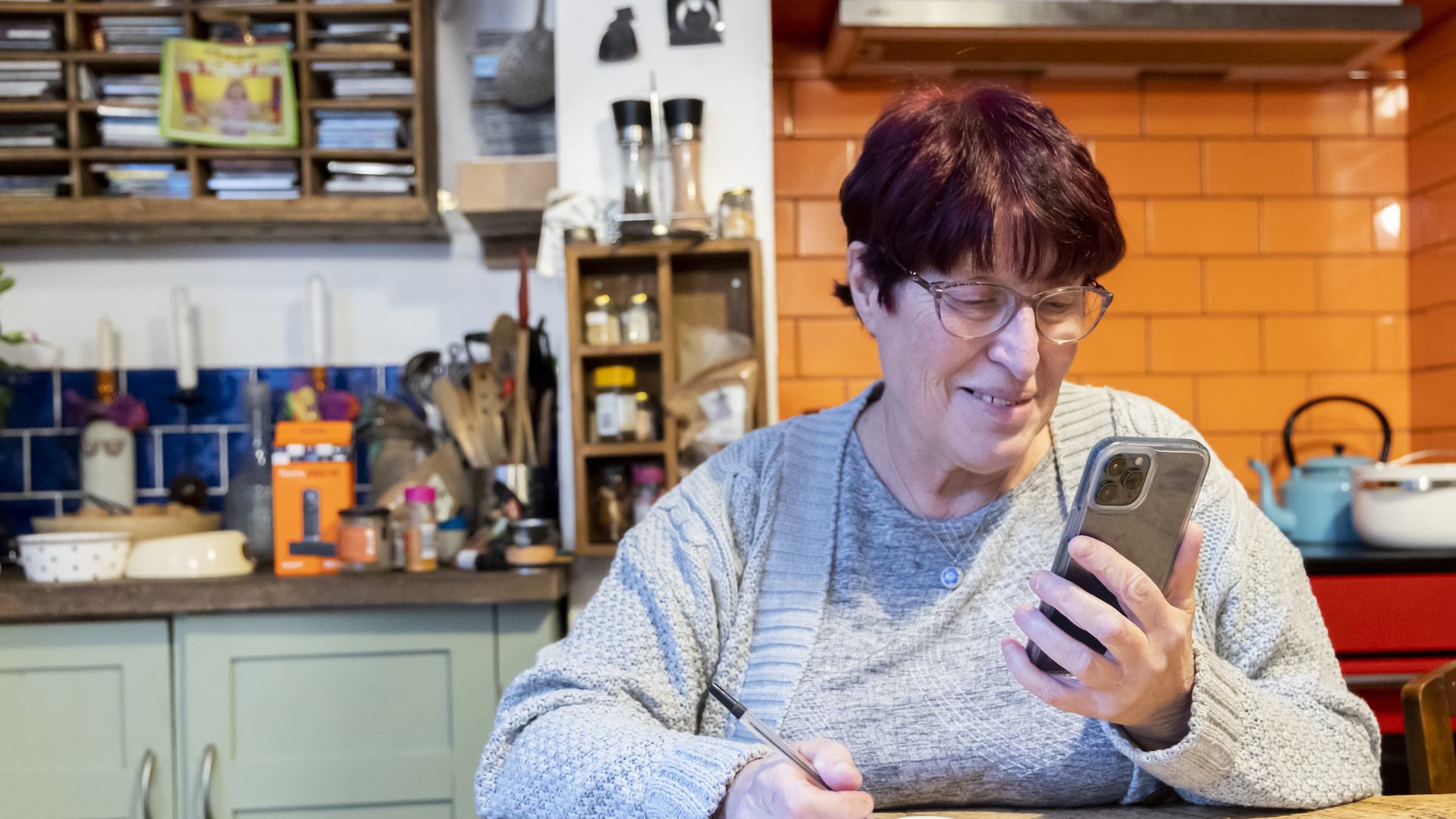 Ten million people are living in poor-quality homes that are a serious risk to their health and wellbeing. Many people need to make changes to keep their homes accessible, safe and warm but don't know where to turn for information and support.
Ageing Better is calling for the UK government to develop a national strategy to make all homes warm and safe. This commitment needs to be backed up with long-term funding to support local authorities across England to provide a one-stop-shop service on all aspects of home repairs and adaptations, with support and signposting on everything from finding trusted tradespeople and identifying what work needs to be done, to how to finance repairs and improve energy efficiency.
We call this service a Good Home Hub.
Whilst most areas have some form of support, the offer varies significantly by local area with respect to the services provided, eligibility and, we can assume, impact. In addition, where there are examples of good practice taking place across England, the lessons learnt from this are rarely shared due to a lack of resource to do so. In order to aid this learning and spread good practice, Ageing Better have commissioned an evaluation of exemplar models of home improvement services across England. The evaluation was awarded to an extremely experienced consortium of housing experts, lead by the Centre for Regional and Economic Social Research (CRESR) at Sheffield Hallam, the consortium includes Foundations, The University of Stirling, Building Research Establishment (BRE) and the UK Collaborative Centre for Housing Evidence (CaCHE). The evaluation will run until September 2024, with findings to be released in real time throughout.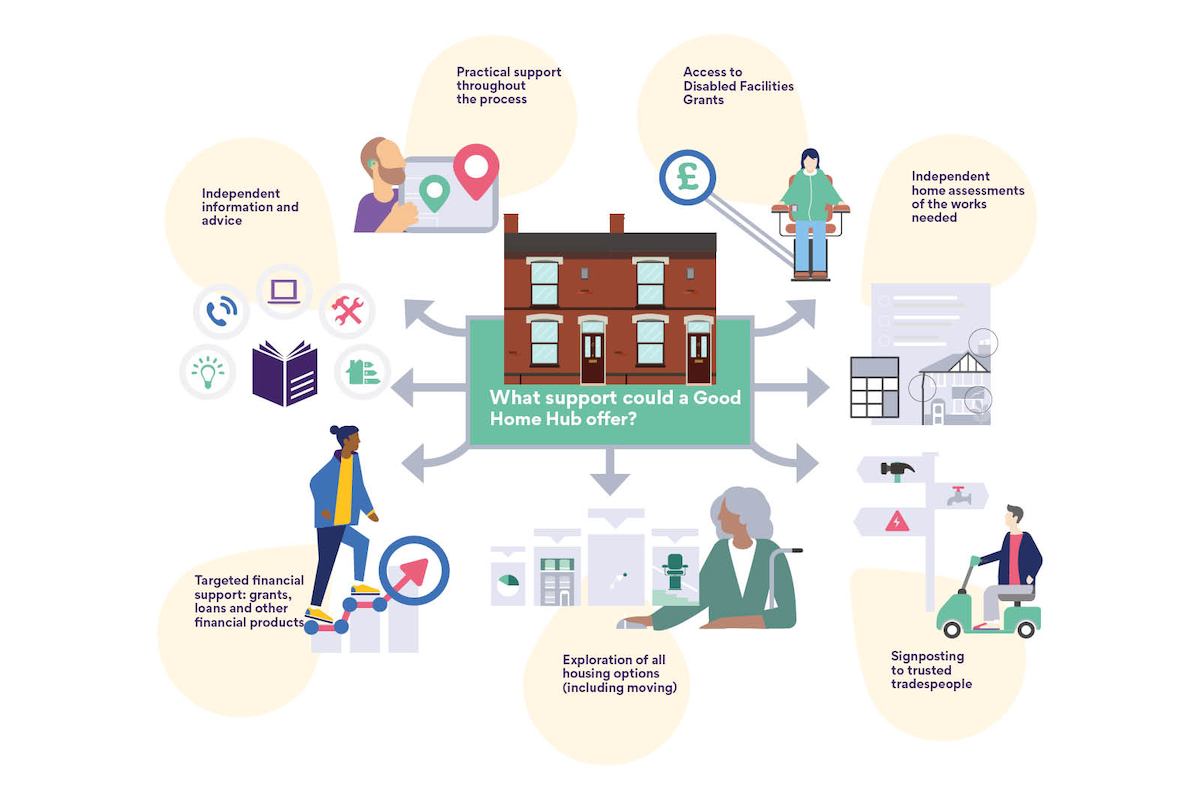 While some areas provide good services to help people improve their homes, and most have some form of support, the services on offer and their eligibility requirements vary significantly from one local authority to another. This means that we do not have the consistent and coordinated level of support we need to meet the scale of the challenge.
Local Good Home Hubs would build on the good practice in home improvement services already in place across England. They would form a network to share best practice and learning and would be supported by a national framework, adapted to suit different areas, so that wherever you live you would receive the same high-quality support.
To aid learning, spread good practice and build support for the Good Home Hub model, Ageing Better is:
Working with partners  to design and test what this approach would look like in Lincolnshire – engaging with local residents, voluntary and community organisations and our partners at District and County level to identify what services people most need.

Commissioning an evaluation of different models of housing support across England to gather evidence of 'what works'.

Producing case studies of good practice models developed across England for financing home improvements.

Bringing together local authorities in our

Good Home Network

to share learning, encourage peer support and inspire innovation in home improvement services.
To find out more about our work and see how you can get involved, please email [email protected].