Ageism will lock older workers out of employment as furlough ends, experts warn
Employers could be missing out on the benefits of an intergenerational workforce, with the OECD finding that age diversity in the workforce could boost GDP by 19% in the next 30 years.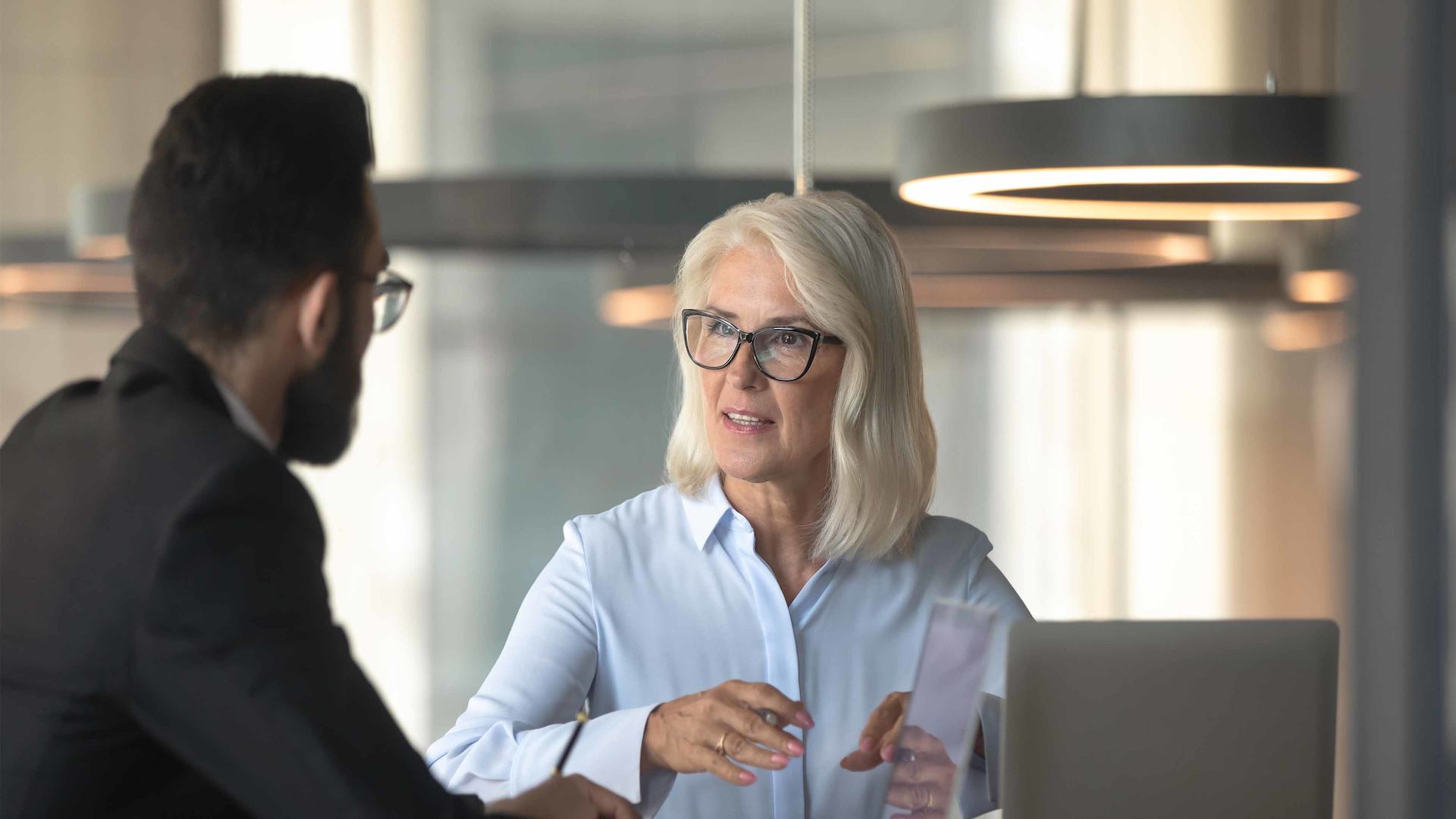 Our new recruitment guide, released today, aims to help employers debias their hiring process and ensure they are taking advantage of older workers' skills and experience.
Over 50s who are made redundant following the end of the furlough scheme could see themselves locked out of work by ageism in the recruitment process. The latest labour market figures showed that 355,000 over 50s are currently unemployed, with 31,000 having been made redundant between May and July alone. Over 360,000 over 55s were still on furlough at the end of July, prompting fears of another wave of unemployment among this group at the end of the scheme.
A new guide, launched by the Centre for Ageing Better, aims to help employers tackle ageism in their hiring process.
According to Ageing Better's previous research on recruitment, more than a third (36%) of 50-70 year olds said they felt at a disadvantage in applying for jobs due to their age, and earlier this year our report found that employers are failing to identify and tackle potential age bias in their recruitment process – with none of the employers interviewed having a strategy in place to improve the age-diversity of their workforce.
However, new figures from YouGov and Ageing Better show that employers recognise the value of employing older workers: eight in ten (79%) say that older workers could help in knowledge and skill sharing, and over three quarters (76%) agree that older workers' experience is crucial to the success of the organisation. A recent report by the OECD found that age-diverse workforces could create a more efficient, productive and profitable economy and raise GDP per capita by almost 19% in the next three decades.
Employers risk missing out on these benefits if they don't make their recruitment processes more age-inclusive. The new guide, launched today by the Centre for Ageing Better, the CIPD and the Recruitment and Employment Confederation, contains practical suggestions to help employers remove age-bias from their hiring process, enabling them to make the most of the skills and experience of older workers.
The guide recommends five key actions for employers:
Put age into Equality, Diversity and Inclusion – ensuring that age as a protected characteristic is taken into consideration in ED&I policies  
Know your numbers – regularly collecting and scrutinising age data from the recruitment process
Debias your job adverts – emphasising employer benefits that might appeal to older workers, and ensuring that the wording of job ads isn't age-biased
Check your process – structuring the interview process using multiple decision-makers and pre-defined questions
Build awareness and confidence – ensuring that staff are aware of how best to reduce bias and avoid discrimination. 
Kim Chaplain, Associate Director – Work, Centre for Ageing Better, said:
"With the furlough scheme over and many over 50s looking for work, it's vital that employers are able to tap into the wealth of talent and experience that this workforce can bring.
"But currently, too many over 50s are locked out of work by age-bias in the recruitment process – and not enough employers have processes in place to make their hiring process as inclusive as possible.
"Everyone benefits from a fair recruitment process: employers who want to recruit skilled, experienced workers, and over 50s who too often feel disregarded because of their age. Our guide, launched today, aims to help employers recruit the best person for the job – regardless of age."
Kate Shoesmith, Deputy CEO at the Recruitment and Employment Confederation, said:
"At the REC we recognise the importance of all kinds of diversity in the UK workforce, including diversity in the age of a company's employees. Now more than ever diversity of age is critical to creating an effective workforce, helping both older and younger workers, companies and the UK economy to bounce back from the pandemic and build a stronger future. Employers and recruiters need to be proactive in building an age diverse workforce to benefit their own businesses, their clients and their employees.
"The REC is delighted to have partnered with the Centre for Ageing Better and CIPD in producing this guidance on Good Recruitment for Older Workers to assist businesses in making the right decisions when it comes to age diversity. Ageism in the workplace can be overlooked but it is important that we focus on it given the demographic changes in our society. By producing this guidance, we hope to encourage recruiters to assess their own workforces, and help their clients to address age imbalances and develop more diverse and effective businesses."
Claire McCartney, Senior Policy Advisor at the CIPD, said:
"The CIPD is delighted to be partnering with the Centre for Ageing Better and the REC in launching practical guidance for employers on Good Recruitment for Older Workers. The guidance will help organisations recognise the negative role that age-related discrimination plays in recruitment processes and provide practical suggestions for employers to become more age inclusive.
"The CIPD is committed to the removal of age discrimination in organisations. We believe that it is crucial that employers establish the people management policies and practices needed to recruit, train and retain an age diverse workforce, and harness the skills and experience they have effectively."