Home improvement could deliver carbon savings equivalent to removing almost 500,000 petrol cars from the road, according to new report
A new briefing from Ageing Better reveals how a nationwide home improvement scheme could deliver significant environmental benefits at low cost by targeting households most in need.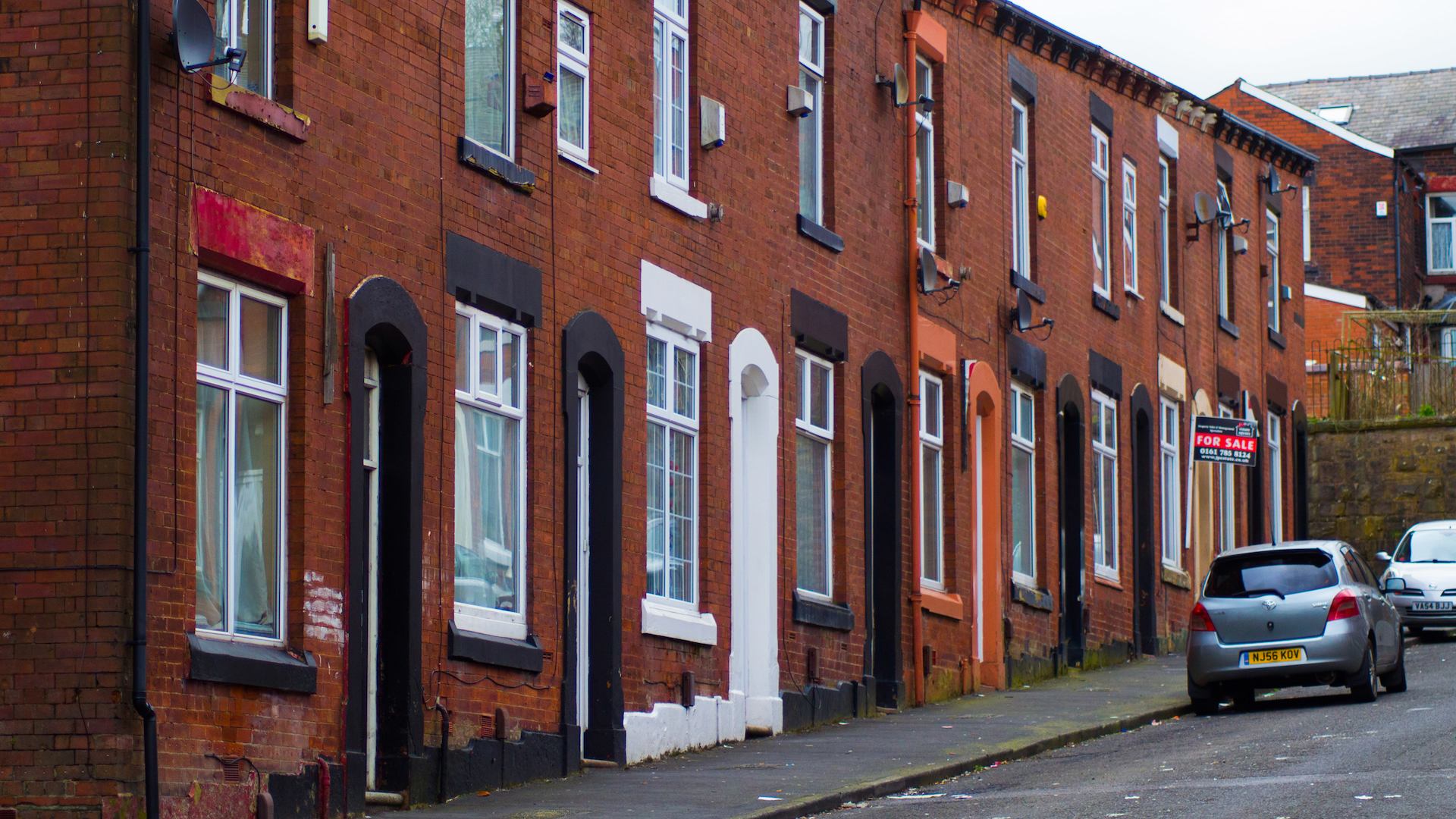 This is the third and final briefing from our Triple Dividend research into the benefits of home improvement with Demos and Dunhill Medical Trust.
Investing in home improvement would be a low-cost net zero policy that could deliver carbon savings equivalent to removing almost 500,000 petrol cars from England's roads every year, a new report published today reveals.
If the government invested just £625 million a year into home improvement, it could reduce annual carbon emissions by almost 750,000 tons, according to a new report from the Centre for Ageing Better and the cross-party think tank Demos.
This would be 1% of the country's total annual net zero emissions reduction target and the equivalent of the emissions created by 463,892 petrol cars or 750,000 flights from London to New York, details the new report which has been produced with the support of the Dunhill Medical Trust.
The report
The report is the third of three briefings which outline the Triple Dividend of the government investing in home improvement – a policy which would deliver one of the biggest multiplier effects and which would be ideal for a government restricted financially by low growth and high public debt.
As highlighted in the previous briefings, investing in home improvement, including infrastructure repairs, insulation, energy efficiency measures, age-friendly adaptation and accessibility improvements, would bring significant economic and health benefits including:
100,000 new jobs and a £10 billion annual economic boost

Improve the quality of 520,000 homes a year

Save the NHS £1billion a year

Create potential £19bn in health benefits
Dr Carole Easton, Chief Executive at the Centre for Ageing Better, said:
"There is a perception within Westminster that home improvement schemes are expensive and destined to end in failure. Previous schemes were flawed with short-term thinking and poorly executed. But they did also improve millions of homes and reduce annual carbon emissions by hundreds of thousands of tonnes.
"Our proposals go one better than previous schemes by focussing on a smaller number of homes initially, the 3.5 million non-decent homes in this country. These are homes most in need of improvement, lived in by families and individuals that are often the most vulnerable and the least able to take action themselves.
"This means our proposals could be rolled out much quicker and be significantly cheaper than previous schemes but still with the capacity to be scaled-up to meet demand or when greater government resources can be made available."
Fuel poverty
There are almost 9 million homes in England with an energy performance certificate (EPC) rating of D which generate on average 4 tons of carbon emissions every year. Every step up in EPC rating means a reduction of carbon emissions of between 30-40%, according to research by Savills.
Investing in home improvement can help pull households out of fuel poverty by reducing the proportion of their income they need to spend on keeping their homes warm, the new report advises.
Last month Prime Minister Rishi Sunak announced plans to reset net zero targets, citing the significant costs and disruption to taxpayers of such policies.
Proposed action
The Centre for Ageing Better proposals would require expenditure equivalent to less than a third of the £1.9 billion the Department for Levelling Up, Housing and Communities handed back earlier this year because of a lack of projects to fund.
The Triple Dividend report also recommends innovative sources of funding for home improvement that would not put stretched public finances under increased strain including:
A loan guarantee scheme similar to funding programmes used during Covid pandemic

Diverting underspends from Homes England's £3.5bn annual budget

Redirecting 1% of Integrated Care Systems (ICSs) combined £113bn to prevention
Andrew O'Brien, Director of Policy and Impact at Demos, said:
"Burning fossil fuels for residential heating is the second largest source of terrestrial greenhouse gas emissions in the UK, with residential housing contributing 17% of the country's carbon emissions.
"Home improvement therefore is an impactful, sensible and relatively low-cost net zero policy that, in the vast majority of cases, causes minimum disruption to individual's lives. In fact it will help reduce energy demand, save money and help prevent poor health."
Susan Kay, Chief Executive at the Dunhill Medical Trust, said:
"The independent Committee on Climate Change says England is in need of a comprehensive home energy retrofit scheme. The Committee has also said the rate of carbon reduction in buildings needs to accelerate by a factor of two or three. Investing in home improvement can help put net zero plans back on track, while at the same time, helping to improve health outcomes for our ageing population."