New review to reveal health benefits of strength and balance activities
An expert review has been launched to increase understanding and awareness of how activities to improve muscle strength and balance can improve people's long-term health and wellbeing, including reducing the risk of falls.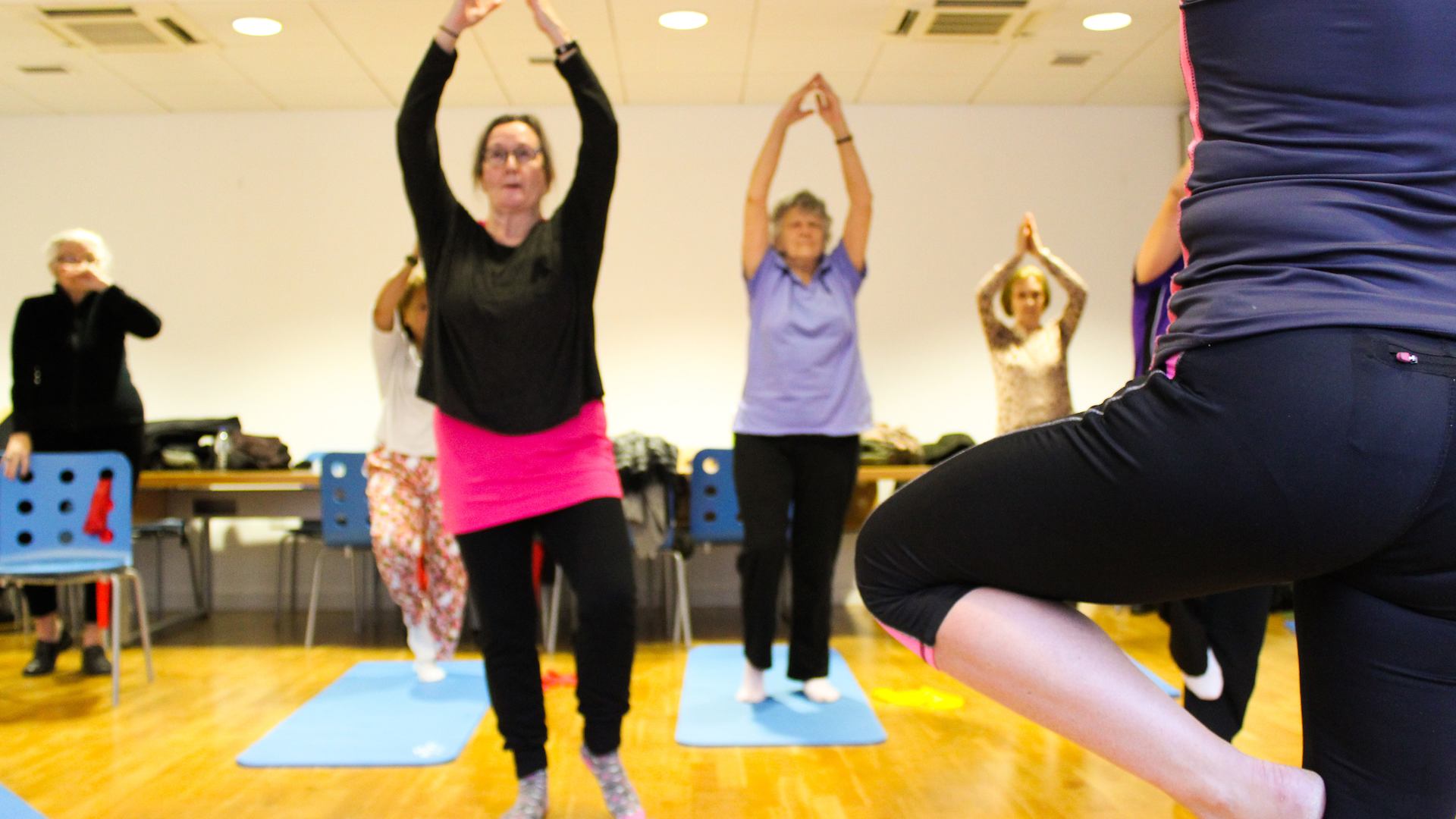 Falls cause 95% of all hip fractures, which currently cost the NHS an estimated £1 billion every year.
Muscle strength and balance are crucial in helping people maintain their mobility and independence as they get older, reduce their risk of falls and help them keep doing the daily activities that are important to them. Yet very few people are aware of these benefits or the types of activities they should be doing.
The review, commissioned by the Centre for Ageing Better in partnership with Public Health England, will be carried out by an expert panel of researchers who are part of the UK Chief Medical Officers' (CMOs) Expert Group for Physical Activity. The review is being led by Dr Charlie Foster from the Centre for Exercise, Nutrition and Health Sciences, at the University of Bristol working with a team of UK academics and practitioners.
It will culminate in a series of practical recommendations for the public, practitioners and policy makers on what physical activities are most effective in increasing strength and balance. The recommendations will highlight the activities that are most suitable for different types of people, such as those with specific health conditions, and what can be done to encourage more people to incorporate these activities into their everyday life. It will also support the commissioning of services that help people maintain and improve their strength and balance.
From the age of 40, people lose 8% of their muscle mass every decade and once over 70, this increases to 15% per decade. Peak muscle mass occurs even earlier – often in your 20s, which demonstrates the importance of focusing on activities that strengthen muscles throughout the life course.
Low muscle strength and poor balance are key risk factors in later life for having a fall. In the last two years in England, over a quarter of adults over the age of 60 and almost 40% of adults over the age of 80 reported a fall. Falls cause an estimated 95% of all hip fractures, which cost the NHS over £1 billion every year. There are over 65,000 hip fractures among people over 60 in England each year. Only a minority of hip fracture patients will completely regain their previous abilities and many require long-term care.
The CMOs recommend older adults undertake activities to increase strength and balance on at least two days per week. Despite the benefits, the importance of regular strength and balance exercise is often less well known and understood by professionals and the public. The focus of campaigns and programmes to promote physical activity are currently heavily focused on increasing cardiovascular activity and largely overlook the recommendations on strength and balance.
Jess Kuehne, programme lead for Physical Activity at the Centre for Ageing Better, said:
"We know that undertaking regular activity to strength muscles and improve balance can have a significant impact on the quality of your life as you get older and reduce your risk of falls, which are disastrous for both individuals and put heavy demands on our health and social care system.
"Despite being championed by the CMOs, these guidelines are largely overlooked by health professionals and commissioners when it comes to planning and supporting people to improve their health and wellbeing in later life.
"This review will help to shed light on what works and raise the profile of the benefits of different types of strength and balance activities. Crucially, it will help professionals, policy makers and the public to apply that evidence so that undertaking strength and balance activity becomes a regular part of people's routine physical activity."
Professor Gina Radford, Deputy Chief Medical Officer, said:
"The importance of strengthening, balance and coordination activities is rightly emphasised in the national guidelines for adult physical activity – but it is important that we support people with practical recommendations of how to achieve this safely.
"I welcome this work to give greater clarity to people on what they can do and how it will benefit their health."
Dr Justin Varney, Head of Adult Health at Public Health England, said:
"Your bones start to weaken from your late 20s and muscle mass shrinks from 40, plus musculoskeletal conditions are the biggest cause of sickness absence from work. So it's not only older people who need to act. Include bone and muscle strengthening and balance-boosting activities into your daily routine and you'll benefit as you age, increasing the chances of being free from chronic musculoskeletal illness in your 40s, 50s and beyond.
"This review and the subsequent guidelines will give people the practical help they need to have healthy muscle and bone health not only in later years but throughout their life."