Why Mindy is #AgeingWithPride
"I made myself a promise that I would never tiptoe around anybody on the issue of my sexual identity, ever again."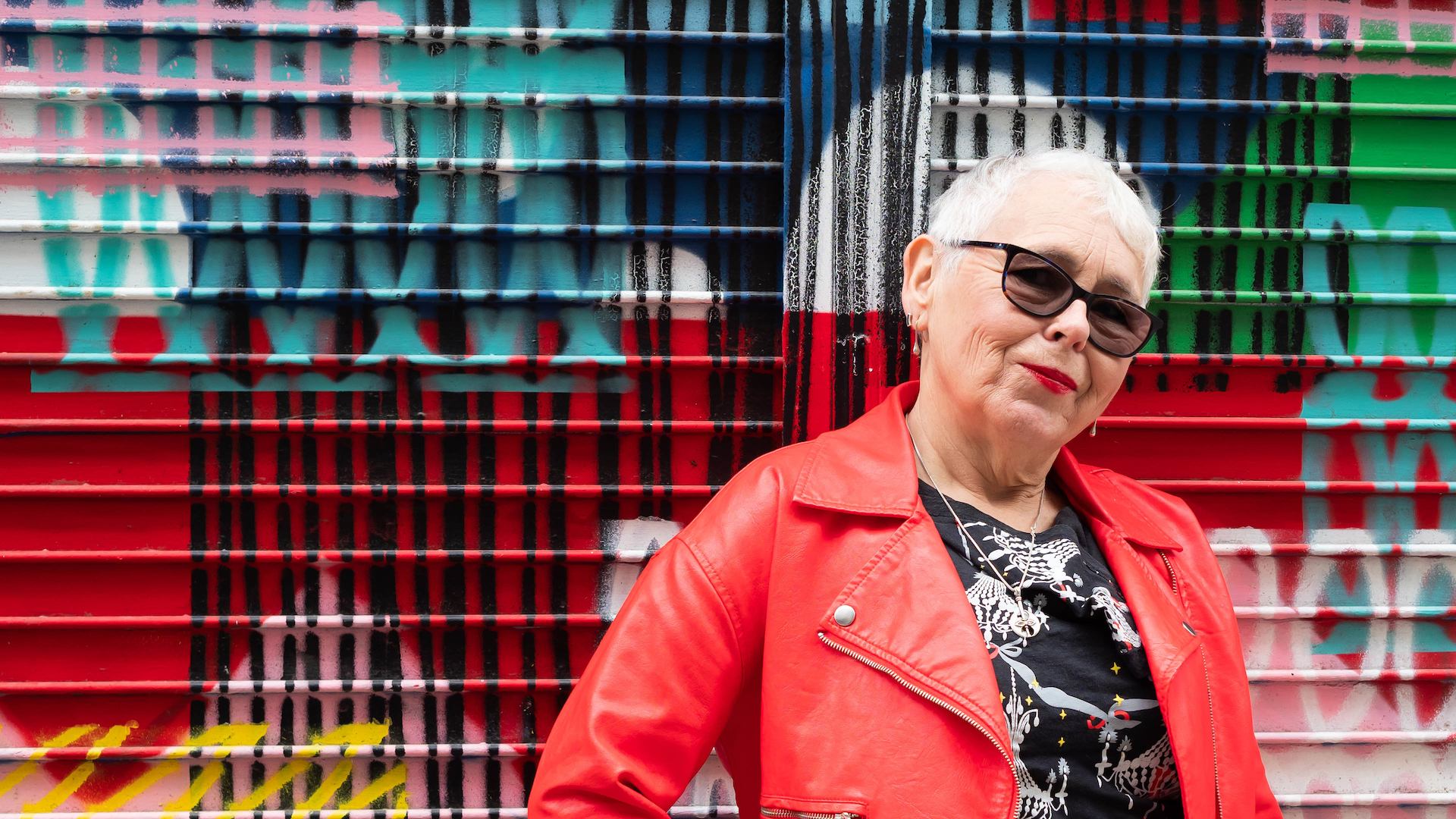 To mark Pride Month 2021, Mindy, 69, talks about being 'outed' when she was a teacher, housing options for LGBT+ older people, and her love of dancing. 
I taught in Hull before I got outed. I was Deputy Head when I found out in 1983 that I had cervical cancer. I was 32. It was pretty scary. I was in hospital thinking I might die, so I thought, well, if I'm going out, I'm going out blazing.
I had my 'lesbians are lovely' badge on my dressing gown and friends popping in and out to see me. By complete chance the school secretary came in for a routine operation and was placed in the bed opposite me. Her husband registered me and my visitors and, unbeknown to me at the time, went off to get me sacked.
This was in the Autumn. By Easter I was preparing to go back to work after my recovery. The headmistress said to me: 'I will not jeopardise my relationship with the parents, not for you or anybody else'. Instead of sacking me they 'moved me on'. I survived on supply work over the following years. I applied for permanent work, but I'd been so outed that I couldn't make it onto any shortlist.
So, I moved to Manchester, and went into adult mental health work, and made myself a promise that I would never tiptoe around anybody on the issue of my sexual identity, ever again. The opportunities I've had – and am still having – are a knock-on effect of what happened.
A friend of mine, her daughter had been out for a year before she remembered to tell me – that's how big of a deal it is now.
I began dancing in 1995 when I moved. What started off as a night class, now takes me all over the world, from Lesbos to Colombia, from the Netherlands to the Nile. Dancing with a live band in Egypt is the best. Real belly dancing is improvised, you express what this music has you feel right now. When you dance like that, what you're really doing is exposing your true self. You are letting people see you, see your passion, see your fear.
So much has come from this one love, and my love of the culture. My honeymoon with my partner, Linda, was a camel trek in Tunisia. I would do that again in a heartbeat. That was wonderful. All these things came from getting really involved in one thing.
You have no idea what a 1950s childhood was like, I mean it was every stereotype of twee. If I think back to the 1950s and early 1960s, my overall memory is of just waiting and hoping for something to happen!
I didn't come out until after my father died. We were really close – an absolute 'daddy's girl'. He died very young. If he had lived it might never have happened, coming out. I know it seems crazy to say that in 2021, but in the 1970s there were plenty of good reasons for not taking that step unless you absolutely had to.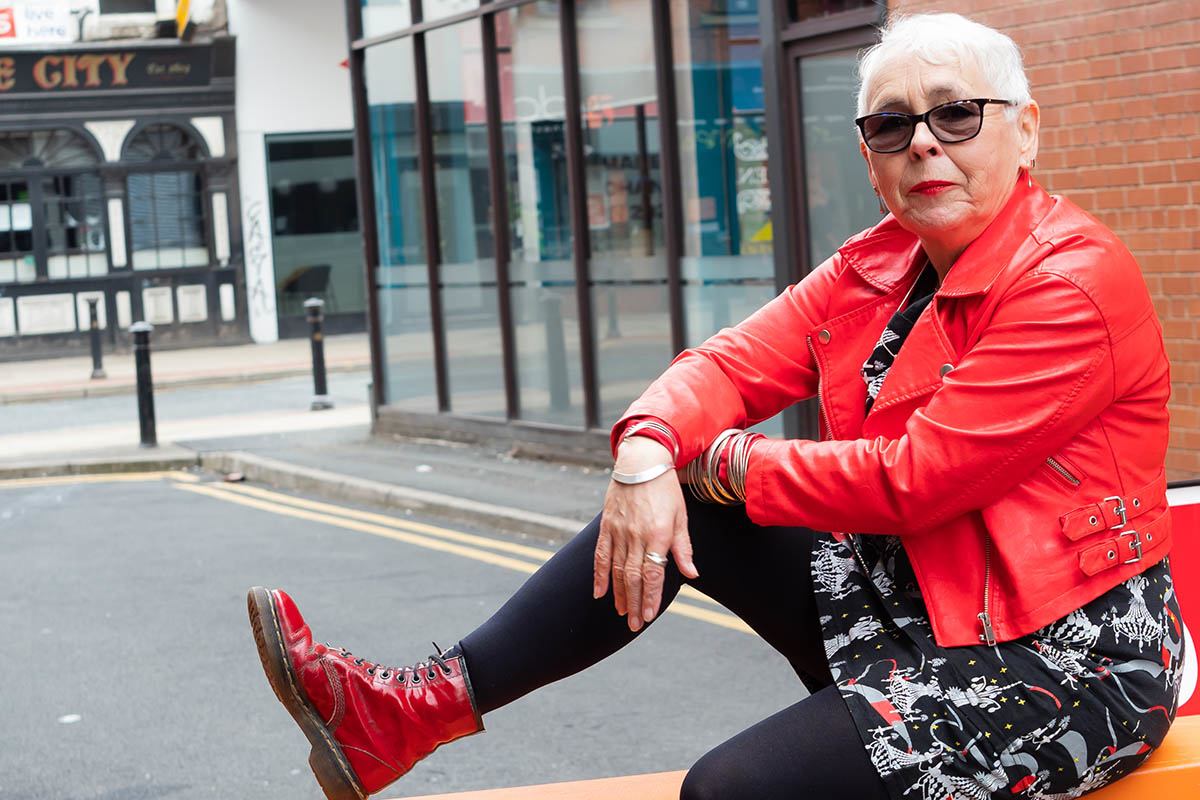 Now it's changed. I've got friends with children in their early teens. A friend of mine, her daughter had been out for a year before she remembered to tell me – that's how big of a deal it is now.
I wanted children. I'd have happily had six kids, but having had a hysterectomy, and no adoption rights, it wasn't going to happen for me.
Not having children, and intergenerational families can affect your housing options in later life. For those of us over 60 or so, the cultural stigma was so profound and ingrained that many of us lost contact with our families of origin, either because we moved away from hometowns or were discouraged from family events, and very few of us had children.
The consequence of this hits home when your straight friends have grandchildren and other relatives, that as the media describes can 'step in and help'. When you don't have that it makes the prospect of falling into social services care very scary. That's why I'm involved with plans for the LGBT Foundation's housing project – a residential home for LGBTQ+ people opening in 2023/4. 
On my headstone I want a line from a Lou Reed song: 'Heavenly father, I know I've sinned – but look where I've been.'