A generational blame game will only hinder our COVID-19 recovery
The evidence so far shows that younger workers are likely to be hit hard by the economic fallout of coronavirus. But the devastation is likely to hit all ages - with particularly long-lasting consequences for older workers.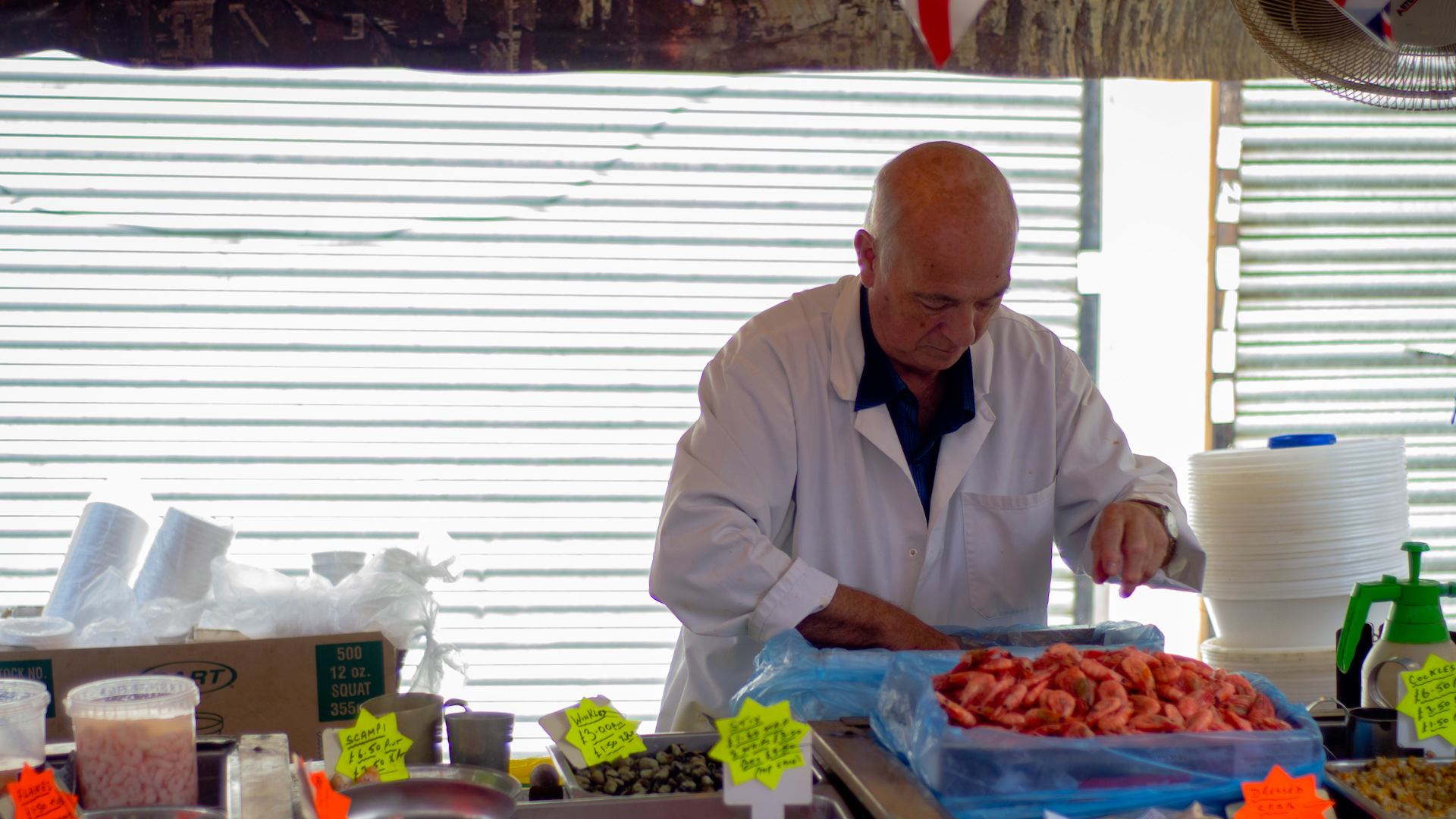 Our Senior Evidence Manager, Emily Andrews, argues that pitting young against old will not help us form the response we need to this crisis. 
The emerging evidence on the economic impact of COVID-19 shows that, just as in 2008, it is the very youngest workers who are going to be the hardest hit from the immediate economic fallout from our current health crisis. So far, much analysis and commentary has focused on this phenomenon.
But the devastation of this crisis will hit people of all ages; particularly if they are low paid. And any older workers who have lost their job are likely to face deep and long-lasting consequences unless we see concerted effort from the government and employers.
It is vital that efforts are made to mitigate the scarring effect of this recession for people who are only at the beginning of their working life. But we also cannot allow a cohort of people in their 50s and 60s to be shuffled out of work before their (increasing) pension age, leaving them financially struggling both now and in their later life.
If we want to ensure a genuine recovery from this crisis, we must avoid a narrative that pits young against old.
We need to resist false binaries between younger and older people
Evidence on the impact of COVID-19 on the labour market is being published rapidly. Two different studies from last month – a survey rapidly rolled out by Cambridge economists, and an analysis of the age-composition of the hardest hit sectors by the Institute for Fiscal Studies (IFS) – tell the same story: it is the under 25s who have the highest probability of losing their jobs in this crisis.
A new report from the Resolution Foundation about the impact on different groups draws a similar conclusion, warning that those who work in shutdown sectors tend to be younger and lower-paid. Its authors argue that this means that 'economic shifts in the past month or so have focused, rightly, on saving older lives at the cost of younger people's living standards. This decision doubles down on the fact that young workers are normally hardest hit by recessions and their aftershock.'
It's absolutely right that we should pay careful attention to those most at risk of hardship as a result of this crisis. But framing the current crisis in this way opens up a false binary: between those who face a risk to their health, and those who will be affected economically.
The Resolution Foundation's report shows that those aged 55-64 are the most likely of any age group to be keyworkers facing the biggest health risks, and are the most likely to be working outside the home.
Older workers are likely to face specific challenges during the crisis
The Resolution Foundation's report shows that those aged 55-64 are the most likely of any age group to be keyworkers facing the biggest health risks, and are the most likely to be working outside the home. Being put at risk in this way doesn't just jeopardise workers' health, but potentially also their financial security: we know that ill-health is one of the primary reasons why people in their 50s and 60s fall out of work before reaching the state pension age.
Meanwhile in the two studies from last month, both show that the chances of being unemployed fall with age – but they also show that chances start to rise again among people in their 50s. The IFS do not include manufacturing – a sector with an older workforce – in their analysis. But the Confederation of British Industry (CBI) points out that some parts of the manufacturing sector are quite exposed to this downturn. The Trades Union Congress (TUC) has also named construction as a potential victim of this crisis: another sector dominated by over 50s.
And of course, these figures – the number of people facing unemployment now – only tell part of the story. Even more critical is what happens next: how easy they find it to find a job again once the economy begins to recover. And it is in this area that older workers are particularly vulnerable.
People over 50 who lose their job may struggle to find a new one in the recovery
In 2019, just a third of over 50s who were made redundant found re-employment within three months: the lowest re-employment rate of any age group. Just 1 in 5 people over 50 who were referred to the government's work programme came out with a job: the worst outcomes of any group. It's vital then that as we move forward, job seekers in this age group get the sort of help they need.
It's not just the newly unemployed who are at risk. We do not know what the world that currently-furloughed workers are going back to will look like. Prior to this crisis, redundancy rates for the over 50s were higher than any other age group. If there are fewer jobs to go back to, there is a risk that older workers will be hard hit.
Economic insecurity at any age makes it harder to age well: but we cannot abandon those who are vulnerable right now
It is absolutely right that a large portion of the policy attention in the wake of COVID-19 should be focused on those young people, whose work and financial trajectories across their whole life risk being blighted by this downturn.
But the appalling examples of ageism we've seen during the outbreak demonstrate the unintended consequences of laying the blame for one generation's hardship at the door of another. Older people will suffer the economic impact of this crisis, just as younger people's health is also suffering. Our response must be a holistic suite of policies that support people at all ages – not a generational blame game.
Doddery but dear?: Examining age-related stereotypes
Read more