Keeping people safe at home? What self-isolation means for those living in poor housing
An estimated 10 million people live in a poor-quality home that risks their health, nearly one fifth of all homes.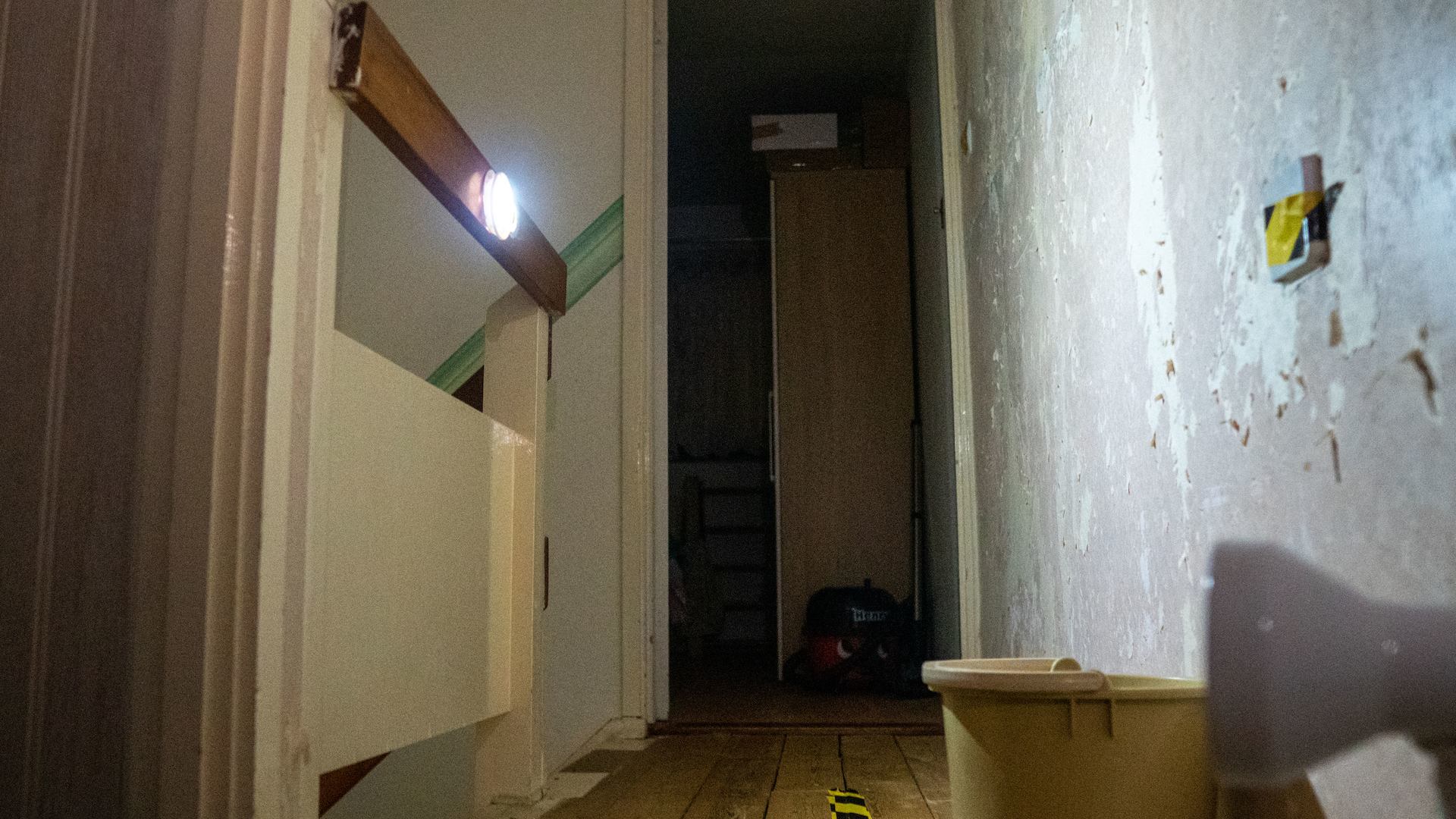 Our Senior Evidence Manager, Holly Holder, writes about the challenges faced by those in poor quality homes during the COVID-19 outbreak. 
Prevention is better than cure. Five words that have been uttered 1,000 times before but in the midst of a pandemic, they feel of vital importance. With millions of older people and those with health conditions being asked to keep to their homes for twelve weeks, we need urgent action to protect those living in a home that could endanger their health.
In the list of the government's extremely vulnerable groups of people who are being asked not to have any face to face contact for twelve weeks, there is more than one respiratory condition. Similarly, countless numbers of people with less serious respiratory conditions are being asked to take additional precautions that mean significantly restricting their lives. 
The causes of respiratory conditions are complex and difficult to isolate in each case. We do know, however, that living in a damp or cold home can be the primary source of such health problems. And for those who already had one of these conditions before moving into a poor-quality home, their living environment is likely to lead to a deterioration in their health.These are not scarce events. An estimated 10 million people live in a poor-quality home that risks their health, nearly one fifth of all homes. This includes 2.5 million hazardous homes that are simply too cold to heat to a suitable temperature, cause people to fall on the stairs or trip somewhere else in the home, among other reasons. Just over 700,000 of these poor quality homes are headed by someone who is aged 75 and over who are more likely to have a health condition, and 15% of all wheelchair users live in one of these unsafe properties.
For our recently published report, Home and Dry: the need for decent homes in later life, we spoke to people living in these conditions. Brenda had no electricity on the top floor of her home due to a leak in the roof that she was unable to have repaired. She was living with battery operated night lights on her landing and was scared each night that she might fall down the stairs.  
These are heartbreaking stories at the best of times – but in times like this, they take on a greater urgency. If we had solved this problem already, the current pressure on the NHS would be less. If we had reduced the number of poor-quality homes, fewer people would be living with respiratory issues and the government's list of vulnerable people would be shorter. If more people had warm and safe homes, larger numbers would be able to recover from illness faster and have a full recovery rather being left with ongoing health problems.
So what can we do with the position we are currently in?
We need the government to lead a coalition of stakeholders to invest in improving thermal standards and energy efficiency, to develop or extend mechanisms that enable low-income home owners to bring their homes up to basic standards, and to ensure that locally there are the home improvement agencies and handyperson services that people need. The cast list of relevant parties is long. We need coordinated action from national and local governments, financial and building industries, third sector organisations, landlords, health and other public sector workers, and people themselves. It is complicated but not impossible – and is absolutely crucial to averting future health crises.
If you (or someone you know) are living in a home that puts your health at risk, being asked to stay indoors will be a frightening request. Sue Adams, of Care & Repair England, a charity that aims to improve their homes for better ageing, offers the following advice for anyone concerned: 
Home and dry: The need for decent homes in later life
Read more