It's more important than ever to listen to older LGBT+ voices
The Centre for Ageing Better's #AgeingWithPride campaign is an important celebration of older LGBT+ people, but we mustn't forget the challenges and discrimination that this community continues to face.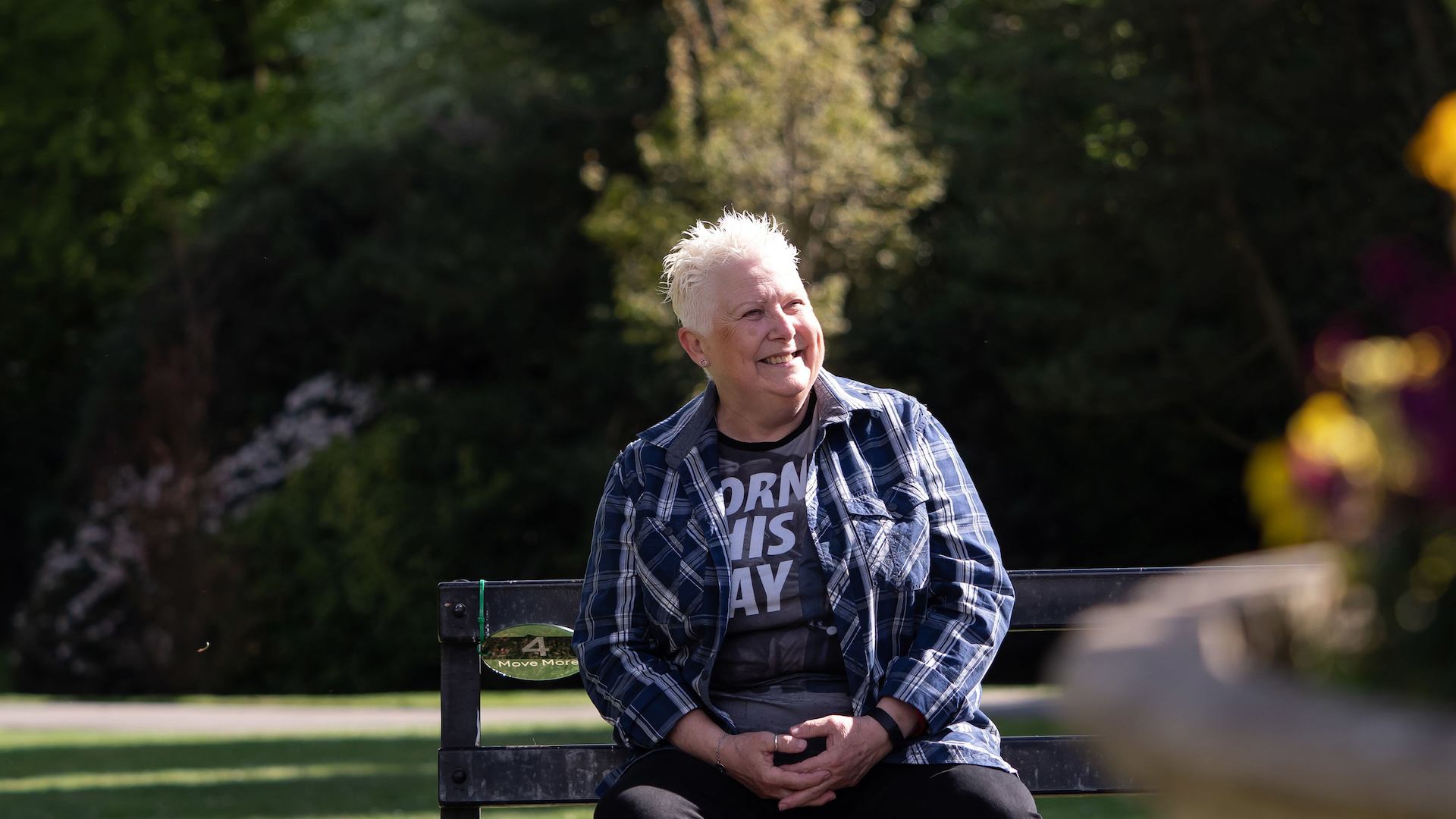 In this guest blog, Lawrie Roberts and Bob Green, both from the LGBT Foundation, talk about the discrimination and isolation that older LGBT+ people face and what's being done to create change.
This Pride Month it has been wonderful to read about the lives of over 50s LGBT+ people via the Centre for Ageing Better's #AgeingWithPride campaign. At a time when we haven't been able to gather together as a community to recognise Pride, these pieces are a celebration of the incredible contributions to society our older LGBT+ communities have made and continue to make. Each person is an amazing example to us all and should inspire younger generations.
However, it's important to recognise the voices that are missing from the campaign. Unfortunately, many older LGBT+ people report that they continue to face a lack of affirmation around their identities, and in some cases experience discrimination and prejudice. Because of this, many people are hiding their LGBT+ identities in later life and, for those who wish to come out for the first time in their later years, it can be even tougher to find your place within the community.
In my work, I've commonly seen a twofold exclusion: many over 50s find their LGBT+ identity is not addressed in spaces set up to support older people while simultaneously feeling a lack of inclusion in some LGBT community spaces. For example, Manchester's Gay Village has been singled out for catering mostly to a younger late-night crowd, as well as online dating apps, where ageism is pervasive and entrenched.
I cannot imagine how it must feel to be part of the generation who fought for the many rights that our communities enjoy today, only to be made to feel that our community spaces aren't for you when you reach a certain age.
Fortunately, things are changing. I run a programme of work for LGBT+ over 50s in Greater Manchester called 'Pride in Ageing' which looks to address some of these issues. This programme is now established at LGBT Foundation as a dedicated programme of work supporting the needs of our older LGBT+ communities. The reception to the programme from local authorities and organisations who work with older people has been promising. There is agreement that LGBT+ inclusion and visibility play a vital part in cultivating an age-friendly region and tackling discrimination.
I cannot imagine how it must feel to be part of the generation who fought for the many rights that our communities enjoy today, only to be made to feel that our community spaces aren't for you when you reach a certain age.
The #AgeingWithPride stories all speak of the vast change in equalities, recognition, and rights over the lifetimes of older generations of people from LGBT+ communities, and the positive impact this has had. However, for many the weight of shame and stigma from the past is still hard to lift and be free of, and for some, such as our trans and non-binary communities and LGBT+ people of colour, they are still facing attacks, discrimination and debate over their rights today.
For older LGBT+ people, hiding your identity, as well as a lack of connection to family (usually due to having been ostracised or being less likely to have children to rely on for support) leads to higher levels of isolation compared to the general population. A range of projects at LGBT Foundation have been looking to address these issues through where people are living. For example, Back in the Closet and a series of LGBT+ artist residences in retirement schemes.
After years of discussions, the dream of the UK's first purpose-built LGBT Extra Care Scheme is becoming a reality in Manchester. LGBT Foundation, together with Manchester City Council and Anchor Hanover, have set up a Community Steering Group made up of older LGBT+ people and older people from Whalley Range, where the building will be situated. They will be at the heart of designing the shape of the building and services on offer. The journey of the development is being recorded through an online Learning Journal, which can be found on LGBT Foundation's website.
Thanks to campaigns like these and #AgeingWithPride we are finally giving this generation of LGBT+ trailblazers the recognition and opportunities they deserve.
LGBT Foundation is a national charity delivering services, advice and support for LGBT people in England.
If you've been affected by any issues in this article, please contact LGBT Foundation's helpline for further support on 0345 3 30 30 30.
The views and opinions expressed in this guest blog are those of the authors. They do not necessarily reflect the policy or positions of the Centre for Ageing Better.