The research revolution in startups
Innovation – and especially 'venture research' – has a key role to play in how society responds to the age shift we're experiencing in the UK.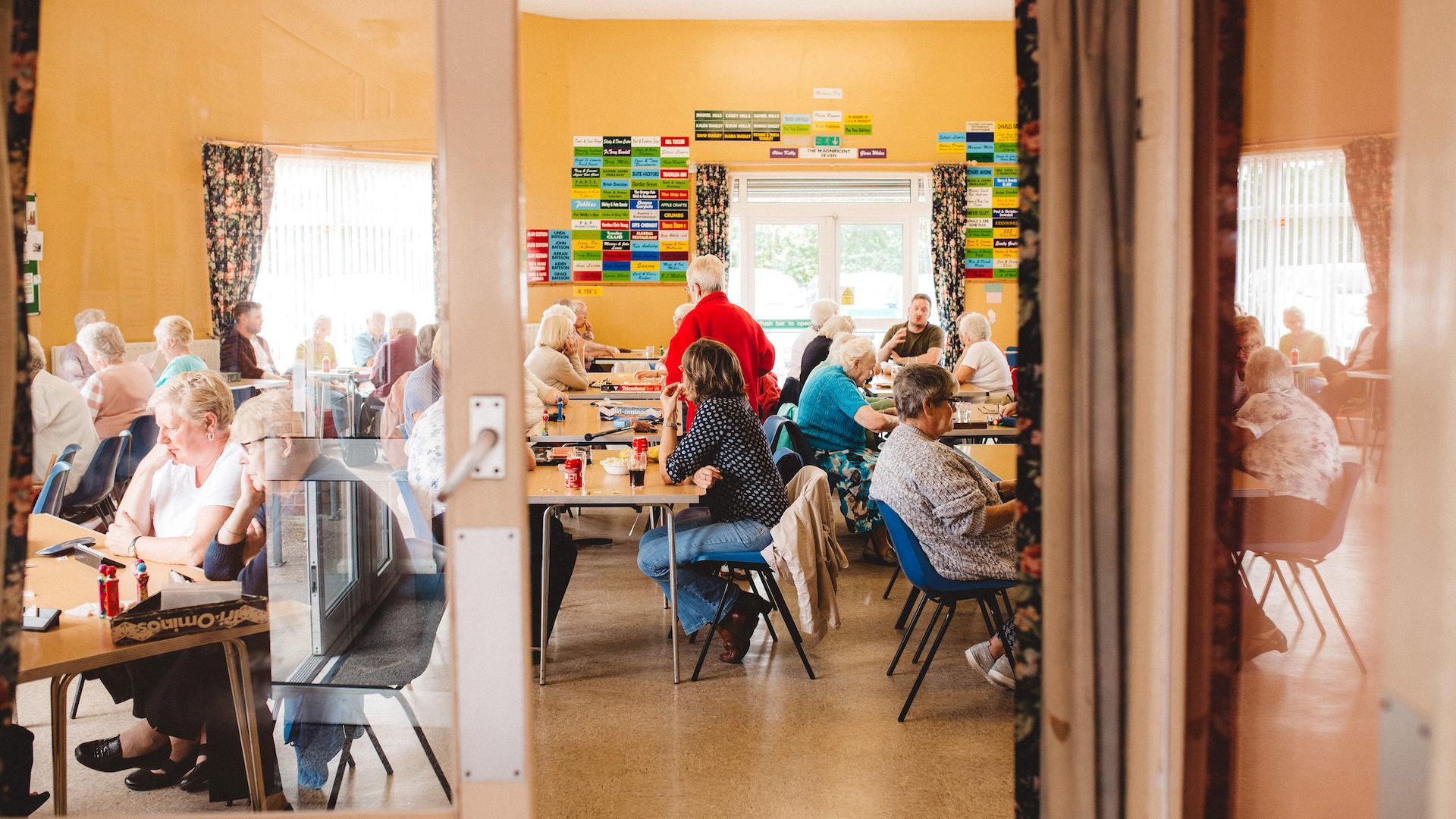 Clarisse Aichelburg, PhD is a research and development (R&D) Fellow at Zinc. This blog is the first in the blog series, Ageing Better: Rethinking innovation for an ageing population.
My role in R&D in the startup world is to help entrepreneurs investigate problems in order to create products and services that meet the needs of the user. Innovation by definition is the application of better solutions to problems. Over the past year, Zinc has worked towards adding quality to later life using research to build startups that have a positive impact for older adults. This kind of 'venture research' can build on academic research in three key ways:
1) Learning from the existing literature
The first step in venture research is to thoroughly examine the existing literature to understand current approaches to a specific problem. Ageing is rife with misconceptions and assumptions so we need to learn from the literature to understand the real issues rather than rely on personal experience or narratives we see in the news and popular media.
One of Zinc's new ventures, Tonus, began by examining the existing evidence which showed that 10 million people in the UK have arthritis or other similar conditions that affect the joints. Evidence shows that there is a strong link between a Sedentary lifestyle and cardiovascular and metabolic issues. While it's estimated there will have been 1.2 million knee replacements by 2035, evidence shows that losing 10% of body-weight through diet has equal benefits. The current state of the art knee brace decompresses the joint which in turn decreases pain and inflammation while increasing joint strength and mobility. This is the equivalent to a 23% weight loss which, by allowing greater mobility, can also foster actual weight loss by being able to exercise better. This evidence informed Tonus that assistive mobility technology can be effective, but that the hard shell brace can be improved. Tonus therefore takes advantage of advances made in soft robotics and smart fabrics, which combined with biofeedback (sensors used to track the range of motion of their knee) could not only increase the look, feel, and biomechanical support, but also provide personalised feedback and training. Staying active is difficult for all of us, but can be particularly challenging in later life. By first drawing from the existing literature, founders not only make sure they select the right problem, but also identify an appropriate solution.
2) Involving people throughout
For ventures to succeed, they need to build products or services that are desirable – which means making sure that key assumptions are being tested with users from the beginning and throughout. For some arbitrary reason, society tends to cluster 'over 50s' as one category, when it's clear that people in and approaching later life have a diverse range of needs and desires. Products should be created with this in mind.
Co-creation is another pinnacle of venture research that allows a startup to not just develop a product or service for their users, but to create them with stakeholders. Through user engagement, Diaspo refined their understanding of a specific problem and co-design was essential in adapting quickly to the changing environment brought around by COVID-19, and the related consequences of isolating over 70s. User-centered design and co-creation is how founders make sure that their solution is engaging and effective for the people that it should serve.
3) Piloting innovative solutions
In order to develop ventures that can have a transformative effect on the quality of our later lives, we need to know that they work. In academic research, the effectiveness of an intervention is tested within a lab setting (i.e. in a controlled environment). Venture research has a 'bias to action', testing the intervention in the real world from the start. This means that in venture research how effective an intervention is, is closely tied to who the users are (i.e. demographics), how the intervention is administered (e.g. a digital health app with behavioural 'nudges'), how users engage with it (e.g. using an app daily) and what users think about it (i.e. user feedback). It also integrates other factors simultaneously, such as user engagement and desirability to optimise the solution.
Healthcare is not only about treatment but also about prevention when it comes to healthy ageing. We correct our vision from an early age onwards, yet the level of underdiagnosis is still astonishing. Nonetheless, how we manage our vision is still miles ahead of our hearing. EarGym discovered that while age-related hearing loss affects 466 million people around the world, we are yet to understand the role of the auditory brain areas in age-related hearing loss and how to prevent it. EarGym recognises that, in order to continually refine their hearing training, they need good data from users. But to get this good data, users have to stick to the regime. They therefore initially focused on understanding how to make the regime enjoyable enough that users would be motivated to use the training consistently. By measuring the right things at the right time (prioritising usability and engagement as key first steps), EarGym have aimed to develop and refine a model that has much higher levels of uptake, as a means to achieve social and commercial impact. Importantly, while in academic research, we often test something in a controlled environment to make sure it works and then implement it in the real world, ventures test in the real world, which comes with both challenges and opportunities, and needs constant iteration.
Adapting to the current times (COVID-19)
COVID-19 has created a need for rapid action and response, but this doesn't have to come at the expense of an evidence-based approach. Ventures build upon the existing literature, adapted through co-design and rapidly tested to turn challenging times into times of great opportunity. For example, Untangle is on a mission to increase and improve grief support. Untangle's venture research involved over 200 users and industry experts, and were able to identify the four main challenges they needed to focus on: social, financial, practical and emotional challenges. Untangle piloted grief support chats on WhatsApp with 50 participants, to explore whether peer-to-peer support in small groups helps to address social and emotional challenges. Lockdown made Untangle prioritise the development of their app-based solution to reach more users, as well as tackle the financial and practical challenges (i.e. providing easy access and matching to financial advisors, solicitors, life coaches and therapists). The post-lockdown world has also stressed the urgency and need for effective products and services which support us to lead healthy, connected lives, which is only possible if we listen, generate and act upon the evidence.
Conclusion
Academic research has a lot to offer, and a lot to gain from, startups. It aids venture research through its rich body of literature, numerous approaches involving people and its methodology of inquiry. And, by reviewing the insights produced by venture research, we can understand more about what works, for whom and in what settings. Funders need to continue to push for evidence-based solutions to create greater social impact, but also entrepreneurs need to embrace the value of venture research. Academics, who are driven to contribute through their research, also need to consider that there is a hive of vibrant research activity happening in startups. It's an opportunity for academics to apply their passion and skills in a fast-paced, creative, agile environment.
To find out more about Zinc, drop us a line at [email protected]
Photo courtesy of Danni Maibaum