Who's responsible for improving our homes?
There are over four million poor-quality homes in the UK, over half of which are lived in by older people. We need to see immediate and long-term action from government to address our poor housing crisis.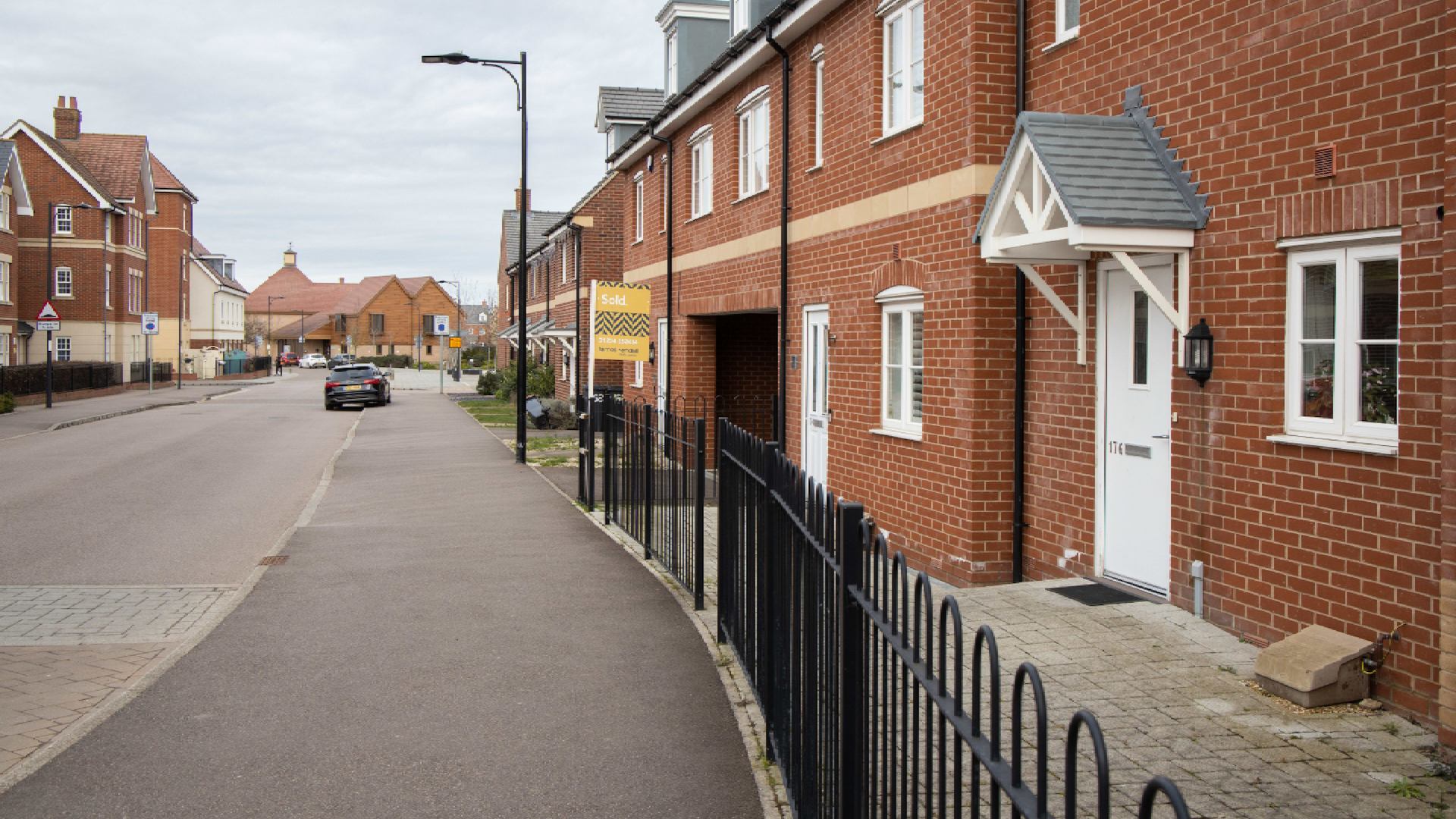 In this blog Millie Brown, Evidence Officer, talks about the recent findings of the Good Home Dialogue, an exploration of what motivates people to improve their homes – and the things that put them off. 
Over 10 million people live in homes that don't meet basic standards of decency – and as a result put their health or wellbeing at risk. Despite this crisis going on for years, little effective action has been taken. We commissioned the Good Home Inquiry, an evidence-based analysis of England's housing policies, to determine why so many of our homes are poor quality – and what can be done about it.
Thus far the evidence collected as part of the Inquiry has taken us on a journey from understanding the issues and barriers individuals face when addressing issues in their home to reviewing past policy and interventions to see what has and hasn't worked. For the final stage of the Inquiry, the Good Home Dialogue, we partnered with Sciencewise and commissioned BritainThinks to bring together 89 members of the public living in poor-quality homes with experts and policy makers to explore possible solutions that could support people to improve their homes.
Whilst the focus of the dialogue was to test potential policy solutions with people living in all tenures and experiencing problems with their homes, the findings also echoed the conclusions drawn from previous evidence collected as part of the Good Home Inquiry. Despite the fact that all participants understood the connection between our health and the quality of our homes, half of the participants said they were satisfied with their homes and were very opposed to the idea of moving home – signifying the importance of place and the need for a solution to enable individuals to repair and adapt their existing homes.
When asked why they hadn't yet made changes to the home, the majority across all tenures raised the persistent barriers of a lack of available finances and a lack of trust in tradespeople. In addition, a large number of participants, particularly those in the private rented sector, felt they lacked the agency or capability to make changes themselves and were reliant on others to commission and carry out home improvements.
Unlike most existing evidence exploring the issue of poor-quality homes within England, the Good Home Dialogue also asked the public 'who is responsible for the quality of our homes?'. Interestingly, whilst participants acknowledged their day-to-day responsibility to maintain their home, participants felt strongly that national and local governments, landlords and housing associations should be responsible for the quality of homes in England.
Government responsibility was particularly strong when discussing home improvements that were seen as beneficial to a society as a whole, for example when making improvements for environmental reasons or with the ambition of reducing the demand on the NHS. This indicates that while there is a need to motivate individuals to make improvements through information and advice, financial products and support in hiring tradespeople, the government also have a part to play, and the Good Home Inquiry final recommendations will reflect this need for greater involvement.
When asked why they hadn't yet made changes to the home, the majority across all tenures raised the persistent barriers of a lack of available finances and a lack of trust in tradespeople.
The dialogue discussed a number of other potential policy solutions and whilst stronger regulation on housing quality and accessibility had solid support, the ideas that had the greatest support were the creation of local 'good home hubs' and, as part of this hub, a service offering the home equivalent of a car MOT. These hubs would provide an accessible service where individuals from all tenures could access trusted information on addressing issues within their homes. Participants in the dialogue expressed a strong desire for a one-stop-shop to allow for a 'whole journey approach', from addressing issues and accessing financial products to hiring tradespeople.
With information and advice and lack of available finances being the most common barriers people face when making repairs and adaptations to their homes, a local good home hub incorporating a number of services under one roof is the ideal solution. What we heard from people in the Good Home Dialogue reaffirmed the urgent need to address England's poor-quality homes, whilst putting the public at the heart of the potential solutions. The Good Home Inquiry will be publishing its final recommendations and report in September, with the Good Home Dialogue findings informing the recommendations.