Why we're putting the Age-friendly Movement at the heart of our new strategy
Today we unveil our bold new strategy to help realise our vision of a society in which everyone can live a good later life.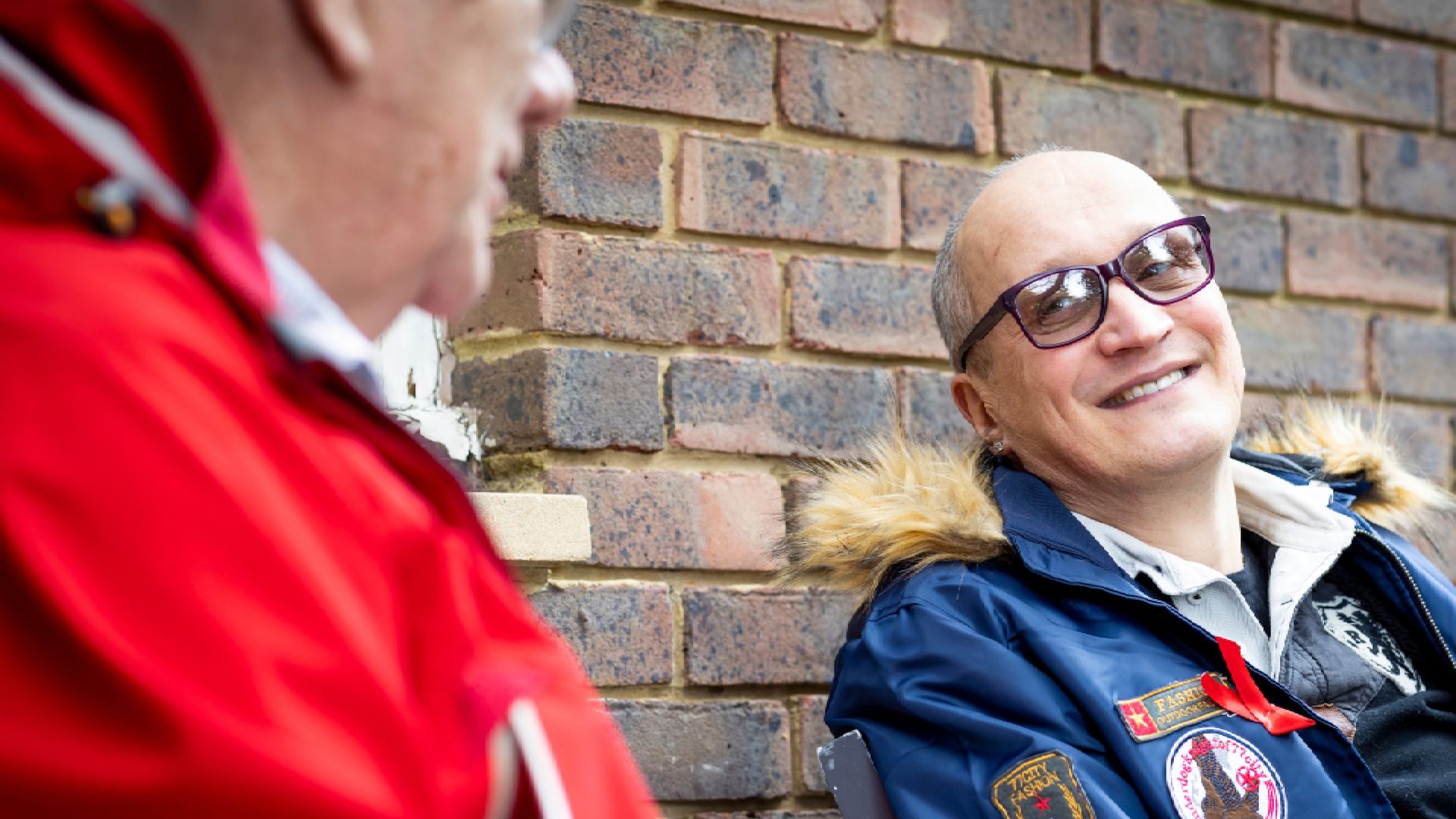 Our Chief Executive, Carole Easton, details how Ageing Better will increasingly look to tackle ageist thinking and promote the building of a more age-friendly society.
A High Court judgement in April this year concluded that the UK government acted unlawfully in discharging hospital patients into care homes without first testing for COVID-19 or a period of isolation.
We will never be sure how many people died needlessly throughout the pandemic, because the ONS figures on avoidable deaths do not include statistics for those over 75. But estimates for fatalities as a result of the discharges alone put the figure at over 20,000.
Many of these lives were lost in part as a result of a destructive prejudice that remains rife within our society: ageism.
Put simply, there was insufficient value placed upon older people's lives during the pandemic by the authorities that were supposed to serve and protect them. Older people were viewed as disposable, as people who could be dispensed with in the broader battle to protect society from COVID.
One of the most important lessons from the pandemic must be the constant reminder of the potential deadly consequences of ageism and, why we must therefore all seek to challenge ageism wherever we find it.
That's why, as part our new strategy, we are going to deliver a campaign to tackle ageism and create a nationwide Age-friendly Movement.
An issue as old as time
Ageism is hiding in plain sight. It is so casual, so ingrained in society, that we often don't know that we are seeing it. We often witness ageism in front of us, but fail to appreciate the implications and harm caused by such discrimination.
This is one of the reasons that eradicating ageism is such an enormous task – but one that we are not undertaking alone.
We've been working over several years to improve the state of our homes and on ensuring people can work for as long as they want and are able to – and these will continue to be priorities for us. But increasingly our focus will be about shifting negative attitudes and building a more age-friendly society, where everyone thinks, feels and acts differently about ageing.
How do you solve a problem like ageism?
From our years of research and testing different approaches, we know what needs to be done to support an older workforce – meaningful employment support for over 50s and flexible working from day one, for instance. We also know much about how to provide safe, comfortable homes that are fit for growing older in. Although we know what needs to be done, there are still considerable obstacles to be overcome before we can be confident that the necessary action is being taken.
However, the fight against ageism is even more challenging. The first step is admitting we have a problem. Ageism is an insidious form of discrimination, often being hard to pinpoint, and it can manifest in many ways.
It could be the everyday ageism of cliché birthday cards, referring to someone as a little old lady, or the lazy and dehumanising pictures of wrinkly hands accompanying every article about ageing in our newspapers.
But ageism, however lighthearted it might seem, has real-world consequences. Structural ageism can see older people being forced to live in poverty because an ageist labour market can no longer see the enormous value they can bring to a company.
It can mean people growing older in dangerously unsafe and unsuitable homes because the housing market simply ignores the need of older and disabled customers for more accessible homes.
It can be the pigeonholing of older people's health as a series of crises; creating an association that ageing is something to fear, and to avoid. And it can fuel the appalling inequalities that exist in our country today; inequalities which see differences of up to ten years in how long we can expect to live and more than 17 years in the time we get in good health without a disabling illness. It is for these exact reasons that we must fight against ageism.
Our vision is a society in which everyone can live a good later life. A society where more people can expect good health, fair and respectful treatment, and financial security as they grow older.
Taking stock and looking forward
Our new strategy will keep us focused and moving in the right direction, building upon the significant achievements we have already made in our first seven years.
Our flagship State of Ageing reports, providing comprehensive yearly reviews of publicly available data, have laid bare the stark inequalities of ageing in this country and the real-life impacts of a society rife with ageism.
Our new strategic ambition to ensure everyone can live in age-friendly, accessible, healthy homes in intergenerational communities builds on the work of The Good Home Inquiry, commissioned by Ageing Better, which highlighted the grim reality of the nation's housing stock and outlined steps to be taken to deliver abundant safe and accessible housing.
Ageing Better will seek to influence policy and practice so that everyone has access to good jobs, which are right for them, throughout their fifties and sixties. This builds on much of our impactful existing work, such as the development of new services to help over-50s who have fallen out of the labour market, or who are facing redundancy, to find alternative employment.
We will continue to grow our Age-friendly Community movement, a network of World Health Organisation-accredited communities pledging to improve the wellbeing and social participation of older people. The network currently stands at 56 communities across the UK with 23.5 million people living in an Age-friendly Community.
We will shine a light on the widespread use of derogatory and harmful stereotypes in public life. We want to inspire an age-friendly movement, working across communities and across industries to break down the barriers that currently exist for older people.
We will continue to press for the appointment of an Older People's Commissioner for England to champion the voices and safeguard the rights of older people. And we will do so much more.
Our vision is a society in which everyone can live a good later life. A society where more people can expect good health, fair and respectful treatment, and financial security as they grow older. This is a world within reach – but only if we first unite in the fight against ageism.
Ageing Better to deliver new campaign against age-based discrimination
Read more