How do you create a menopause-friendly workplace?
Surveys show that three in five menopausal women are negatively affected at work and that nearly one million women in the UK left their jobs because of menopausal symptoms.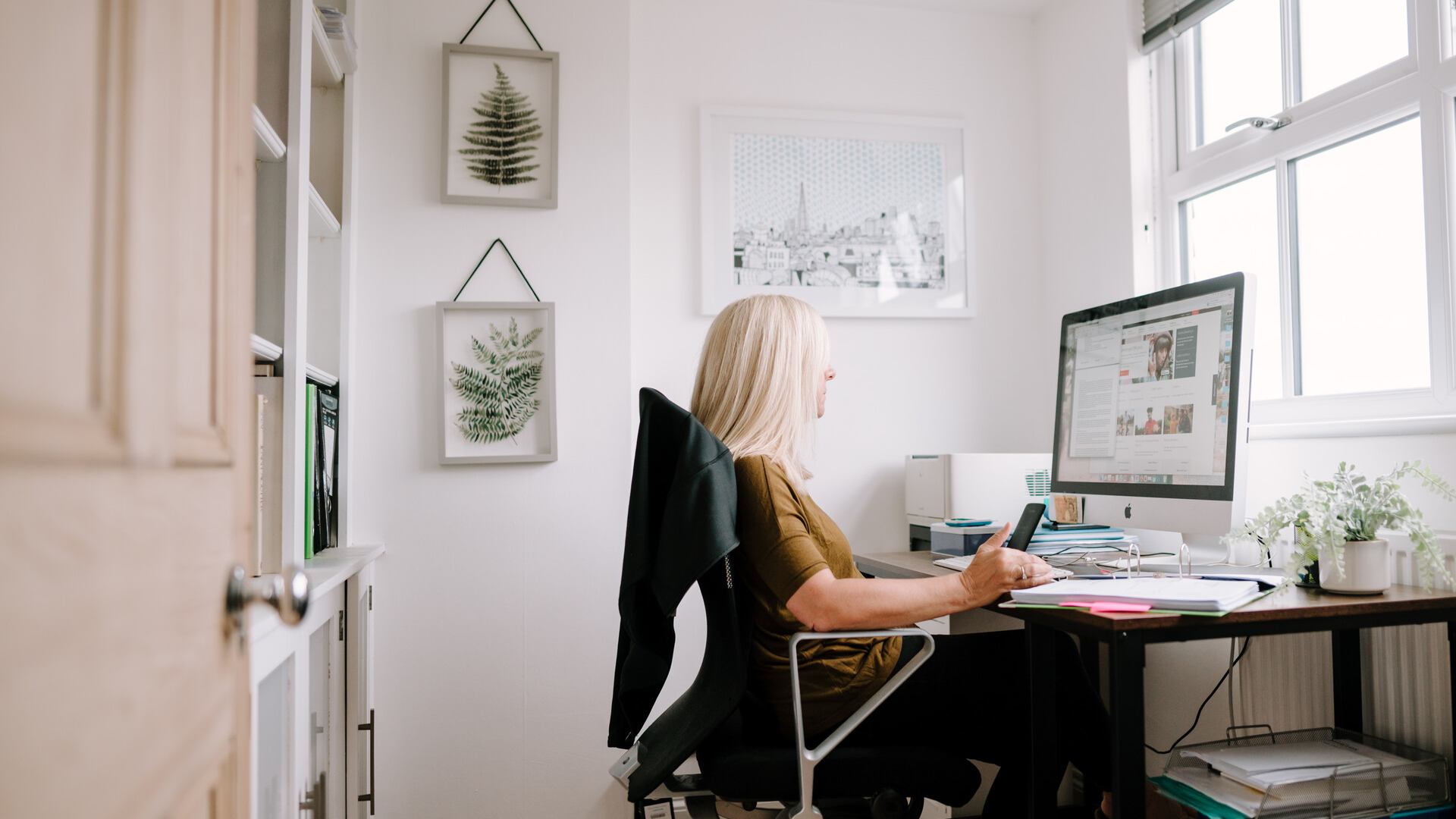 On World Menopause Day, three Age-friendly Employer Pledge employers discuss the policies and practices they have successfully put in place.  
Like ENWL, housing association EastEndHomes and the Sheffield Churches Council for Community Care (SCCCC)  have introduced a menopause-friendly workplace and find it has really paid dividends. They were spurred on to do it initially for different reasons.  
Impetus
For EastEndHomes, it was about how levels of absence related to fatigue, stress and anxiety. "We recognised that these symptoms can often be associated with the menopause," says Annette Ralph, Head of HR. "Women found it too awkward to be honest about the underlying cause – or maybe didn't recognise it themselves – so were just calling in sick and taking time off." 
At ENWL, the spark came not least from Davina McCall's Channel Four programme, 'Sex, Myths and the Menopause', which stimulated Cheryl and a few of her peers to ask themselves and the organisation if they were doing enough. While the main impetus for ENWL was to ensure that people feel supported work, Cheryl also points out that it's in companies' interests too to make sure they have the right support and processes in place. "Tribunals about this are increasing," she notes. 
For SCCCC, the impetus for change came from self-reflection by the new Lead on Equality, Diversity and Inclusion (EDI), Loma Jones. "Three-quarters of our workforce are female and about half are of the age where they would be experiencing menopausal or peri-menopausal symptoms," she says. "Since we're passionate about inclusion, I felt it was important to bring this issue into the open." 
It can be embarrassing for women to talk about the menopause to their team manager, and yet it might be affecting their work. If it's hidden or taboo, that can't be healthy – for the individual or the employer.
Cheryl Iontton, Wellbeing and Inclusion Manager at Electricity North West Limited (ENWL)
Culture
But how do you change the culture of your organisation from one where talking about the menopause is taboo to one where it's just regarded as a normal part of everyday life? 
"Education is an important starting point," says Annette Ralph. "We produced a guidance booklet and circulated it throughout the organisation – to men as well as women." 
ENWL launched the menopause campaign in October – which is Menopause Awareness Month – with a series of Lunch 'n Learn sessions. "We encouraged leaders to attend, about two-thirds of whom are male," says Cheryl. "Even if they are not directly impacted, men will have family members or friends going through the menopause or peri-menopause, so better information can help them at home as well as at work."  
SCCCC created and distributed three fact sheets based on information from Henpicked and the British Menopause Society among others. One contained general facts, one was aimed at managers and one was written for staff dealing with their own menopause journey.  
Open discussion
Alongside education, culture can be changed by giving employees opportunities at work to discuss the menopause openly.  
SCCCC has trained 'menopause champions' and set up events throughout the year to inform about menopause, open to all staff and volunteers. "Just normalising the topic throughout the workplace can really make a difference," says Loma.  
At ENWL, besides the Lunch 'n Learns, Cheryl set up 'Menopause Matters', a colleague resource group for people who were affected by the menopause, a safe space for people to share experiences. "It's there for support," says Cheryl, "but also for the business. It gives us insight as to what we can do to be more inclusive." 
Beyond culture
Beyond making the subject of menopause acceptable in public, there are other things employers can do to become menopause-friendly. 
"We've installed more fans around the building," says Loma, "and ensured that feminine hygiene products are available in toilets. We also provide cardigans outside toilets that women can use to preserve their dignity if necessary."
ENWL engaged a nutritional expert in women's health, who could give practical advice that people could take away. "We recorded those sessions, so that we've got a useful resource for the future," says Cheryl Iontton. 
Buy in
Getting the buy-in of management isn't necessarily always easy, but it is important. This is especially the case if many of the people in senior roles are male.  
"I was wary of the cost at first," admits Mark Storey, Director at SCCCC. "However, once I understood the issue better, I realised there is a business and ethical case for change. The outlay is relatively low, while the benefits in terms of reduced staff absence and a happier workforce are high. I also thought it was right that we should be an exemplar. If we couldn't do it as a relatively small charity, who could?" 
Mark says he deliberately wanted to signal his approval of the initiative by turning up at menopause events. "Showing as a senior man that you're open to talking about this can be really important to workplace culture," he says. 
Loma Jones agrees. "People were a bit hesitant about attending at first, but once they saw that Mark  was there too, that made them feel better. Menopause is for men too!"  
Persist
Annette Ralph at EastEndHomes says it can be daunting at first to establish a menopause-friendly workplace. "Some people can be shocked by the very word itself," she says, "but persist! It soon becomes part of everyone's dictionary." 
There are sticks and carrots. "Remind managers about the potential costs of not taking action and also point to the benefits for productivity. Rather than people taking time off 'sick', grown-up conversations now mean that they feel more at ease and can work from home instead if necessary. The flexibility is good for the individual and the organisation."
"Start with a small core of support," she advises, "create guidance, educate people, and encourage managers to attend events. And whatever happens, don't give up!" 
The future
All the employers believe that this is only the start of their journey. For example, could guidance become integrated into organisational policy? What further resources can be created, for example online?  
At ENWL, Cheryl Iontton is sending out a survey to find out more about people's experiences and what other developments in relation to the menopause they would find useful. 
SCCCC found in its latest survey that 95% of staff were happy to talk about the menopause at work. It is now going out into the community in Sheffield to share its ideas and resources with others.  
Key principles for creating a menopause-friendly workplace:
Educate everyone in the workforce (women and men) about the menopause 
Get buy-in from senior management 
Give people opportunities to discuss the subject freely – e.g. at special coffee mornings 
Learn about other ways to create an Age-friendly workplace
Read more