Lara's story: Later life career change
Lara has had a 30-year career in the police before exploring other employment options.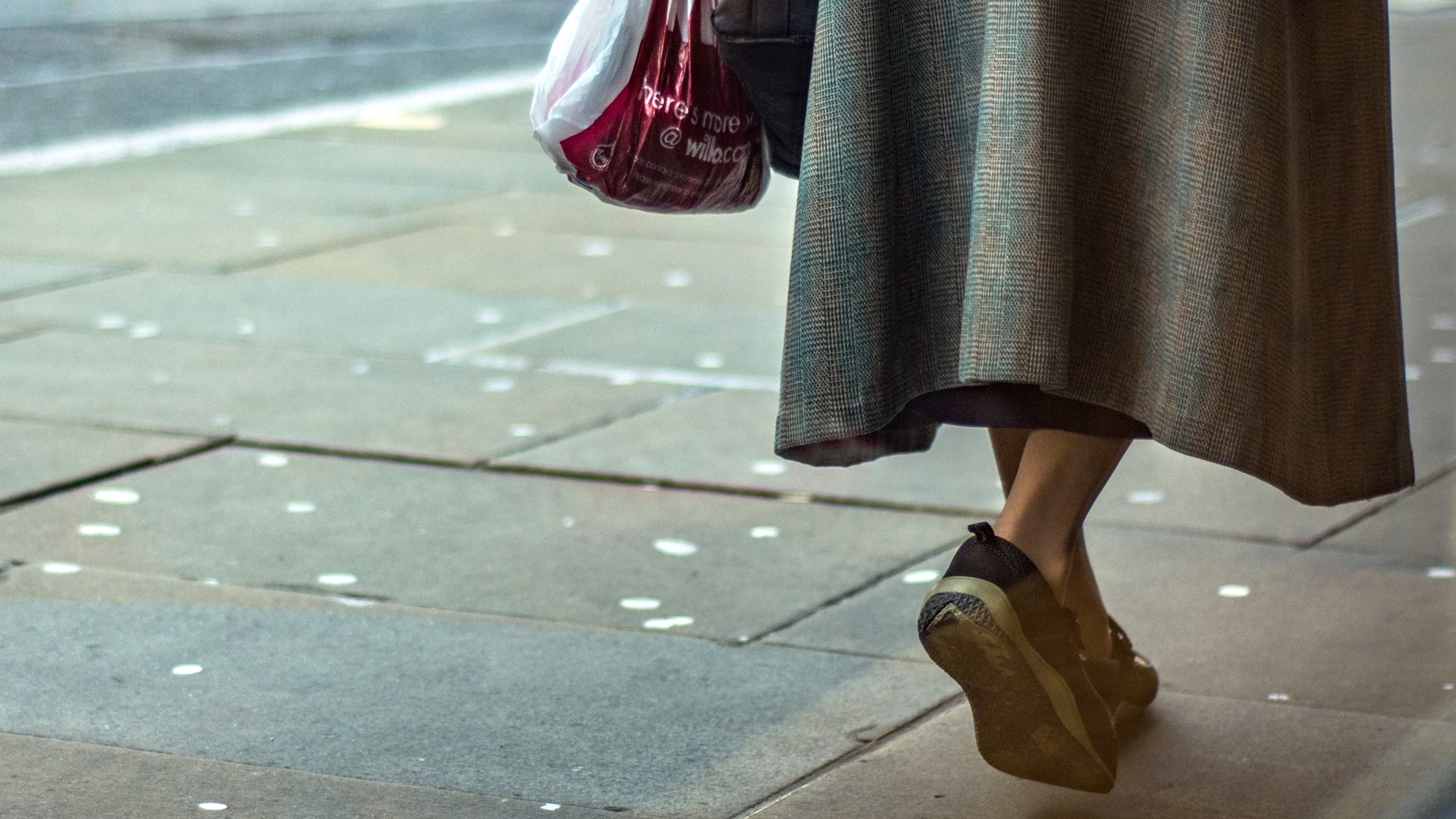 Here, she discusses the barriers she faced in finding employment, and how menopause affected her experience in the workplace.
Could you tell me a bit about your background?
I'm a single mum who loves the arts and musical theatre, 'winter' swimming, and I recently qualified as an open water lifeguard. I worked as a police officer for over 30 years, then as a member of police staff, and more recently for a suicide prevention charity. As long as all goes to plan, I start a new job for another charity later this month!
How have you found the jobs market as an older person?
Complex! I've a lot of life experience and transferrable skills to offer but I have recently been turned down for jobs because I don't have the right pieces of paper.
When I started work it was usual to receive in-house training and that was all that was required. It wasn't such a 'thing' to obtain professional qualifications, we just got on with the job. These days you have to tick all the right boxes to even get past the computer systems and get shortlisted for interview.
It can feel like actual experience doesn't count. I've also found that employers are quick to dismiss you when you have senior manager experience applying for a more junior role. It can seem as if people feel threatened by you, which is ridiculous!
What do you think older workers can bring to the workplace?
As a person in my 50s I bring a very different view of the world to that of someone in their 20s or 30s. When older and younger people work together, we can create a much richer version of what we are trying to achieve.
You need all generations to reach and represent all generations and, in my view, wisdom generally outstrips raw ambition.
I also think that older people's experience helps us to be not just managers, but leaders – we can take a broader view on things and consider everybody's viewpoint to enable organisations to work more effectively.
This can complement the technical skills younger workers often bring to the table.
Do you think that there are any specific challenges you've encountered at work as an older woman?
Menopause symptoms have undoubtedly been a real challenge for me. I think I started the menopause just after having my son, and I'm sure it contributed to the breakdown of my marriage, and inevitably impacted me at work too.
I've rarely taken a sick day since starting work because it used to be really frowned upon; you stayed at work unless you were bed bound.
That culture was hard wired in me, and I have always tried to give my all to my job, so I was pushing through memory blocks, confusion, and anxiety. It's the reason I actually left my last job in policing.
How can employers become more supportive of older workers?
I care for my child and lots of people my age also care for their ageing parents. Employers can help us manage caring responsibilities with paid work by allowing flexible working.
This could mean starting earlier and finishing later with a break for caring duties, or slightly shorter days. Flexible working is also invaluable for those wanting a different work-life balance after a long career to date.
Some of the job ads I've seen more recently do say that they're really interested in hearing from people who can offer relevant experience even if they don't have the right qualifications, and as an older worker this really appeals to me. It would also be helpful if selection processes were more transparent, which could create a more level playing field.
I got my new job through the recruitment platform Applied – what a brilliant idea that is! (I am sure other platforms are available!).
A growing number of people in the workplace have long term health conditions, and I'm one of them. Employers should understand employees' need to be able to balance work with health issues and trust their employees to do their job in a way which works for them.
In my experience many older workers have a very strong work ethic.
There's still so much we need to do to bridge the gap between how our workplaces currently are and how we need them to be. I really hope that the work of organisations such as Ageing Better will make life easier for the older workers both now and in the future.