Redundancy support project
We're coming up with ways to support older workers facing redundancy so that they don't fall out of work long term.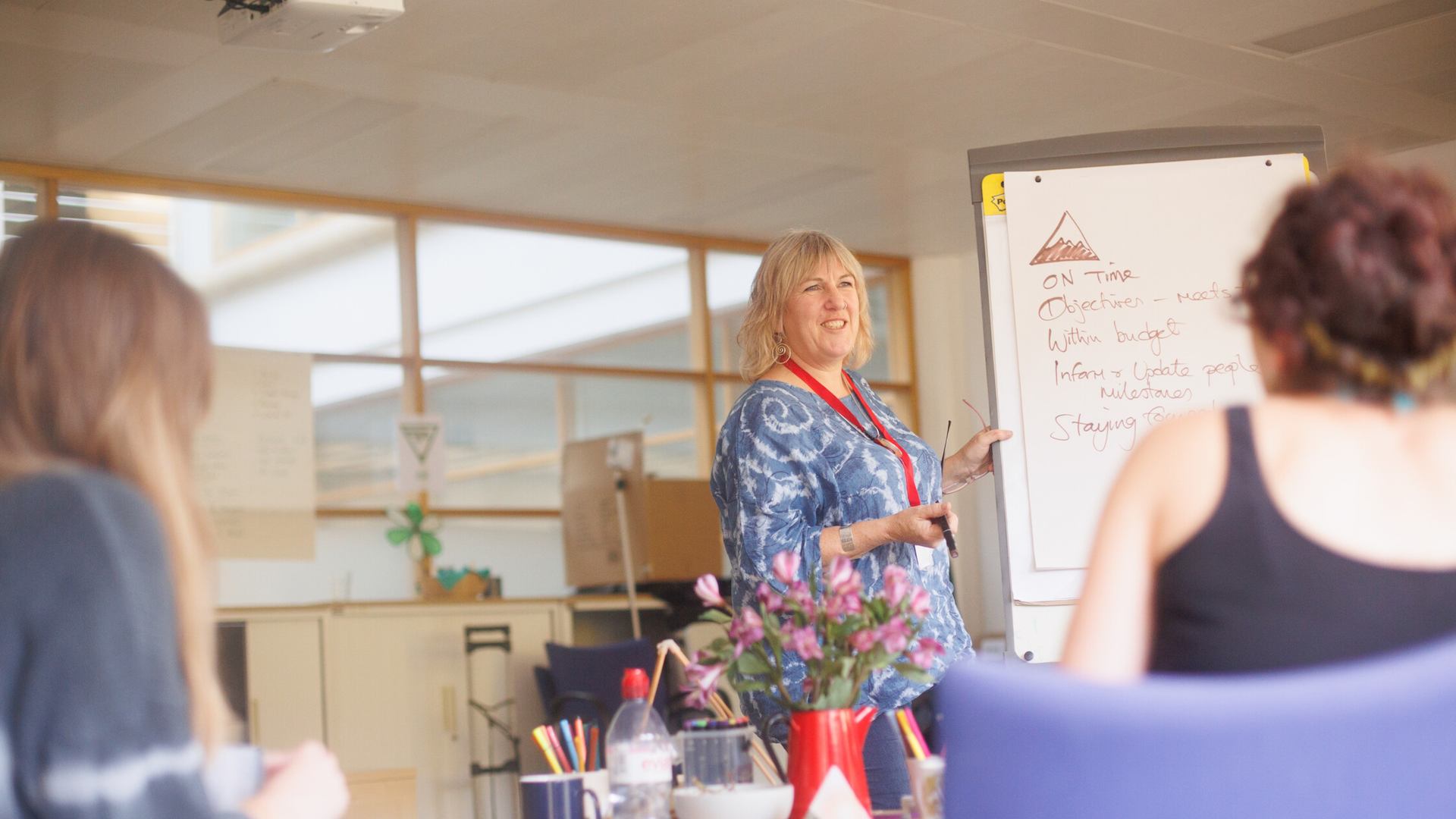 Despite the value that older workers bring to the workforce, many people face barriers that make it difficult to remain in work as they get older. Over 50s are twice as likely to struggle to find a new job if they're made redundant and often face age discrimination in recruitment.  
For people who are being made redundant from life-long or long-term jobs, redundancy can come as a shock and a blow to their self-esteem. Many haven't had to apply for a job for many years and feel unsure about the value of retraining later in their careers. The current employment support services on offer often aren't effective for this group and don't meet their needs.  
Ageing Better is piloting a new model of support to help people in their 50s and 60s find fulfilling work after redundancy. Taking a group-coaching approach, the course helps individuals develop practical skills so that they have a greater chance of finding work and being financially secure in retirement. 
The project follows two years of research and co-design with older workers at risk of redundancy and is funded by Barclays Lifeskills. We've focused the pilot on helping people at risk of redundancy from the manufacturing and automotive industries in the West Midlands as it's one of the sectors with the highest proportion of older workers. 
We developed the course in partnership with over 50s who had recently been made redundant or who were facing redundancy. Recognising the devastating emotional impact redundancy can have on individuals, the course involves peer groups working to support each other through the process alongside a professional coach.  
We found that by taking a coaching approach, participants are able build their confidence around applying for jobs and have the space and support they need to explore possible job options. Practical skills such as creating a CV, searching for appropriate employment opportunities, and preparing for an interview enable participants to re-enter the jobs market with confidence and a positive mindset. 
One worker who took part in the project said: "My confidence has risen with teamwork and interaction. It was so low at the start… because it feels like you've been put on the scrapheap. No one has talked to us about that and now I feel like I've been lifted."  
The full project pilot is running over the next 12 months in the West Midlands. Watch our film to find out more about participants' experiences.