Why is this important?
While people in their 70s are more satisfied with their lives than any other age group, 60% of people over 50 don't think that older people get enough respect in society. Older people report experiencing conflicting types of behaviour towards them. Many feel they're respected while others experience lack of consideration.
UK Resources
Age-friendly Belfast Intergenerational Guide and Toolkit
Information and practical advice for organisations to plan, run and evaluate their own intergenerational projects.
Generations Together
An online hub from the Older People's Commissioner for Wales and the Children's Commissioner for Wales bringing together resources to highlight the benefits of intergenerational activities and support those looking to set up a project in their community.
Generations United
A report featuring eight intergenerational projects in Leeds.
Bristol Ageing Better
A toolkit for local businesses who want to be more age-friendly created by Bristol Ageing Better.
Briefing: Inclusivity and ageing
The Ambition for Ageing Equalities Board in Greater Manchester has launched a new briefing titled 'Working Inclusively to Make Communities Age-Friendly'. The briefing asserts that equality, diversity and inclusivity are core to understanding and reducing social isolation, and emphasises key ways to embed inclusion in building Age-friendly Communities 
Read about the next domain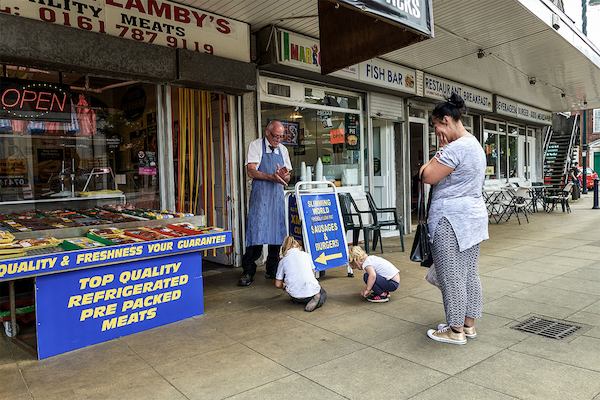 An age-friendly community provides options for people in later life to contribute back to it.