'Couch to Out and About': age-friendly walking in Greater Manchester
Tameside Council in Greater Manchester is encouraging older residents to be more physically active and socialise through walking.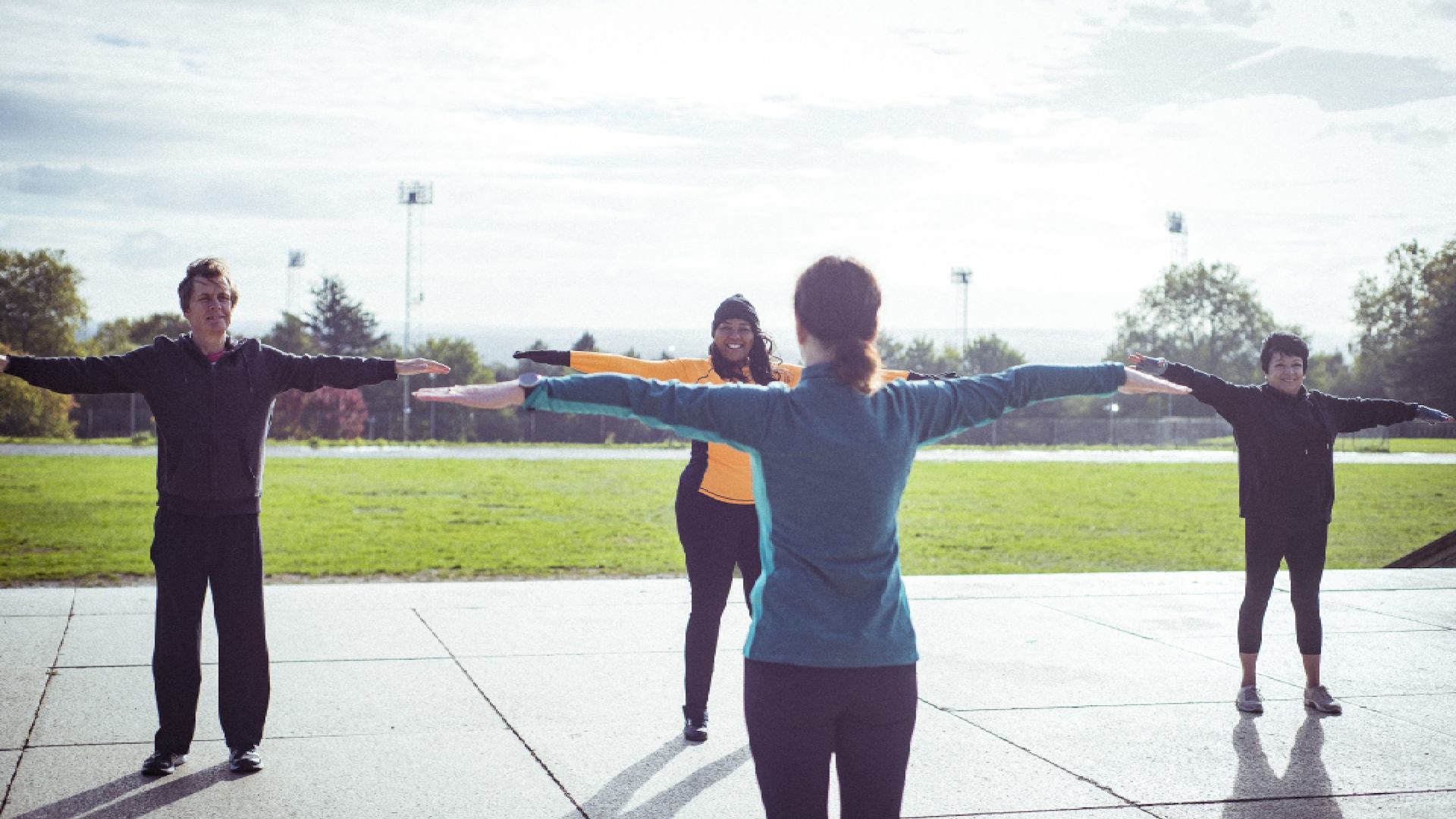 Increasing levels of physical activity is a key ambition for the age-friendly Greater Manchester city region and Centre for Ageing Better's strategic partnership with the local area.
Physical inactivity is one of the top risk factors for developing conditions that lead to preventable disability in later life. And improving levels of physical activity among those in their 50s and 60s can have a significant impact on quality of later life. Evidence shows that increasing how much we walk each day is good for our heart and lungs, and combined with other strengthening activities can really support our ability to age well. As a result, we can continue to do day to day tasks independently, for longer.
In a drive to increase physical activity among older residents, Tameside Council developed the 'Couch to Out and About' benches and walking project. The project is designed to increase the walkability of the area, but also to encourage residents to be more active and social in their local community.
The project utilises the infrastructure that already exists in terms of parks, the canal, river and town centre but connects them all in a more practical and suitable way. The routes vary in length and difficulty with the idea people can build up their activity over time. The routes also incorporate other modes of transport if people only want to walk part of the way.
Rest stops have been placed along the routes in the hope of encouraging more people to give the walks a go. These benches are also 'Talking Benches' that prompt people to have a chat and be social while they rest their feet.
Tameside Council is now looking to add another bench at the top of Ridgehill, which will be the sixth bench installed. The bench will be alongside a garden of fruit bushes, planters, and bird boxes.
Evidence shows that increasing how much we walk each day is good for our heart and lungs, and combined with other strengthening activities, can really support our ability to age well.
Ian Cochrane, President – Dukinfield and Stalybridge Rotary Club, talked of the impact the project has had on him:
"As a keen walker myself I know just how beneficial exercise can be for health and wellbeing and so I was delighted to get involved as a volunteer walk leader. This project encourages people to remain or become active, and our regular walks of about four and a half miles take place on Tuesday mornings.
"I enjoyed assisting with the preliminary preparations for the project by walking the proposed routes at a gentle pace in order to provide estimated timings for the various sections of the Stalybridge route. This also allowed me to identify the safest road crossing points and check out the condition of the pavements and paths along the route.
"The addition of the 'talking benches' at various points along the route have proven to be very popular and a talking point amongst local residents. It was recognised that not everyone is available to enjoy our regular walks and we decided to organise a summer solstice evening walk for Monday 21 June so people unavailable during the day could also get involved."
Phil, a local resident, said:
"After a long morning in work near Stamford Park I thought I'd walk into Stalybridge to get some lunch. It was a warm and sunny day and making my way back up the hill past the Fire Station seemed to be taking forever! How lovely it was to be able to sit on the new bench and take a few moments to enjoy my lunch and take in the view over the hills. A lady passing by even stopped to say hello, it made my day."
This and a range of other opportunities to encourage walking have been promoted in May 2021 during the Greater Manchester Walking Festival, a month to help inspire and enable people to get outside in their local area.
For more details regarding the 'Couch to Out and About' project in Tameside, please contact Lauren Foster, Population Health Programme Officer, Tameside Council ([email protected]).
For information regarding active ageing across Greater Manchester, then contact Beth Mitchell, Active Ageing Lead at Greater Sport ([email protected]).
For any more information on walking in Greater Manchester, please visit our GM Walking website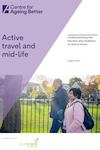 Active travel and mid-life: Understanding the barriers and enablers to active travel
Download