Pat's voice - COVID-19 and the digital divide
"We talk about anything and nothing – it's a lifeline for someone like me… If I can't find out about something – she looks things up for me on the computer."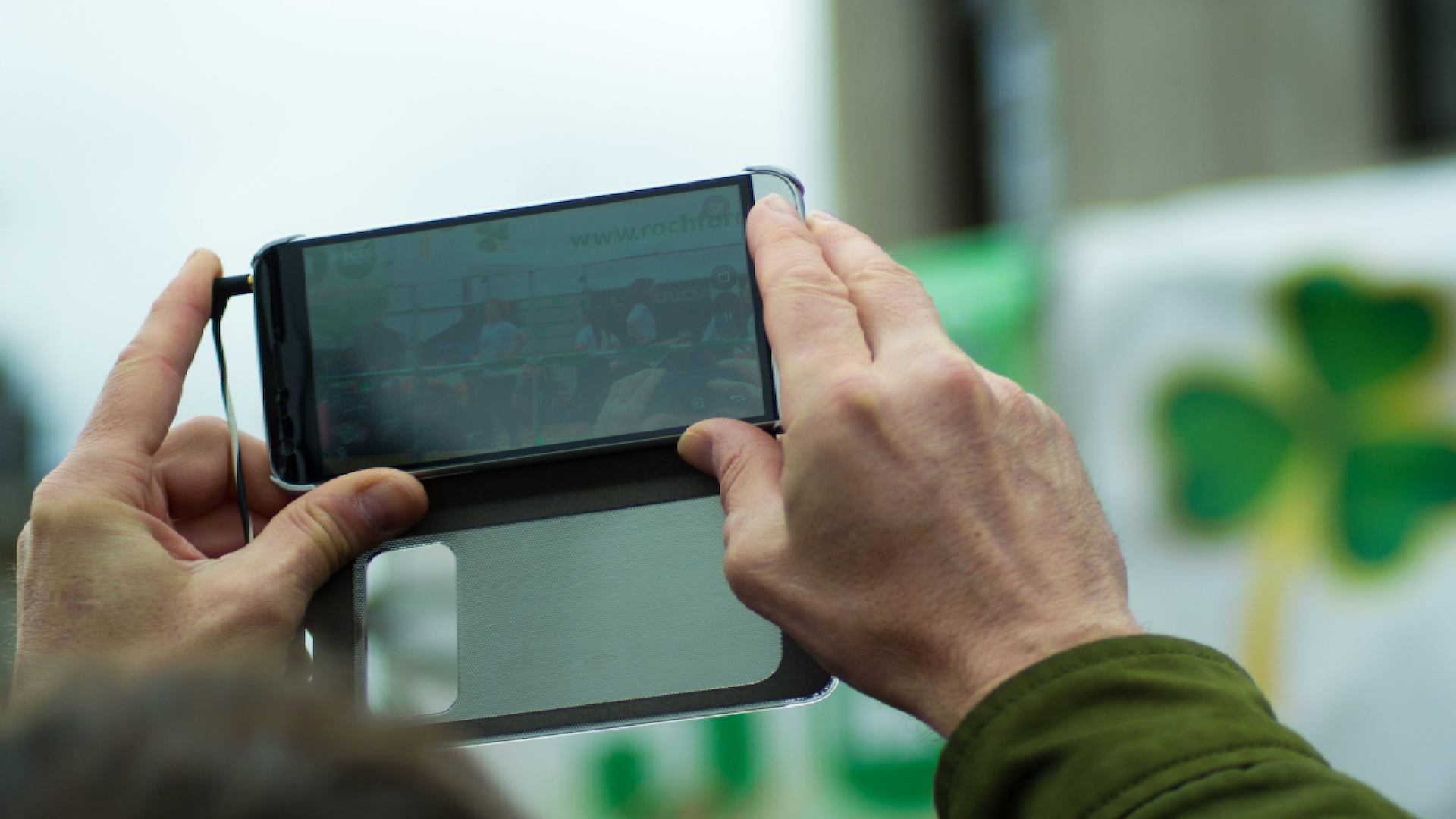 Pat, 69, talks about the importance of informal digital support and maintaining social connections.
Pat lives alone. After a 30-year relationship ended she became, in her words, "alienated from everybody I've ever known, apart from someone I work for." During the pandemic she had some social contact with her next-door neighbours. Both are more at risk from the virus than her, so "they don't go anywhere." Pat arranged – via phone calls – to do shopping for them, and when restrictions were relaxed in the summer accompanied them on some walks. However, she doesn't know anyone else who lives on her estate, and – other than an exercise class delivered over Zoom – hasn't had any contact with social or activity groups since the pandemic.
Internet use: proxy use, informal support
Pat uses the internet for communicating with her sister and work colleagues, online exercise classes, Facebook, and online banking. She is happy navigating between the apps she has and proud that she can add people to her smartphone contact list. She is much less confident with digital tasks she isn't familiar with – and is fearful of security implications and frustrated by spam emails. She regularly relies on informal support and proxy internet use – where someone uses the internet on her behalf – and prefers communicating by telephone.
Pat has received letters from her local council offering support but didn't feel she needed it, saying "I do try to be as independent as possible."
Pat is an internet user, but her use is limited, based on "mostly doing what I'm comfortable with." Pat is aware that her device, as well as her own memory, affects her experience but she isn't interested in investing in further devices, in part because she doesn't want to do everything online.
Difficulties during the pandemic
Pat has never tried to do online grocery shopping since living alone. When it first became an option, her and her then partner tried a few times but did not have great experiences. Once she lived alone she lost any interest in shopping in this way. She has continued to visit her local supermarket to do her shopping during the pandemic. "I'm on my own, all day every day, and to go to my small little Tesco once a week and talk to the lady on the checkout is a lifeline to me."
Pat's concern that she does not know enough overlaps with concerns about security, "If you want to buy anything or do anything you need an email address." She stresses that she doesn't "give [her email address] to anybody willy-nilly, like when I'm on Facebook… I don't buy clothes or do online shopping now. Once I saw a garden light I was interested in, and ever since then I get lots of rubbishy emails that drive me absolutely mad."
Despite her often negative view of her own abilities, and her preference for communication over the phone, Pat has benefitted from the social connection enabled by digital devices during the pandemic. 
She is now receiving ad-hoc support over the phone from a Citizens Online Digital Champion, who has helped her create new folders for her emails, and who she can call when she needs help. She came to the attention of the organisation through the phone poll.