If we are to age better, society needs to value us at all ages
Ageism affects people in so many ways, from housing to job opportunities. It's time to challenge this form of discrimination.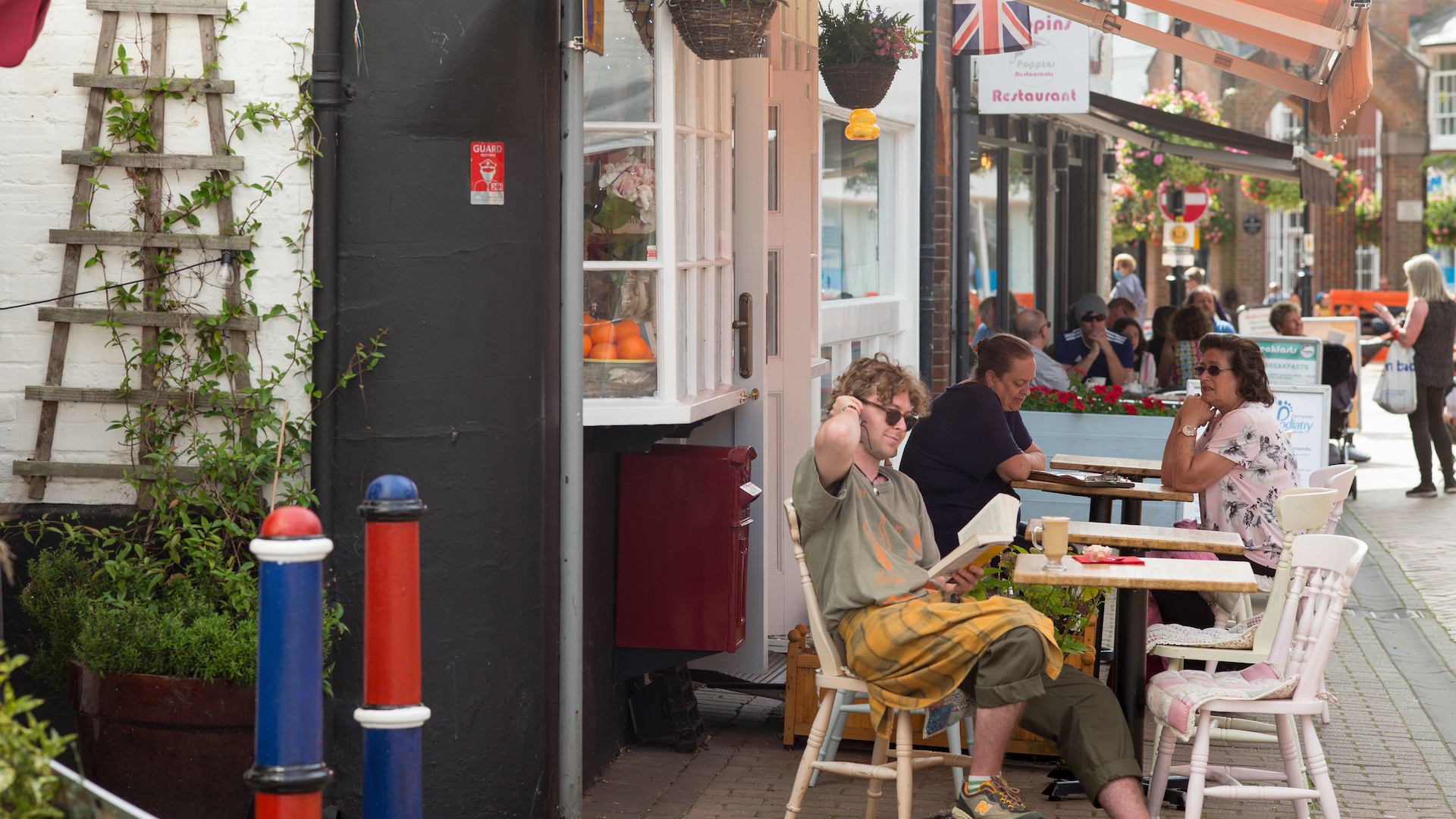 In this blog, Susanna Williams, anti-ageism campaigner, talks about how ageism affects over 50s, and her determination to make her family proud as she gets older. 
I have worked hard to get trained and qualified through the years. I was in a worthwhile and satisfying career, had a family, and we were bereaved when their dad died which made me the only wage earner through their teen years.
Now I have retired I want to explore and enjoy life back as me, handling only my own stress, looking for adventure and a continued purpose. However, now I feel that being over 60 years of age has diminished my life. There is no medical reason why that has happened. But government policies deny me more education, shape my social status purely by age, and patronise my mental abilities.
I tell myself I am not alone in coping with getting older. But really, I feel that I am. It seems that society just doesn't care how we 'oldies' live. There are so many hidden age barriers around. For example, I wanted to be a student at my local university but can't afford the fees. I am too old for a Student Finance loan. They fear we will have died before paying it all back, so I would have to be under 60 to study in a university setting.
Another example – trying to rent a flat in London. The agent demands an employer's reference, no ifs or buts. I had to call on a friend to write I earned an exaggerated income as her child carer, self-employed, to get in. Then there's fashion! I was nowhere near to dressing the "urban look" because no fashion labels think we older women want to be fashionable, unless we are ultra-high net worth individuals. I am far from it – and my conclusion is that ageing is not agreeable when you are overlooked, excluded and compartmentalised by our society. It seems that the future is either care home or invisible – or at least, that is the choice that society wants me to make.
I still would like to find a purpose to growing older in our country, to speak up for what our age group can do to influence society, and above all, to make my family proud well into my advancing years.
I was so heartened to read the Centre for Ageing Better's recent publication, The State of Ageing in 2020. It echoed my awareness of subconscious bias in everyday language and images that shape older people into characterless clones. But this language does not reflect the reality of older age. We have individuality, insight and courage. And now I am ready to speak up for ageing better against society's cruel dismissal of most of us who are over 60. That's why I've created StudentGrants4Grandparents, to fight discrimination against over 60s in higher education, and to encourage genuinely lifelong learning.
What is the purpose of getting older? To vote in political elections, to pay tax and get a bus pass? It has to be more than that. A lifetime's preparation for older age will have to offer more to us than to volunteer forever for this or that, childcaring, or resource healthcare jobs. What is expected of the older generation in 2021? For me the 'old granny' catcall doesn't cut it at all. Ageing better is definitely helped by a supportive culture and a caring, can-do set of policies for older generations.
I found the Centre for Ageing Better through a Guardian media article about a well-known actress who simply said 'fair enough' to there being insufficient roles for older women in theatre and broadcast. Do older women present a challenge to those who produce, direct or stage when Shakespeare didn't think so and absolutely revelled in the power of the widow, the Nurse, the older man? His older characters in his plays gave them their integrity, colour to the plot, and wisdom in the stories. So, wisdom tells me to stop while the going is good.
But I still would like to find a purpose to growing older in our country, to speak up for what our age group can do to influence society, and above all, to make my family proud well into my advancing years.
The views and opinions expressed in this guest blog are those of the authors. They do not necessarily reflect the policy or positions of the Centre for Ageing Better.
Is the advertising industry anti-ageing?
Read more