The Spring Budget could be a spark to get over 50s back in the workplace
We take a look at four key policies that have been suggested to tackle economic inactivity among older workers.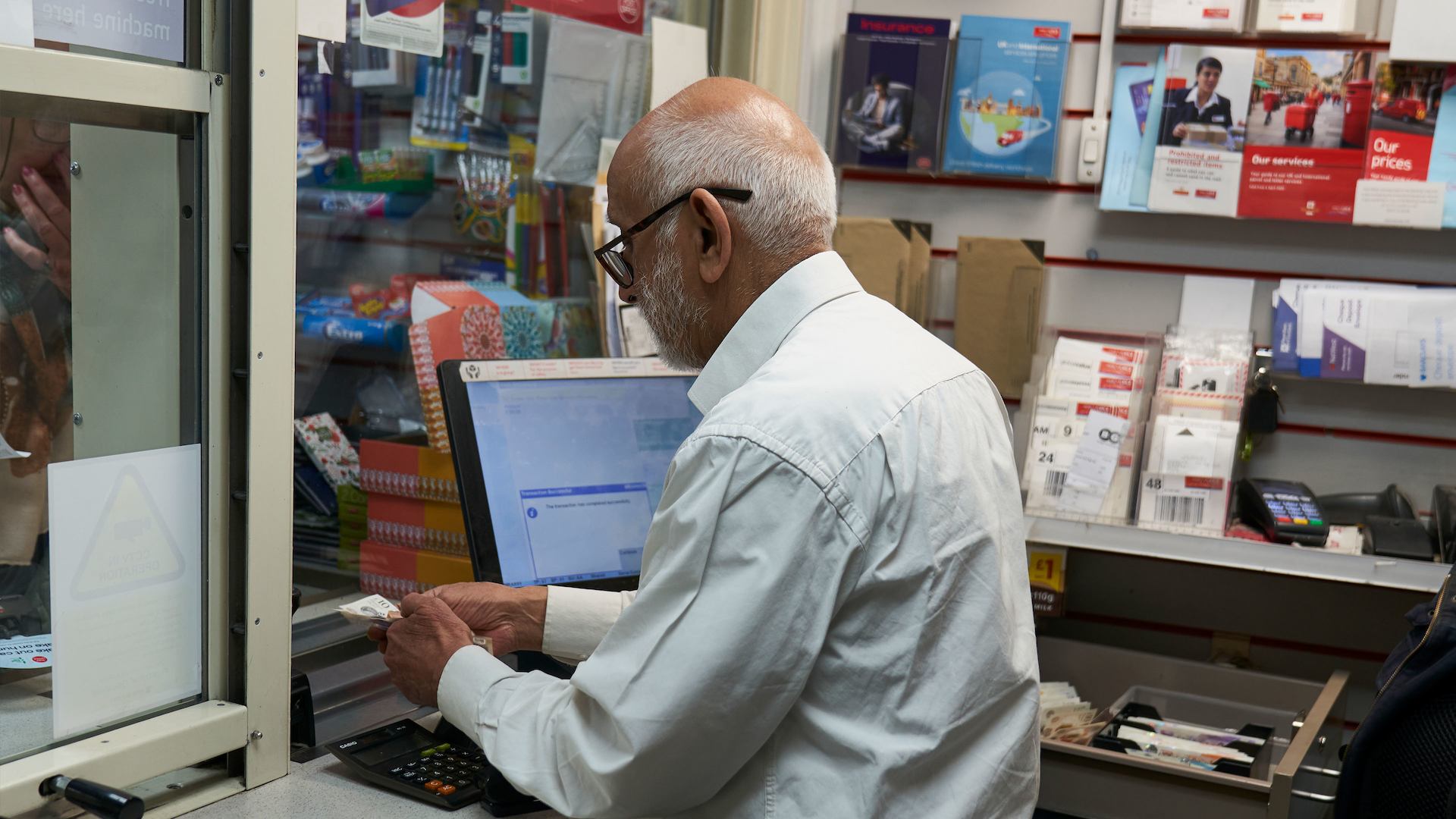 The likely impact and effectiveness of these policies – from tax breaks to an employer-facing campaign – could be vastly different, says our Deputy Director for Work, Dr Emily Andrews.
In three weeks' time, the Chancellor will deliver his Spring Budget to Parliament. It's expected that this budget will be a significant one for older workers as the government has identified economic inactivity among the 50 plus as a key priority, having tasked Work and Pensions Secretary Mel Stride with conducting a review into the issue.
There has been a raft of policy suggestions aimed at tackling the increase in economic inactivity amongst older people since the pandemic. We've been assessing the pros and cons of each.
Tax breaks won't tackle our biggest issues
This isn't an out-of-the-blue idea – similar financial incentives have been tried before, as part of the early 2000s Labour New Deal. And it's not completely illogical – we know older workers tend to take an earnings hit when they return to the workforce. But we know that this solution leaves the government particularly open to criticisms of intergenerational unfairness – and seems unlikely to be the most effective solution to the current problem. When tried in the early 2000s, half of the successful participants on the scheme said they would have taken their job whether or not the subsidy was in place. And it would do nothing to tackle the barriers over 50s have to re-entering the labour force in the first place.
Whatever happens, a one-off approach to tackle this current inactivity 'crisis' will only be the start of what we need.
Health support will help – but we need real support, and not a stick
Putting work coaches in GP offices is a model that has been piloted before, and is currently being trialled in South Yorkshire – reportedly with some success. It adheres to a key principle of engaging people in jobseeking – if people can't or won't come to employment services, you have to take employment services to them, delivering support with and through people they already trust. This has come through clearly in our co-design working with people who have experienced unemployment in Greater Manchester to develop new support services or improve existing ones.
But this model has its risks – particularly if the government goes further and puts pressure on GPs to sign a smaller number of people off sick. An asset-based model for the fit-note – focusing on what people can do, not what they can't – has widespread support. But bringing punitive-seeming measures into GPs office risks damaging the trust that makes the model appealing. There are also concerns that this could lead to further 'presenteeism', a major drag on productivity.
We should be wary of any policy solutions which involve a 'stick' – a tighter sanctions regime, or more work-search requirements for part-time Universal Credit claimants. The problem that the government seeks to solve is one of economic inactivity – people who, by definition, are not seeking support to get back into work. The sinister reputation of Jobcentres is one of the things keeping people away from their doors, and more punitive activity will not encourage anyone to go to them for help.
If the Government wants to support more people with long-term health conditions to remain in and return to work, for example, it should first look to its own Health is Everyone's Business green paper, which recommended a subsidy to help small and medium enterprises purchase occupational health support. The recently announced £1million 'innovation fund' may stimulate some interesting ideas, but they won't change anything if sustained investment doesn't follow.
We need a national programme of 50 plus employment support
If we want to bring people back into the workforce, we need to offer them support that they believe will help, and that they know they can access. Only one in ten out-of-work 50-64s access employment support – and when they do, they achieve worse outcomes than other age groups. So we need targeted support for this group, accessible via – and delivered through – a wide range of trusted local partners.
A national programme of supportive, confidence-building 50 plus employment support – based on the approach we developed using existing evidence and fresh co-design research – could be delivered at substantially lower cost than the recent Kickstart scheme, which aimed to create new jobs for 16-to-24-year-olds on Universal Credit at risk of long-term unemployment. Or, in the short-term, the government could open up the existing Restart scheme to economically inactive older workers, and invest in different approaches to engagement and outreach, to bring them in.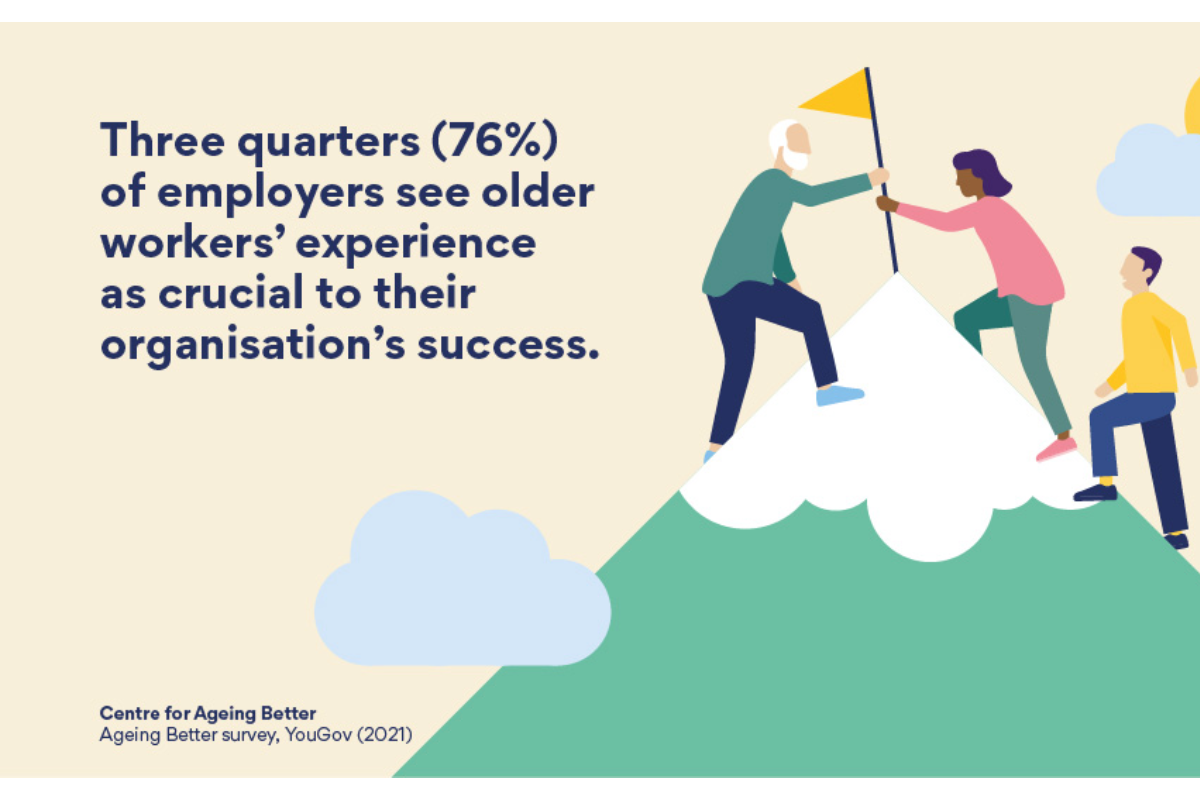 Employers tell us they will listen to government
Any improvements to employment support will ultimately fail, however, if there are no suitable and accessible jobs for those workers to go into. Much of the power to achieve this lies with employers. Our Age-friendly Employer Pledge offers a starting point for employers who want to do more to recruit, retain and develop older workers. Not enough employers are getting the message – only one in six UK employers have any firm plans to introduce age-friendly policies in the next year. But many more (40%) say they want more information on age-inclusive practices from the government. An employer-facing campaign from the new Business and Trade Department could therefore really shift the dial.
The government's clear intention to tackle this problem is encouraging, and we look forward to seeing what measures are eventually rolled out. But we are also realistic about the level of spending the Chancellor has indicated he is willing to commit to. Whatever happens, a one-off approach to tackle this current inactivity 'crisis' will only be the start of what we need to make the workforce work for all of us as we age. With state pension age rising, we need to challenge the status quo that leaves older workers as an afterthought.