Why is this important?
While the majority of information is now shared online, 47% of people aged 75 and over have never used the internet. The information may be out there, but it isn't always accessible for older people.
International Resources
A guide to age-friendly communication
A straightforward, practical guide to age-friendly communication for all service providers and interested people from Monaghan Age Friendly alliance.
Gaining Momentum: A Frameworks Communications Toolkit
A collection of resources from Frameworks Institute designed to help advocates reframe ageing in America – including original research and a variety of materials to help apply it.
Age-friendly communication – facts, tips and ideas
A range of research findings, practical tips and advice from experts on communicating with seniors by the Government of Canada taking in target audience, communication channels, key messages, and advice from experts.
How to make information accessible
A guide to producing documents and information in accessible, easy to read words and pictures for professionals and organisations by CHANGE, a human rights organisation lead by disabled people.
Sign of the times    
A fun take on age-friendly signage by Spring Chicken, an Oxford based group of 'like-minded people, building a company that aims to make life easier for everybody, particularly those with health issues which make things more difficult than they were.'
Read about the next domain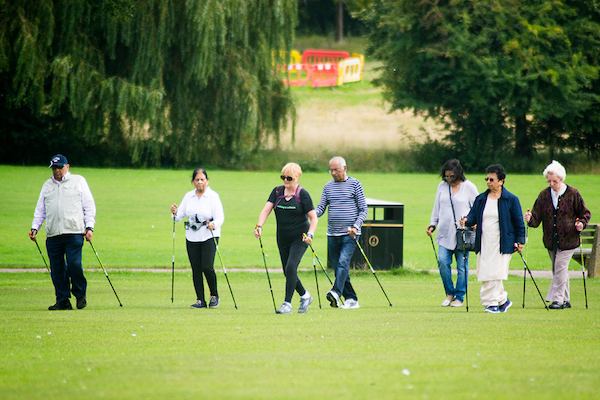 Community support is strongly connected to good health and wellbeing throughout life, alongside accessible and affordable health care services.