50 years of progress against pensioner poverty under threat, warns new State of Ageing report
Today we launch our fourth annual State of Ageing report which brings together realms of data and analysis to paint a detailed picture of our ageing population and how it is changing.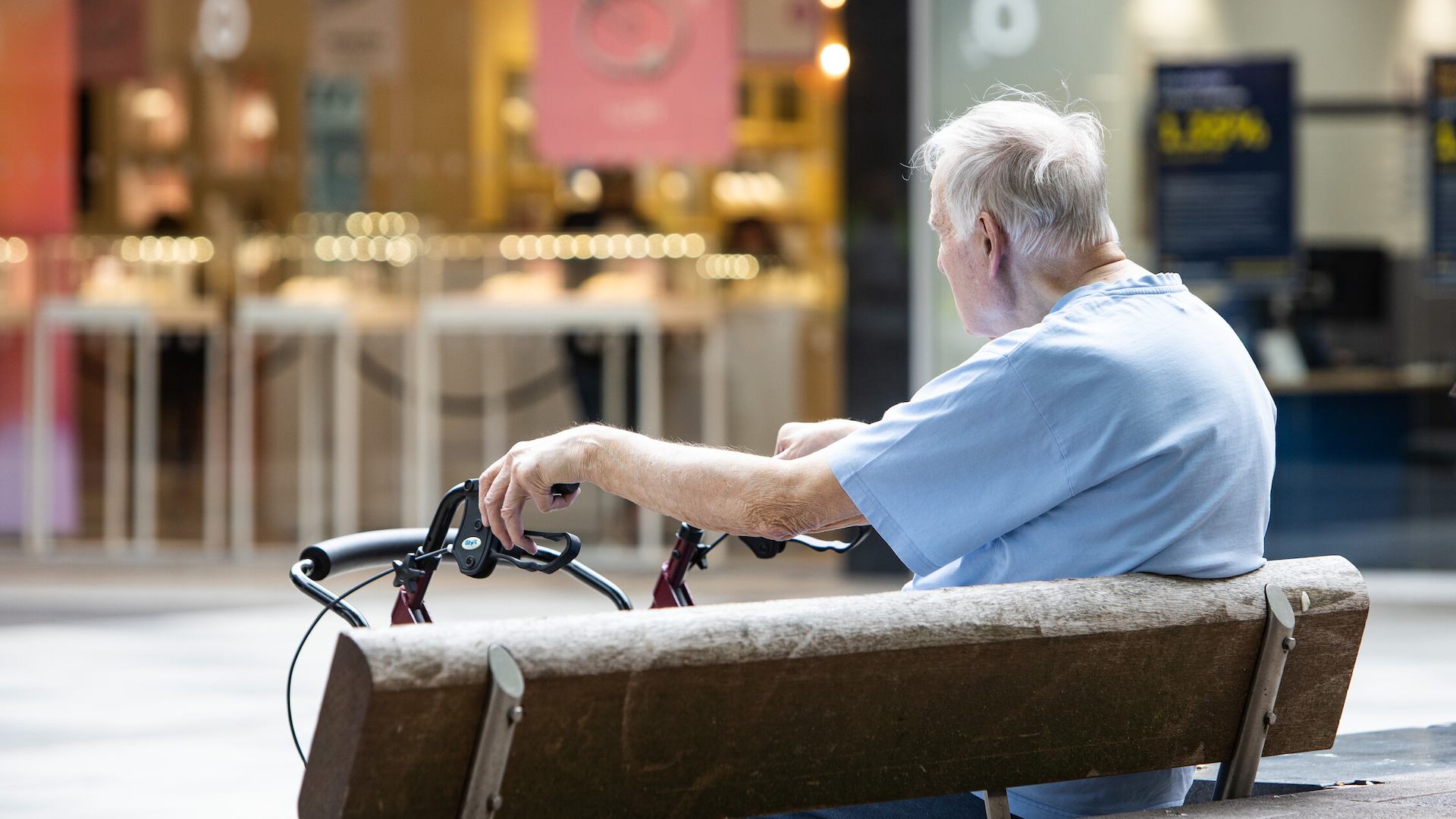 This year's report shines a light on the diversity and inequality amongst the country's older populations including the growing financial pressures felt by many.  
Half a century of progress in reducing levels of pensioner poverty is under significant threat of reversal, the Centre for Ageing Better's State of Ageing report reveals today.
The new report contains a raft of data showing that both the current generations of retirees, and the generations heading towards retirement, are experiencing significant and growing financial difficulties. State of Ageing 2023 highlights that, among UK adults, people aged 60-64 now have the highest rate of relative poverty (25%).
The report also details that the average annual income of the poorest 20% of retired individuals is below the minimum amount needed to live on. This means that the country's poorest retirees, including those solely reliant on the state pension, have an annual income estimated to leave just £41 for a weekly food shop and insufficient funds to run their own car or service their boiler.
Relative pensioner poverty is at one of its highest rates (almost 18%) this century and is more than four percentage points higher than a decade ago. It means that 2.1 million pensioners in the UK have an income that is less than 60% of the national average.
Concerning findings
Other highly concerning evidence indicating a growing financial crisis among the country's older population include: 
More than one million pensioners have no savings.

 

More than 4.6 million people 50 and older still having to pay off mortgages. 

 

The highest number of older people in rented accommodation ever (almost 2 million aged 50 and older). 

 

More than one in three (37%) pensioners who rent homes privately are in poverty. 

 

This summer almost half of people aged 50-69 in serious financial difficulties ate less than they felt they should have because they didn't have enough money for food.

 

Poverty rates are even higher among some older people from ethnic minority backgrounds; more than one in three people from Bangladeshi and Pakistani backgrounds aged 50 and over are living in relative poverty.

 

More than two in five of the poorest pensioners have no occupational/personal pensions.

 

More than 250,000 additional people aged 50-64 now economically inactive compared to before the pandemic.

 
The report
The Centre for Ageing Better's fourth State of Ageing report is published today. 
The report will be officially unveiled at a special event from 4:30pm tomorrow at City Hall, Royal Docks, London and will feature a keynote speech by leading epidemiologist and author of The Health Gap, Professor Sir Michael Marmot. 
Dr Carole Easton OBE, Chief Executive at the Centre for Ageing Better, said:
"The story of pensioner poverty over the last 50 years has been broadly positive. Pensioners in the 1960s experienced by far the highest rates of poverty in society, fortunately that is no longer the case. This positive trend has been driven by a range of factors, including increasing levels of employment at later ages, increasing entitlement to the state pension, the growth in the size of private pension pots, and the introduction of Pension Credit. 
"But we should never take this progress for granted and the trends from our new State of Ageing report show that it is very much under threat now. The factors behind this as are not yet entirely clear though the pandemic has undoubtedly played its part. The trends pre-date the current cost-of-living crisis which is now compounding societal inequality and most significantly impacting the poorest in our country.
"Not only is the cost-of-living crisis causing many current pensioners to cut back on food, heating, showers and going to the dentist; it is significantly limiting the ability of the next generations of pensioners from paying into their pensions and savings, potentially creating the conditions for greater pensioner poverty in the future.  
"This is why we are calling for a Commissioner for Older People and Ageing to ensure that policymakers are planning for our ageing population and considering the needs of the poorest and most disadvantaged older people, both among the current retired generation and future generations of retirees. Poverty in retirement should not be considered an inevitability, we need to ensure the progress of the last half a century is not lost."