Why Ken is #AgeingWithPride
"I don't think of age really. I've been associated with so many age groups in the theatre and we always seem to get along."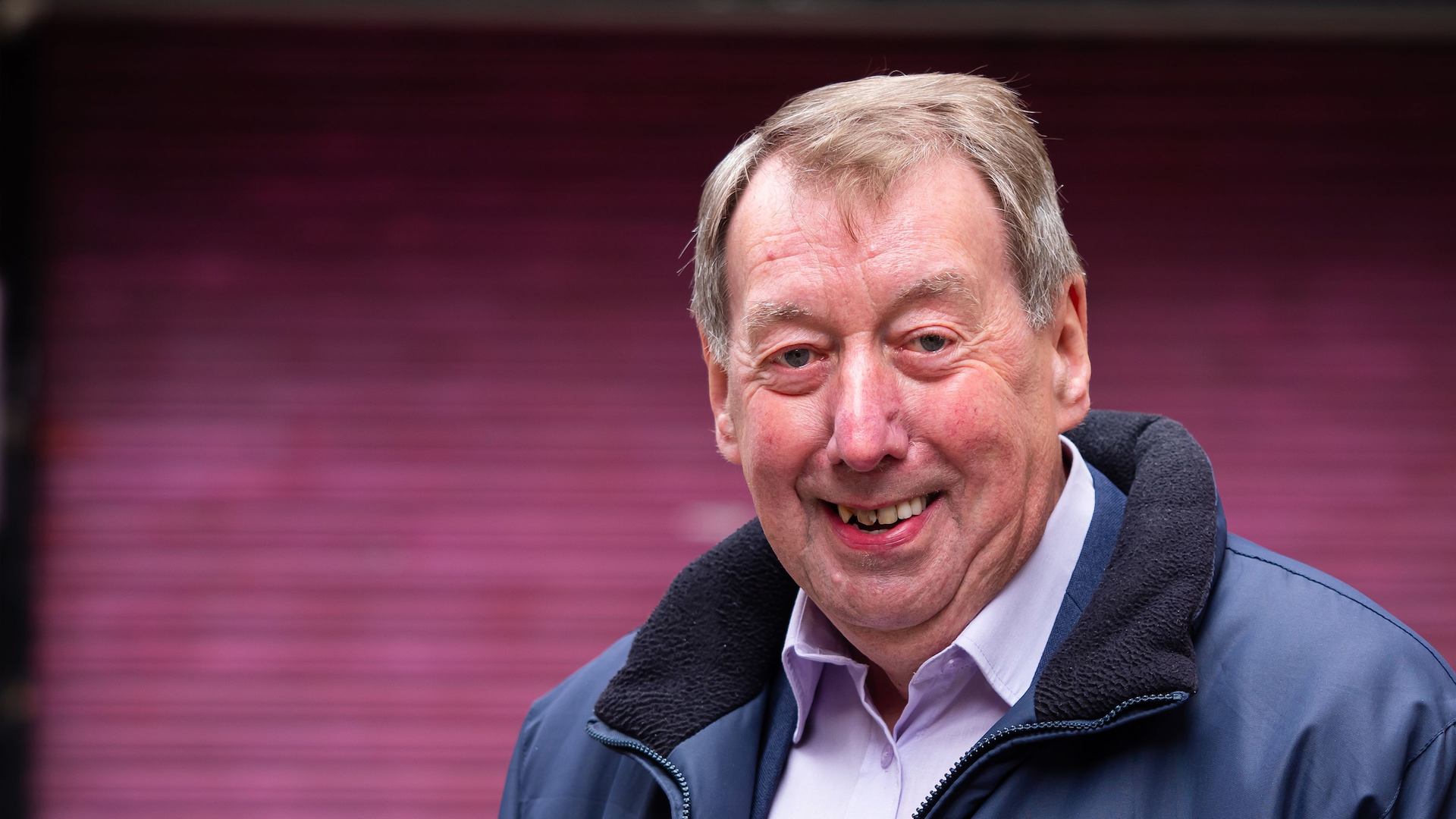 To mark Pride Month, Ken talks about his love of performing, the benefits of multigenerational workplaces, and meeting Sir Ian McKellen. 
I'm 74, which is exactly the same age as Elton John. We have the same birthday and we're both in entertainment. I always liked theatre as a youngster. I first started off doing musical comedy in the chorus in a show. But after that I wanted to do drama and variety, and pantomime.
In earlier years I used to do quite a few theatre shows. I performed as Larry Grayson (the comedian), I used to take him up and down the country in variety shows. I also used to be a dame in pantomimes, which you could do a lot with, comedy songs and such. I did a couple of comedy plays in years gone by, 'When We Are Married', for instance. That was really fun.
I still do pantomime sometimes – although last year everything was cancelled. You do miss really it but I'm hoping to get back into a production later in the year all being well.
I don't think of age really. I've been associated with so many age groups in the theatre and we always seem to get along. That's my favourite part about working in the theatre: the people. I enjoy working with everyone – people of all ages, and they don't treat you any differently for being older. Younger people I've worked with have gone off to drama school in London and said, 'We won't forget you, Ken!', which is really nice. Some of us kept in touch throughout the pandemic.
You can get married and have a partnership, which is wonderful. Today you can be in a LGBT+ relationship and actually say 'my partner and I'.
I know that Sir Ian McKellen is still acting in the theatre. He's going to be playing 'Hamlet', which is on at the Theatre Royal Windsor. It must be something now to have a big part like that at 80. As part of the 'Pride in ageing' opening we actually got to meet Sir Ian. It's a programme set up in response to concerns that LGBT+ people over 50 are living in isolation or facing discrimination. Sir Ian helped set up the group and it was such a joy to meet him. He chatted with most people and was really a nice person.
I'm involved with a very good social group called 'Out in the City'. It's a group for people to get involved with when they're by themselves. Tony, who runs the programme, organises various day trips. One time we went to Clayton Hall and got all dressed up, which was fun. We're hoping to do more trips soon.
It's much better today being a gay person. When I was first coming out it was all a bit behind closed doors. It's much better for people today, the younger generation. I don't condemn my younger days, but I think today is freer from my point of view. You can get married and have a partnership, which is wonderful. Today you can be in a LGBT+ relationship and actually say 'my partner and I'.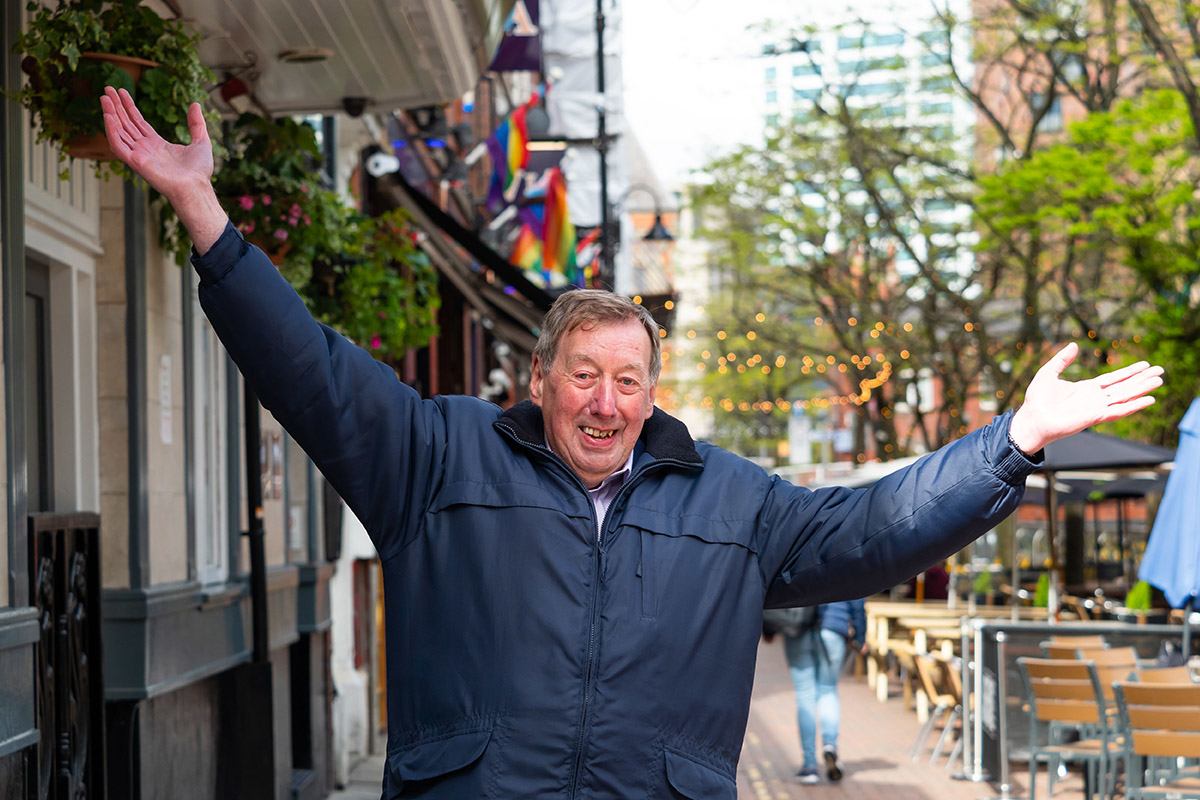 When I'm not acting, I volunteer for the theatre. I help with the front of house, giving people their programmes and showing them to their seats. Once everybody gets settled in you can watch the production but you're always on duty in case anyone needs anything. People enjoy you welcoming them to the theatre – it's all a pleasure to do.
I have the luxury of not having to think of my age. I'm lucky that I'm able to keep doing various things – theatre, gardening, getting out and about. I'm quite happy with where I am.