Why are people living longer?
While life expectancy has increased, there are huge health inequalities in this country that are only set to widen as a result of the COVID-19 pandemic.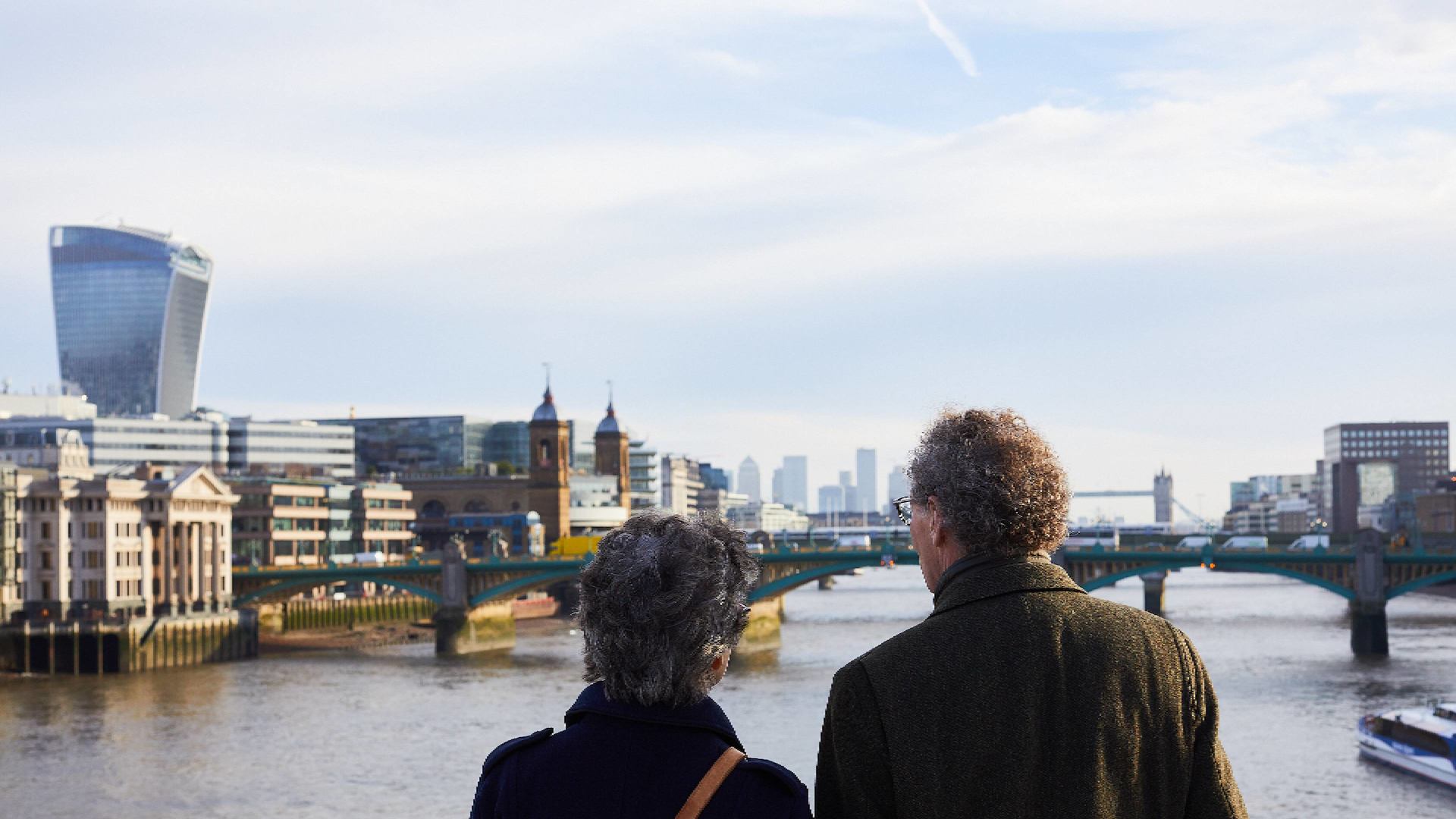 In this blog, Aideen Young, Evidence Manager, talks about trends in life expectancy and why we must act now to narrow health inequalities.
Life expectancy has roughly tripled over the course of human history. Historically, infant deaths were a major driver of life expectancy: as recently as the 1840s around 15% of babies died before their first birthday compared with 0.4% in 2011. Improvements in sanitation, followed by childhood immunisation programmes transformed our life chances. Ever fewer people died in infancy and early childhood and once the dangers associated with those periods of life had been navigated, the chance of living to old age increased.
With increased longevity came chronic, degenerative diseases such as heart disease, cardiovascular disease and cancer that are associated with older age and further gains in longevity came about through the development of successful treatments for those very conditions. As a result, death is now largely associated with old age.
Life expectancy in the UK
However, while pre-pandemic life expectancy projections were the highest ever (with baby boys born in the UK in 2018 expected to live on average to 87.6 years and girls to 90.2 years), the gains in life expectancy that we have grown to expect have been getting smaller and have even gone into reverse for some people. In 2018, 72 local authorities across England saw a fall in life expectancy for males and 87 saw a fall for females. A deeper look at the underlying causes revealed that deaths from dementia and Alzheimer's disease had had a large detrimental effect on life expectancy among people aged 65+, while a slowdown in the decline in mortality from diseases of the circulatory system had had a detrimental effect for people aged 55+.
And now we must add COVID-19 to the picture. In the year since March 2020, COVID-19 was the leading cause of death, responsible for one in five of all deaths in England, more than the number caused by dementia and Alzheimer's disease, heart disease, stroke and lung cancer put together. It is too early to know the impact of the pandemic on future life expectancy trends. However, given that fewer people received health care for non-COVID-19 conditions during the pandemic and with well-documented delays in treatment, notably for cancer, it seems likely that the impact of COVID-19 on life expectancy will be felt for some time to come.
It's important not just that we maximise life expectancy, but that as much life as possible is spent free of long-term disabling conditions.
Demographic changes
No conversation about life expectancy is complete without mention of the large inequalities that exist across our population: pre-pandemic, 65-year-old men in the poorest 10% of the population could expect to live another 15.8 years compared with another 20.9 years for those in the richest 10%. And COVID-19 has exacerbated those inequalities. Working-age adults in the most deprived areas were 3.7 times more likely than those in the least deprived areas to die with COVID-19. As a result, between 2019 and 2020, life expectancy for men and women in the North West fell by 1.6 and 1.2 years, respectively (a shift that Sir Michael Marmot has described as jaw-dropping). This compares with a reduction in life expectancy of 1.3 years for men and 0.9 years for women across the country as a whole.
Of course, it's important not just that we maximise life expectancy, but that as much life as possible is spent free of long-term disabling conditions. Even before the pandemic, trends in the proportion of life spent with disability were cause for concern. While males at birth could expect to live 19% of their lives with disability over the 2006-08 period, this had increased to 21% by 2016-18. For females at birth, this proportion increased from 21% to 26% over the same period. Huge geographic differences can be seen in people's 'disability-free life expectancy' too, with people living in the poorest areas of the country, pre-pandemic, expected to experience 17 more years of their lives with disabling health conditions compared to people in the richest areas.
Unfortunately, there are indications that the longer term repercussions of COVID-19 will also be felt most among the already least advantaged, inevitably increasing these stark health inequalities. For example, there is a clear social gradient in the experience of long COVID. And our research has shown that the proportion of people for whom the pandemic had a negative effect on their physical and emotional health was much higher among people aged 50–70 who were finding it difficult to get by compared with those living comfortably.
We have been saying for some time that we must address all the social determinants of health – education, jobs, homes, jobs, opportunities and the communities we live in – to achieve long lives spent in good health and to narrow health inequalities. And though the pandemic leaves us in an even more parlous state than before, might we in a better place to tackle it? There is evidence that the experience of the pandemic has caused Britons across the political spectrum to care about disparities between deprived and better-off areas. Could this be a turning point?
One thing we can be certain of is that bold action is needed more than ever if government are to achieve their own goal of five more years of healthy life expectancy by 2035 and a closing of the gap in healthy life expectancy.